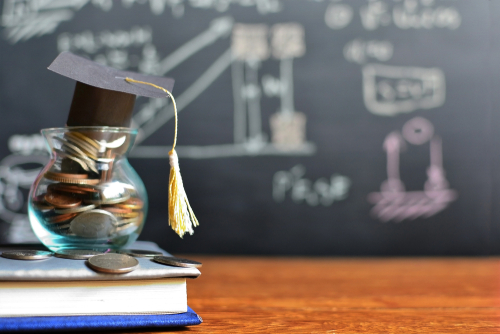 Has a company called Account Control Technology started calling you? It's probably because you have an unpaid debt that they are trying to collect.
When you neglect to pay a bill, it doesn't just go away. If your original lender or creditor can't get you to pay up, they will move the bill to collections.
This means they will hire a debt collector to harass you into making payments on your debt.
They are an annoying collector, but their calls and letters are not the biggest headaches they will cause.
In order to collect a debt from you, theywill open a collection account on your credit report.
This entry will tell future lenders that you have a history of failing to pay your bills.
As a result, your credit score will drop dramatically, and you will have a hard time qualifying for loans and credit cards down the line.
If Account Control Technology is on your credit report, the best thing to do is remove the collection entry as soon as possible.
What is Account Control Technology?
Founded in California in 1993, Account Control Technology is a medium-sized debt collection company that is based in Woodland Hills, CA.
Also known as ACT, they are licensed in all 50 states and have five offices and over 800 employees nationwide.
They are a government contractor and collects on behalf of many government agencies, such as the US Department of Education.
Additionally, they also collect debts on behalf of a number of commercial enterprises.
This includes:
banking
credit unions
mortgage lenders
auto lenders
How to Deal with Account Control Technology
Wondering how to deal with Account Control Technology on your credit report?
Here are the top tips for removing their entry and stopping their calls.
Send a Debt Validation Letter
Despite what a collector may tell you, the debt collection process is not perfect. It's possible that Account Control Technology has the wrong information about your debt.
In fact, it's possible that the debt isn't even yours to begin with.
To prevent you from paying for someone else's debt, you should request debt validation from them within 30 days of their first contact with you.
Even if you know that the debt belongs to you, you should still ask for validation.
That is because you can dispute the debt if they have any information incorrect about your debt. This is how many people get debts taken off their record without paying a dime.
Send a letter to Account Control Technology that asks them to verify certain information about your debt, such as the balance and date of last account activity.
If you aren't sure how to write a debt validation letter, you can use our template to help you get started.
They should return with validation within 30 days of receiving your letter.
If they cannot validate the debt, they must contact the major credit bureaus and remove the account from your credit report.
Get a Free Copy of Your Credit Report
If You Paid the Debt: Request a Goodwill
If you've already paid the debt, you should try asking Account Control Technology for a goodwill deletion.
This is how many people get a collection account removed without having to fight with a debt collector over a settlement.
If you are normally responsible for paying your bills, they may be inclined to delete the account from your record.
You will need to have already paid off the debt without much trouble, though.
To ask for a goodwill deletion, write a letter to Account Control Technology explaining why you were late on your payments.
You should mention any outstanding circumstances that would have contributed to your inability to make payments, such as a job loss or medical emergency.
It's important not to lie about the reason behind your late payments.
They and any other debt collector will likely ask you to provide documentation backing up your story.
If you're caught in a lie, this will only make things harder for you.
If You Haven't Paid the Debt: Pay-For-Delete Settlement
You will need to work with Account Control Technology to come up with a settlement if you can't secure a deletion through debt validation or good will.
The most common type of settlement people make with debt collectors is known as a pay-for-delete agreement.
A pay-for-delete settlement involves paying them for the debt in exchange for their deleting the account from your credit report.
Because they may have purchased the debt at a discount, it's possible you can get away with paying less than your total balance.
Start by offering to pay them half of what you owe them.
Work with them to come to a compromise about the amount, but make sure they specifically agree to delete the account from your credit report.
If they change the status to 'paid', it will still affect your credit score.
Make Account Control Technology send you the terms of the agreement in writing. Once you receive them, make your first payment on the debt and wait 30 days for the account to be deleted.
If tehy still appear on your credit report after 30 days, reach out and remind them of the agreement.
It's possible that they forgot, but it's good to remind them that you are aware and monitoring the account.
Hire a Professional for Help
If you're still having trouble removing Account Control Technology from your credit report, you can always turn to a credit repair company.
Credit repair companies specialize in challenging negative accounts and use their industry knowledge to work out a settlement and delete the entries.
If you would prefer to pass the buck to a professional, there are a number of companies that you can choose from.
Check out our comparison of the top credit repair companies to choose the one that is best suited for you.
Does Account Control Technology Have Any Complaints?
Debt collectors are not the friendliest bunch. They tend to use aggressive tactics in order to get you to make payments on your debt.
Unfortunately, Account Control Technology falls in line with this stereotype and has a number of complaints to prove it.
They have had 330 complaints filed against them with the Consumer Financial Protection Bureau (CFPB) and nearly 70 filed with the Better Business Bureau (BBB).
They have also had at least 10 cases of litigation.
So, what is the deal? These complaints are mostly due to customers alleging that Account Control Technology has violated the Fair Debt Collection Practices Act (FDCPA).
The FDCPA is federal legislation that lays out and prohibits improper communication tactics commonly used by debt collectors.
Despite this legislation, Account Control Technology has a history of violating these rules.
You should invest some time learning about the FDCPA as soon as they contact you.
This will help you understand what is allowed under federal law and call out debt collectors when they overstep their bounds.
Conclusion
Do you have any helpful tips on how to deal with Account Control Technology? Please leave them in the comments section below.