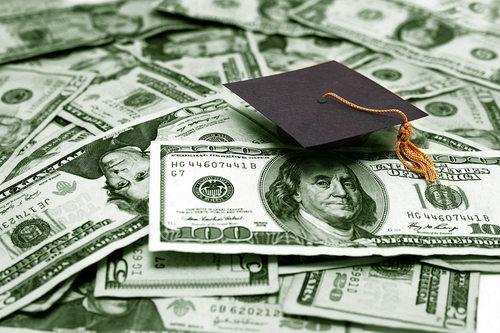 Many of us have student loan debt that we are still paying off. If you have fallen behind on your student loan payments, you may be contacted by a company called Action Financial Services.
They are a third-party debt collector that specializes in collecting defaulted student loan debts.
They may gain the right to collect your bill by buying the debt at a discount or being contracted by your original lender to collect payments.
Either way, they will continue to contact you until you give in and pay up.
Paying a debt collector rarely makes the situation better.
This can just reset the clock on your debt and make it easier for Action Financial Services to continue hounding you for payments.
Instead, you should try to dispute the debt and remove their collection account from your credit report.
What is Action Financial Services?
Originally founded in 2009, Action Financial Services is a medium-sized debt collection agency that exclusively collects higher education and student debt.
They are a contractor of the U.S. Department of Education to recover non-payments on student loans.
Headquartered in Central Point, OR, they operate mostly in the western United States as well as other U.S. territories, such as Guam and American Samoa.
According to their website, they claim to,
"make every effort to implement best practices, enhance the lives of borrowers, and elevate the practice of debt collection in the community."
How to Deal with Action Financial Services
Want to stop Action Financial Services' calls and remove the collection from your credit report?
Follow these steps to ensure success.
Understand Your Rights
The Fair Debt Collection Practices Act (FDCPA) was enacted in March of 1978 and is designed to eliminate deceptive, demeaning, and unfair collection tactics.
Before this, debt collectors were able to threaten you with jail time, verbally abuse you, and anything in between.
Now, they are bound by law to treat you with the respect you deserve as a consumer.
Most people aren't even aware that they have rights under the FDCPA, and Action Financial Services will certainly not disclose them to you.
That is why it is enormously important for you to educate yourself about your rights under the FDCPA.
This is how you can keep debt collectors in line with how they treat you.
Under the FDCPA, Action Financial Services may not:
Ignore a formal request to cease communications
Report inaccurate information to credit bureaus regarding your debt
Demand that you pay more than the original amount of the debt
Contact your friends, coworkers, or family members regarding your debt
Threaten legal action that they cannot or will not take
Refuse or fail to validate the debt
You are given plenty of rights under the FDCPA, so be sure to take some time to educate yourself on them.
This can help you have a fairer (and more lawful) experience working with Action Financial Services.
Get a Free Copy of Your Credit Report
Request Debt Validation
Another right that is granted to you under the FDCPA is the ability to ask Action Financial Services to validate your debt information.
Act fast, though. You are only guaranteed this within the first 30 days of contact from a debt collector.
The debt collection process is far from perfect.
When a debt moves from a lender to a debt collector, there is sometimes information that is lost in the process.
This can mean that the debt collector has received incomplete or false information, which may mean the debt isn't even yours.
You should request debt validation even if you are positive that the debt belongs to you.
This is how you can find out whether or not Action Financial Services is reporting inaccuracies to the major credit bureaus.
If they are, they are required to remove the debt from your record without payment.
How To Request Debt Validation
The first step when requesting debt validation is writing a debt validation letter, which is also known as a Section 609 letter.
This is a formal request for Action Financial Services to provide definitive proof that the debt is yours and that they are authorized to collect it.
Make sure to request that they confirm certain important details, such as the original lender and the date of the latest account activity.
If you aren't sure how to write a Section 609 letter, we have a template that can help you get started.
Action Financial Services should return with validation in the form of official documents within 30 days of receiving your letter.
If they cannot prove that the debt is yours, they must contact the major credit bureaus and remove the account.
Many people get the collection account removed from their credit report due to errors in reporting.
You should always take advantage of your right to validate your debt because you might get lucky and get off on a technicality.
Negotiate a Settlement
It may be that Action Financial Services is able to provide complete information regarding your debt.
In this case, you will need to move on to the next step in your process: negotiate a settlement.
The most common type of deal that consumers strike with debt collectors is known as a pay-for-delete agreement.
With this settlement, you will pay Action Financial Services for some or all of the debt.
In exchange, they will delete their account from your credit report, and all will be well.
This sounds like a relatively straightforward concept, but it can be rather difficult to actually land a pay-for-delete agreement.
They will be hesitant to delete your account because it can appear as though they are falsifying an official record.
However, they may let go of their reservations if they are desperate enough for your money.
How To Negotiate
As a starting point, offer them half of the total amount of your debt.
Work with them until you come to an amount that works for both of you.
You clarify that Action Financial Services needs to fully delete your account in exchange for payment.
Their entry on your credit report will still impact your credit health down the line if they simply change the account to 'paid'.
When you settle on a payment amount and terms, ask Action Financial Services to send you the full contract in writing.
Only make your first payment to them after you have received this in the mail and approve of the terms as written.
It typically takes about one month for them to remove their account from your credit report.
Monitor your report closely to ensure that they stand by their word.
Hire a Professional
It's not always easy to work with a debt collector. In fact, you may find that you are running into walls at every turn.
If removing Action Financial Services from your credit report is proving harder than expected, you should consider working with a credit repair professional.
A credit repair company is an excellent resource for those that would like to offload the process of removing Action Financial Services from their credit history.
They can identify negative entries and negotiate with the collector to remove the account for good.
They are experts in the field and can use their knowledge to come up with a reasonable settlement that will improve your credit score down the line.
While there are plenty of excellent credit repair companies out there, there are some that are simply not worth the money.
We came up with a comparison list with the best credit repair companies out there to help you sift through your options and pick the best company for your needs.
Does Action Financial Services Have Any Complaints?
Getting a call from a debt collector is no fun, and Action Financial Services is no different.
They are widely regarded as unpleasant to work with, and they have the complaints to back it up.
Since its founding in 2009, they have accrued 69 complaints with the Consumer Financial Protection Bureau (CFPB) and 37 complaints with the Better Business Bureau (BBB).
They have even had at least one civil litigation filed against them.
So, what is the issue with Action Financial Services?
Most customers claim that they violated their rights under the Fair Debt Collection Practices Act (FDCPA).
This is a law that protects your rights as a consumer from debt collector abuse.
In Conclusion
If you have any expert tips for dealing with Action Financial Services, we'd love to hear from you.
Leave your tips in the comments below, and we may feature them in articles to come!