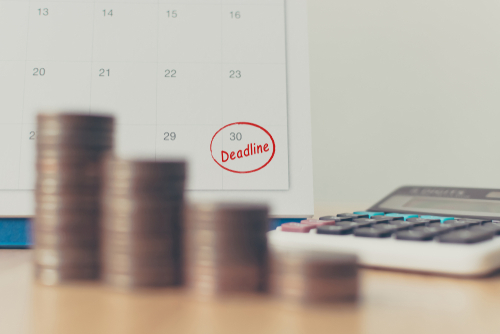 Dealing with Americollect – Are They Really "Ridiculously Nice"?
We didn't make that up—"ridiculously nice" is exactly what the Americollect website says.
More specifically, it says Ridiculously Nice for 55 years. That's a long time to be nice, especially for any debt collector.
It's more than a bit ironic for them to imply such a thing though. Seeing a collection account from Americollect on your credit report is hardly ridiculously nice.
It's dragging down your credit score and making other lenders question your willingness or ability to repay obligations with them.
If you have a collection account from Americollect on your credit report, you'll need to deal with them.
Who is Americollect?
Based in Manitowoc, Wisconsin, Americollect is a collection agency founded in 1964—that's where the 55 years in the company motto comes into play.
In fact, collection looks to be the only business Americollect is involved in. That means, if anything comes your way from that company, it's not good news.
Americollect specializes in collecting medical debts. They have more than 340 employees providing collection services for more than 120 hospitals and 7,000 physicians.
They have a facility with the newest technology utilizing both secure entrances and tracking systems and Telephone Consumer Protection Act (TCPA) compliant telephone dialers.
All this seems to indicate Americollect does things by the book, which means they're compliant with federal law.
The ridiculously friendly claim seems to stem from the fact that they're working to collect debts from patients of client healthcare providers with whom they have ongoing relations.
They may or may not provide collection services for other businesses and organizations; medical facilities and physicians are the only ones they list.
So, chances are if you cross paths with Americollect, it's most likely due to a past-due medical bill and not a credit card.
Americollect isn't a scam, but a legitimate account receivables company, and that's why you shouldn't ignore them.
They have a Better Business Bureau rating of "A". Which is the BBB's second-highest rating on a scale running from A+ to F.
However, there are over 640 complaints lodged with the Consumer Financial Protection Bureau (CFPB) and around 122 with the BBB.org.
This earns them 1.25 out of 5 stars with the latter company in the customer satisfaction rating.
What To Do After Americollect Contacts You
Even if Americollect's claim of being ridiculously nice is tied to their status as a collection agent for healthcare providers, that's not necessarily good news.
As most Americans now understand, unpaid medical bills can run into thousands of dollars due to the steady increase in out-of-pocket costs connected with many health insurance plans.
Even if you have a solid health insurance plan, you may still owe thousands of dollars to your healthcare providers.
Americollect separates collections into two categories: "early out services" and "bad debt collections".
Early out services are where Americollect partners with healthcare providers in collecting more recent debts.
This is probably where Americollect is most frequently really nice.
It's likely they can afford to be since most patients will be agreeable to settling debts or setting up payment plans because of the ongoing nature of their relationship with their healthcare provider.
Most typically, debtors in the early out services don't have their accounts turned into collections and reported on their credit reports.
The bigger problem is with bad debt collections. Those are the kinds that feature credit report entries and frequent contact from collection agents.
Americollect has what may be a unique methodology in collecting bad debts.
They obtain data from various sources and assemble a score that indicates your likelihood of paying the debt—or not.
This means, ironically, it's more likely Americollect will contact you if they have reason to believe you have the resources to pay.
However, that should not be interpreted to mean they would ignore you if they don't think you can.
How To Remove Americollect from Your Credit Report
Here are the steps you should take to get Americollect removed from your credit report:
Don't Supply Americollect with Any Information
No matter what unique methodology Americollect uses, you need to treat them as you would any other collection agency, which is exactly what they are.
That means don't ignore a collection entry on your credit report or a phone call from the company.
If they call you, provide no information whatsoever.
At the same time, ask as many questions as you can. Your mission in any contact with a collection agency is to gather information, not to provide it.
The major reason for gathering information is to help you determine if you legitimately owe the debt they claim you do.
While the claim may be true in most cases, it isn't always.
Ask plenty of questions, answer none, and make sure all contact with the company after the initial phone call is in writing.
That will not only prevent Americollect from getting information from you, but it will also give you a track record of any and all agreements.
Get a Copy of Your Credit Report
Start by getting a copy of your credit report from all three major credit bureaus—Experian, Equifax, and TransUnion—which you can do through AnnualCreditReport.com, free of charge.
You'll need all three credit reports to see where Americollect has filed collection entries.
That will also make it easier for you to determine which credit reports a collection account will subsequently need to be removed from.
Get a Free Copy of Your Credit Report
Americollect Proves the Debt is Yours: Negotiate a Settlement
If Americollect is able to fully validate the debt you owe, and it's not a case of mistaken identity, you'll either have to pay the full amount of the debt, or negotiate to make a partial payment in full settlement of the entire amount.
Full payment is recommended with smaller accounts, those no more than $200 or $300. For larger balances, you should start by offering to pay less than the full amount.
For example, if the debt is $900, start off offering $400. Americollect may counter at $700, and you'll come back at $500. You may ultimately settle at $600, which will be more than your original offer, but a lot less than the original debt.
In either case, never send money to a collection agency unless they provide written confirmation that they're accepting your payment in full settlement of the debt, even if that payment is partial.
If you send a payment without getting that letter of confirmation, collection agencies can accept your payment and continue to insist you make good on the full balance owed.
Their letter should also confirm their willingness to report the updated information to all three credit bureaus. If they fail to do so, you can use the letter to contact the three credit bureaus, who will then remove the collection from your credit report.
Americollect Cannot Prove the Debt is Yours: Report it To The Credit Bureaus
If it can be shown that Americollect is unable to fully verify the information on the collection, or if it's a case of mistaken identity, you'll be able to take that information and report it to the three credit bureaus: Experian, Equifax, and TransUnion.
They're legally required to investigate your claim within 30 days of receipt of your notification.
If that investigation fails to verify the debt or identify you as the specific debtor, the credit bureaus will remove the negative information, even if Americollect fails to do so.
That's what will happen with a good outcome. That's not always the case.
If Americollect Doesn't Cooperate: Hire a Professional
If this turns out to be the case, you'll need to get help. You may need to engage the services of a good credit repair company.
Since they work with collection agencies on a regular basis, they'll know how to deal with Americollect.
You should also seriously consider working with a credit repair company if you don't feel up to the task of dealing with Americollect personally.
Unless you have experience dealing with collection agencies, you'll be at a decided disadvantage, especially during negotiations for a lower payment amount.
When you work with the credit repair service, you don't have to deal with collection agencies alone.
What Can Americollect Legally Do?
In a worst-case scenario, Americollect can institute a lawsuit against you. If they succeed, they'll be able to garnish your wages, and possibly even your bank account, until the debt is fully paid.
This is generally what any collection agency will do either if you fail to cooperate in efforts to settle the debt, or if you ignore their attempts to contact you entirely.
That virtually forces you to deal with them on some level. In working with any collection agency, your first objective is to keep the collection from turning into a judgment.
Once it does, you'll have no choice but to pay the full amount due, with the real possibility of court costs and other legal fees added on top of the original debt. You can't negotiate a judgment. Your only choice will be to pay the amount in full.
If you're concerned Americollect may take legal action against you, it's best to engage the services of a credit repair company, like Sky Blue. They're one of the top credit law firms in the country, and just having them involved can short-circuit legal action by a collection agency.
Unfortunately, medical debts are often of the larger variety—sometimes running into thousands of dollars. Collection agencies are far more likely to institute a lawsuit for a large debt than they would be for one that's just a few hundred dollars.
Your Rights When Dealing with Americollect
Despite the possible threat of legal action by Americollect, you do have certain protections under federal law.
To make sure Americollect agents are compliant, you'll need to be familiar with those rights.
Your protections come from the Fair Debt Collection Practices Act (FDCPA), and you can learn what they are by reviewing the Debt Collection FAQs provided by the Federal Trade Commission (FTC).
Complaints Against Americollect
There are 117 complaints filed against Americollect through the Better Business Bureau. The actual complaints aren't disclosed in most cases.
But, when they are, there seems to be a large number of collections for very small balances.
Though Americollect has answered most of these claims, few are resolved to the satisfaction of the complainant.
Despite the claim of being ridiculously nice, the complaints against the company are typical of those filed against other collection agencies.
Americollect Contact Information
Here's a little contact information on this debt collection agency:
Mailing Address: 1851 S Alverno Road, PO Box 1566, Manitowoc, WI 54221
Phone Number: (920) 682-0311
Website: http://www.americollect.com
​President: Kenlyn T. Gretz
The Bottom Line
If you find yourself dealing with Americollect, evaluate your ability to handle the collections and negotiations process.
You can use the strategies and tactics listed above to make that happen.
But, if you don't feel you can handle the negotiations, make use of a good credit repair company.
If the situation looks like it may go to court, it'll be time to bring in a credit law firm.