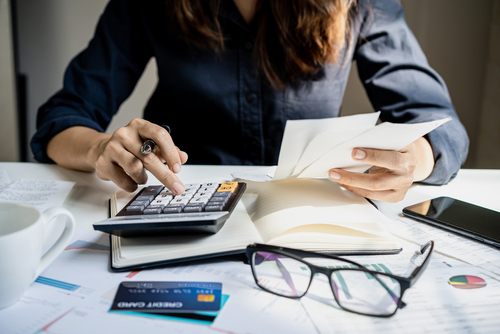 If you have a debt that has gone unpaid, you may hear from a company called AR Resources Inc.
They are a collection agency that is hired on behalf of original creditors to coerce payments from you in whatever way they can.
To prove that they are authorized to collect from you, they must open a collection account on your credit report.
Having a collection account on your credit report is immensely harmful to your credit score and can even prevent loan approval in the future.
The best way to repair your credit score is to remove AR Resources' entry from your credit report as soon as possible.
What is AR Resources Inc?
Founded in 2002 in Pennsylvania, AR Resources Inc is a debt collection agency that is headquartered in Blue Bell, PA.
They are a medium-sized agency with about 28 employees and an annual revenue stream of about $3 million.
They mainly collects delinquent debts on behalf of healthcare providers, property management companies, and education loan providers.
According to their website, they provide "collection services to over 500 medical providers throughout the United States."
How to Deal with AR Resources
How do you deal with AR Resources Inc on your credit report? These are the steps to take to remove the collection entry from your credit report and put an end to their phone calls for good.
Request Debt Validation
The very first step you should take when dealing with any debt collector is to request debt validation.
This is how you can ensure that the debt actually belongs to you.
This is also how you can find out if AR Resources Inc is falsely reporting any information about your debt.
Under the Fair Debt Collections Practices Act (FDCPA), you have the right to validate your debt with a debt collector.
However, you must do it within the first 30 days of hearing from a debt collector. Otherwise, they may ignore your request altogether.
Start by writing a letter that asks them to validate your alleged debt.
Ask them to verify the reason for collection, the total amount, the debt's age, and their right to collect in your state.
Be sure to also request a return receipt so you can make sure they receive your letter.
AR Resources Inc should respond to you in writing with documents meant to prove the debt belongs to you.
If you find that the information doesn't match what you have, you can file a dispute with the major credit bureaus.
They will then conduct an investigation and remove AR Resources' entry if they find that they are reporting false information.
Get a Free Copy of Your Credit Report
If You Paid the Debt: Request a Goodwill
If you are normally good about paying your bills but slipped up on this one, you may be able to ask AR Resources Inc for a goodwill deletion.
A goodwill deletion is essentially when a debt collector cuts you some slack and removes the collection entry from your account because they can see that you messed up.
However, you will need to have paid the debt in order for this to work.
Start by writing a letter to AR Resources Inc that says why you were late on the debt and why you would like to have it deleted.
If you had an emergency or a legitimate reason for being late, they may grant you a goodwill deletion to prevent your permanent record from being marred.
When crafting your letter, be sure to be honest and polite.
AR Resources Inc would technically be doing you a favor by deleting the account from your credit report.
If you approach the situation with kindness, they may be more inclined to give you your way.
Pay-For-Delete Settlement: If You Haven't Paid the Debt
If a goodwill deletion doesn't work out, your next step will be to negotiate a pay-for-delete agreement.
A pay-for-delete agreement is when a debt collector agrees to stop reporting the debt to major credit bureaus in exchange for payment.
If you negotiate with them, AR Resources Inc may be willing to settle for less than the full amount of the debt.
To begin, offer to pay half of the total amount of the debt. You will probably get some pushback from AR Resources Inc, so work with them until you reach an amount that you're both comfortable with.
Make sure that, whatever the amount, AR Resources Inc agrees to completely delete the entry from your account.
Having a paid account on your report is still enough to harm your credit score.
Once you reach an agreement with AR Resources Inc, have them send you the agreement in writing.
Once you confirm that everything looks good, make your first payment on the debt.
After 30 days, check your credit report for AR Resources' entry. If it still appears on your credit report, reach out to them, and remind them of your agreement.
Hire a Professional
Having a debt collector on your trail is scary and frustrating. However, it's better to deal with the situation as soon as possible than have them damage your credit score for years to come.
The best way to get your credit score back on track is to remove AR Resources from your credit report entirely.
By following the steps outlined above, you can deal with them with certainty and move forward with minimal damage to your credit score.
If you do not want to deal with the entire process of removing a collection from your credit report, you can seek help from a professional credit repair company to deal with the collector on your behalf.
Does AR Resources Inc Have Any Complaints?
Much like the majority of debt collectors, AR Resources Inc is not popular among their customers. Their aggressive collection tactics and FDCPA violations have earned them a number of complaints over the years.
AR Resources Inc has about 625 complaints filed with the Consumer Financial Protection Bureau (CFPB).
They also have 144 with the Better Business Bureau (BBB).
These complaints are mostly in regard to:
reporting inaccuracies to credit bureaus
harassing customers
failing to respond to debt verification requests
If you face similar treatment from AR Resources Inc, you may also consider filing a complaint.
If you work with proper representation, you may even get some money for your troubles.
Do you have any tips on how to deal with collectors like AR Resources Inc? Be sure to drop them in the comments below.