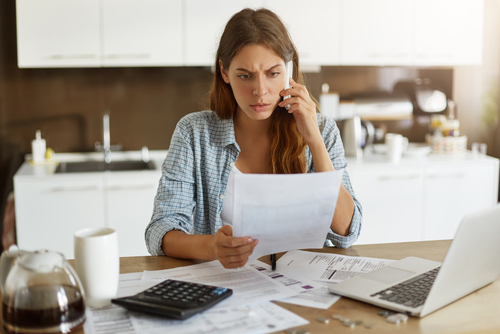 If you have a debt in collections, you may begin to hear from a company called Asset Recovery Solutions.
They are a third-party debt collector that has been hired on behalf of your original creditor or loan provider.
While you may have never heard of them, they have been given the right to collect your debt, and they won't stop hounding you until you pay up.
Even though paying them may seem like the easiest solution, this can actually make your credit worse.
This is because they have opened a collection account on your credit report, and it can damage your credit score for as long as seven years.
In order to stop them from damaging your credit history, you need to remove their collection account from your credit report.
This isn't easy, but it can be done if you follow the steps below.
What is Asset Recovery Solutions?
Asset Recovery Solutions is a small debt collection agency that works with companies looking to offload old debts or outsource the collections process.
They earn about $2 million in revenue annually and employ about 50 employees at their headquarters in Des Plaines, IL.
They collect on behalf of a variety of industries. You may hear from them if you owe money on utilities, telecommunications, credit cards, or other commercial enterprises.
How to Deal with Asset Recovery Solutions
Here are the three essential steps to negotiating a settlement with Asset Recovery Solutions and removing them from your credit report.
Request Debt Validation
One of the most important rights guaranteed under the FDCPA is your right to request debt validation.
It's important to complete this quickly, though, as this is only possible within the first 30 days of hearing from Asset Recovery Solutions.
Debt validation is important because it shows whether or not a collector is reporting inaccurate information about your debt.
Many people get debts taken off their record each year because of inaccurate reporting.
If you find that they are reporting false information, you can have the debt removed from your credit report entirely without paying a cent.
To begin, you will need to write a debt validation letter to Asset Recovery Solutions.
This is a formal request for them to confirm important details about your debt, such as the most recent account activity and the total balance.
We have a debt validation letter template that can help you get started on writing your own.
Once they receive your request, they are required to provide you with evidence that the account is yours and that they are legally allowed to collect the debt.
If they cannot provide this, you are no longer responsible for paying the debt.
Get a Free Copy of Your Credit Report
Make a Pay-For-Delete Agreement
It may be that the debt does belong to you and Asset Recovery Solutions is able to validate it. In this case, your next step is to negotiate a pay-to-delete agreement with them.
What they are not going to tell you is that you may be able to negotiate a deletion for less than the full amount of your debt.
This is because they may have bought the debt at a discount from your original creditor.
If they are desperate enough to make some of their money back, they may let part of your debt slide.
Start by offering to pay around 30% to 50% of your total balance in exchange for deletion.
They are unlikely to go for this right away, so you will need to work with them to come to an amount that works for both of you.
It is highly important that Asset Recovery Solutions agrees to fully delete the account. It is not enough for them to change the status to 'paid', so make sure that they explicitly agree to this term.
Have them send you the full agreement in writing so that you can approve it. Once you receive the document and approve of the wording, make your first payment on the debt.
It will take about 30 days for them to remove their collection entry from your account. If it's still there after this time, you need to reach back out to them.
Remind them that you have proof of the agreement and that they need to remove the account immediately.
Work with a Credit Professional
At the end of the day, it may not be enough to go up against Asset Recovery Solutions on your own.
You may find that you need help from a true professional.
In this case, you can hire a credit repair company to help deal with them for you.
Credit repair companies specialize in identifying and removing harmful accounts on credit reports.
This includes collections, liens, bankruptcies, judgments, and more.
No matter what is dragging your score down, a credit repair company can help get you sorted out.
Some credit repair companies are not worth the money, so it's important to work with one that is reputable.
We have compiled a list of the top credit repair companies so that you can choose one that is best suited for you.
Does Asset Recovery Solutions Have Any Complaints?
It's pretty common for debt collectors to have complaints from customers. Unfortunately, Asset Recovery Solutions falls in line with these expectations.
Asset Recovery Solutions has had 253 complaints filed against them with the Consumer Financial Protection Bureau (CFPB) and 31 filed with the Better Business Bureau (BBB).
Additionally, there have been at least 20 cases of civil litigation.
Most of these complaints and lawsuits are due to Asset Recovery Solutions violating the Fair Debt Collection Practices Act (FDCPA).
The FDCPA is a law that protects consumers from exploitation, harassment, and dishonesty from debt collectors.
You should take some time familiarizing yourself with your rights under the FDCPA. This will give you a foundation of knowledge to help you when dealing with Asset Recovery Solutions.
If they violate your consumer rights, you can let them know that you are aware and will file a complaint if they do it again.
Conclusion
Asset Recovery Solutions is difficult to deal with but not impossible.
By following the steps above, you can negotiate a reasonable settlement with them and clean up your credit history.