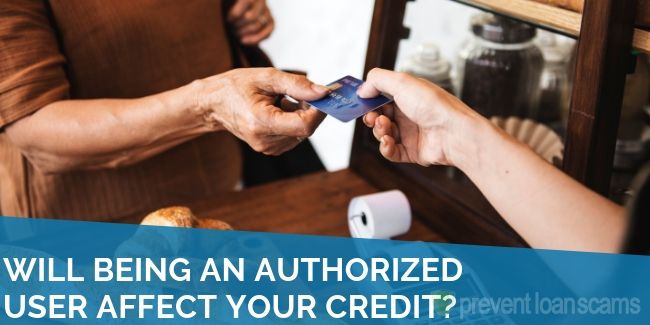 If you've got a thin credit file or perhaps ran into some debt trouble earlier in your life, becoming an authorized user on an established credit account can have a net positive effect on your credit file.
You can benefit quite a bit from this. It needs to be an account that a responsible user uses and pays off frequently.
However, there are other strategies that can go further when thinking about rebuilding damaged credit.
Additionally, you won't be responsible if the user fails to pay. However, that could put you in an awkward position.
We researched & reviewed the best 
credit repair companies
. They can help you dispute inaccurate items on your report & work towards improving your credit score.
What is an Authorized User?
An authorized user is someone who is legally permitted to make charges on a credit card account that is owned by another individual.
That individual is also responsible for all of the charges made by authorized users.
That remains the case regardless of amount or timing.
When the owner of a credit card makes you a user on an account, they agree to be held responsible for charges made from their card.
A card is sent to the authorized user. It generally has the same rights and purchasing power as the cardholder.
Does being an authorized user affect my Credit Score?
Being an authorized user does have an effect on your credit score.
As long as the account in question reports authorized users to credit bureaus, the authorized user will get the benefit.
How much is that benefit?
The answer, really, is not that much.
If you've got very bad credit, anything helps. If that is the case, becoming an authorized user is something positive to pursue.
However, authorized user status alone will not bring your credit score up quickly or easily.
Since you're not ultimately responsible for the payments, being an authorized user does not necessarily give creditors a good view of your habits.
What Authorized Users Need to Lookout For
We've looked at things from the perspective of the authorized user. What about from the perspective of the main cardholder?
If you're adding a user who connects to you financially, say a child or spouse, an authorized user status simply makes things easier.
You can effectively make purchases and manage your financial life in one place.
If, however, you are adding an authorized user to help that individual improve their credit score, you may want to think carefully.
The main cardholder is responsible for any and all charges made by all the cards under the account.
Therefore, if you have a spoken word agreement with them that he or she will pay the charges, and they don't, you will be responsible for it.
Think carefully and critically about authorized users and ensure you fully communicate about intentions and expectations.
So is it Good or Bad to be an authorized user?
Becoming an authorized user is best to do as part of a broader credit rehabilitation strategy. This includes paying any bills you have on time.
From mortgages to other credit cards, paying on time is the single best way to improve your credit score. Additionally, having accounts open for a long period of time is an essential way to ensure that your score stays on the positive end of things.
Finally, keep your balances low. A lower credit utilization ratio — the amount you currently owe as compared to the amount of credit to which you have access — means a more positive view on your credit report and score.
If you have very damaged credit or no credit at all and want to work towards a good credit score, consider a secured credit card. You can open these cards with a deposit that you borrow against. This shows that you can control your spending and are able to manage your finances.
It's important to remember that there is no silver bullet when it comes to credit rehabilitation. Information and research are two of the most powerful weapons in your arsenal. Many credit card companies now offer free credit reports and scores. Check them often and ensure that you're still heading in a positive direction.
Becoming a user on an established account is one way to begin to improve your score. However, it has to be part of a broader push to make your credit report and score attractive to lenders.