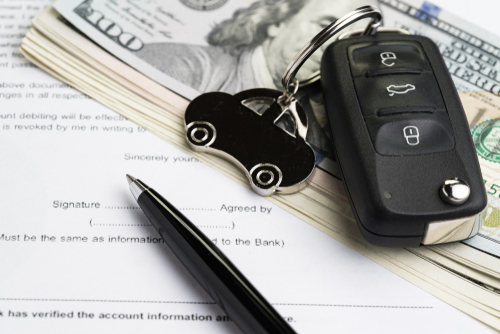 Most people can't afford to buy a car outright, which is why they turn to auto loans. If you've missed a few payments on your car loan, you may start to hear from a company called Autovest LLC.
They are a debt collector that works specifically with auto lending companies to recover unpaid bills. If you find yourself at the other end of their phone calls, it means that your credit is in trouble.
To begin collecting a debt from you, they must first open a collection account on your credit report. This account will tell other lenders that you have a history of failing to pay your bills.
In return, you will either be passed over for loans and credit cards or qualify for very high-interest rates.
In order to save your credit and save yourself money down the line, you should get their collection entry removed from your credit report as quickly as possible.
What is Autovest LLC?
Autovest LLC is a small collection agency that is based in Southfield, MI.
They are also known as Autovest Financial Services LLC, and they work exclusively with auto lenders and auto financing companies.
How to Deal with Autovest LLC
Here are the three steps you can take to ensure Autovest LLC doesn't do any more damage to your credit score.
Request Debt Validation
The first thing you should do when dealing with a debt collector like Autovest LLC is request debt validation.
This step is essential to finding out if they have any incorrect information about your debt.
Debt validation is a right that is afforded to you under the FDCPA, but it is only valid within the first 30 days of contact.
You should not put off requesting debt validation, or they may ignore your request entirely.
Start by writing a letter that asks Autovest LLC to validate various details of your debt including the name, balance, and date of last account activity.
They should provide proof to each piece of information. If they can't, they must contact the major credit bureaus and stop reporting the debt immediately.
Most people have never written a debt validation letter before, so we created this template to help get you started.
Simply plug in your information, and it is ready to send to Autovest LLC.
Negotiate a Pay-For-Delete Settlement
If you can't get Autovest LLC to stop reporting through debt validation, your next step would be to negotiate a settlement with them.
Specifically, you are going to want to work out a pay-for-delete agreement.
A pay-for-delete agreement is when they delete the collection account from your credit report in exchange for payment on the debt.
If they are desperate enough for payment, they may let you get away with paying less than the total balance of the debt.
Begin negotiations with them by offering to pay them anywhere between 30% to 50% of the total balance.
They will give you some pushback, but you should work with them until you come to an amount that works for both of you.
Regardless of how much you agree to pay Autovest LLC, it is essential that they agree to fully delete the collection account from your credit report.
The entry will still affect your credit score if they change the status to 'paid', so don't let them trick you.
Have them send you the agreed-upon terms in writing before you make your first payment to them.
Their collection account should disappear from your credit report after about a month. If it doesn't, give them a call and remind them of your agreement.
Get a Free Copy of Your Credit Report
Hire a Professional
Debt collectors are notoriously difficult to negotiate with, so don't feel bad if you can't get anywhere with Autovest LLC.
If you are still having trouble deleting the account, you can always turn to a credit repair professional.
Credit repair companies are there to help people who either don't have the time or industry knowledge to negotiate deletions with debt collectors.
They can help you challenge a number of negative items on your credit report, such as judgements, liens, collection accounts, and bankruptcies.
Some credit repair companies are excellent values, but others are a waste of time and money.
We have compiled a list of the best credit repair companies out there so that you can compare and choose the best one for your budget and circumstance.
Does Autovest LLC Have Any Complaints?
Autovest LLC is notorious for being a difficult debt collector to deal with. They have had numerous complaints filed against them with both the Consumer Financial Protection Bureau and the Better Business Bureau.
Most of the complaints allege that they has violated the Fair Debt Collection Practices Act (FDCPA) in their attempt to collect money from consumers.
The FDCPA is a law that outlines specific behaviors and practices that debt collectors must refrain from when collecting a debt.
This includes ignoring requests for debt validation, using profane language, and reporting inaccurate information to credit bureaus.
You should take some time to familiarize yourself with the FDCPA and how it protects your rights as a consumer.
If Autovest LLC violates the FDCPA in their correspondence with you, you can file a complaint with oversight bureaus as well.
Conclusion
No one looks forward to dealing with a debt collector, but it definitely isn't something you should put off. Having Autovest LLC on your credit report can cause significant damage to your credit, so it's best to deal with them right away.
By following the steps outlined above, you can remove Autovest LLC from your credit report and begin repairing your credit history.
If you have any tips on how to deal with collectors like Autovest LLC, share them in the comments section below. You have the power to improve your credit and achieve your financial dreams.