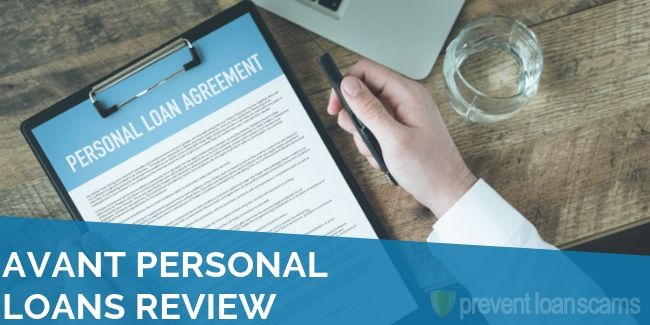 More than likely, over the course of your life, whether you've got amazing credit or a thin file, you're going to need credit. Things are simply too expensive for you to purchase outright.
Sometimes it makes sense to take on some debt to get the things you want or need. Those things may include a home or a car.
This is harder for some people than others. That is the case especially for those that have a negative credit history. It is even tougher for those that have no credit history at all.
There are a variety of companies that cater to those with great credit. There are an equal number of companies that specialize in lending to consumers whose credit reports and scores are less than desirable.
Avant is one of the latter. Have you run into some trouble with your finances or have lots of outstanding debt? Avant's model may be exactly what you're looking for.
About Avant Personal Loans
They formed the company in 2012. They quickly made a splash in the fintech (financial technology) scene.
John Sun and Paul Shang formed the company after graduating from the Y Combinator startup program. Originally, the pair looked to build a company called Debteye. That was a platform to help individual consumers make knowledgeable decisions about their financial lives.
With no money, however, Sun sought a personal loan from what people would consider a more traditional or brick-and-mortar lending institution. He found the application process dated and difficult to follow.
In 2015, the company acquired ReadyForZero, a debt management platform, and formed Avant. Since then, a number of investors have pumped capital into the company.
The company designed a proprietary algorithm that attempts to mitigate as much default risk as possible for borrowers who have less than stellar credit. One of the key ways that Avant does this is by using machine learning technology. It looks closely at each borrower.
Machine learning is one of the new waves in lending and Avant uses it well. The more information about consumers the company is able to feed into its machine learning algorithm, the more accurate those calculations become when determining risk and payment terms.
Machine learning is especially useful when catering to individual consumers that may have damaged credit. The algorithm can take a close look at all of the other applicants or borrowers who have similar circumstances, including age, income, education level, job length and hundreds of other categories to determine if a prospective borrower is likely to repay the loan.
How Avant Personal Loans Work
The application process for Avant personal loans is similar to others you may find in the industry. While the company has a customer service line, the entire application and origination process is performed from their website.
To start the process, visit the website and ensure you have your full name, your address, up-to-date income information and your Social Security Number.
Once you fill out an application, Avant will perform a soft inquiry on your credit report. This doesn't affect your credit score and won't show up on your report, but allows you to view the options that may be available to you, the rates charged and the term you're looking at. You can choose from a variety of terms, loan sizes and APRs.
Once you agree to a loan option, Avant will pull your credit — a hard inquiry this time, affecting your score — and will ask you to sign the appropriate forms. You can expect funding as soon as the next day and repayment terms between two and five years.
Avant also offers a refinancing option to consumers who would like to get a higher loan amount or a lower rate. The program requires six months of on-time payments and other eligibility requirements.
Fast Facts on Avant Personal Loans
Avant loan amounts range from $2,000 to $35,000.
The typical APR for Avant loans as of 3/19/21 is between 9.95 and 35.99%.
They gear loans toward individuals that have poor credit (similar to RISE), a minimum credit score of 580 and make at least $20,000 per year in gross income.
The average range of credit is between 600 and 700.
There are fees that come with Avant loans, which is uncommon among newer companies. Consumers can expect to pay a 4.75% administrative or origination fee. The loan includes this fee. Other fees depend on the state in which the loan is taken out, but generally, include a $25 late fee and a $15 unsuccessful payment fee.
There is no prepayment penalty.
Loans are typically funded within one business day but can take longer depending on underwriting.
Repayment takes place over two to five years.
Who should get an Avant Personal Loan?
Consumers with damaged or thin credit files may find Avant a useful partner in achieving financial goals.
Consumers who have a job and have a consistent income. Since the company focuses on borrowers with damaged credit, they generally use ongoing cash flow as an indicator of repayment.
Consumers who want to consolidate debt that has high interest rates or untenable payments.
Who should not get an Avant Personal Loan?
Individuals who have no credit history at all will find it very difficult to get a loan from Avant. Despite that they market to individuals with damaged credit, they do need to have a history from which to start (look into how to kickstart or improve your credit quickly).
Individuals with no job. Again, because of their willingness to lend to consumers with damaged credit, they rely heavily on other factors, including employment.
Individuals who like a personal customer service process. You complete the process for Avant personal loans almost entirely online, so if you're looking to work directly with an individual, Avant may not be right for you.
If you have good credit, Avant probably isn't the company for you — you're going to want to go with a company that caters to higher quality personal loan borrowers.
Avant personal loans are an excellent option for people who have damaged credit and who want to consolidate other loans into one place. Note that you should be prepared to pay a slightly higher APR to make up for the fact that you may have slightly damaged credit. Machine learning algorithms mean Avant is able to lend to consumers who normally would be shunned from financial institutions.