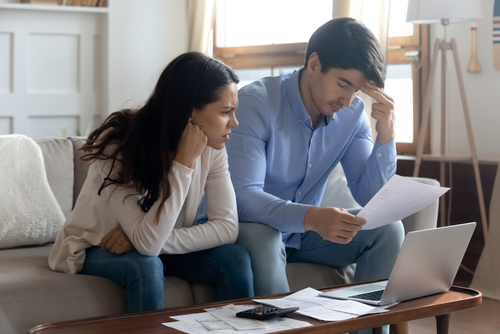 Debts are a part of life. If you have a debt that has gotten out of hand, you may start to get calls and letters from a debt collector called BC Services Inc.
They are completely legitimate and have likely been hired by your original creditor to solicit you for payments.
Ignoring them won't make them go away, but there are certain tactics that you can use to stop their collection efforts.
And these methods can even help you repair your credit score in the process.
Read on to learn more about BC Services Inc and how you can stop them in their tracks.
About BC Services Inc
Founded in 1925 and incorporated in 1965, BC Services Inc is one of the oldest debt collection agencies in the nation.
They are headquartered in Longmont, CO, and are considered a small to medium-sized agency.
They opened their Healthcare Resource Management program in 1997.
The agency was designed to recover unpaid bills on behalf of healthcare providers.
This has been their largest revenue driver, but BC Services Inc has worked to develop their book of business that goes beyond health care.
Does BC Services Inc Have Any Complaints?
Complaints are a dime a dozen in the debt collection industry. In their lifetime, BC Services Inc has received plenty of complaints from customers.
They have had 26 complaints reported to the Better Business Bureau (BBB) and 26 complaints with the Consumer Financial Protection Bureau (CFPB).
Additionally, there have been six civil cases filed against them in court.
The main concern among consumers is BC Services Inc's disregard of the Fair Debt Collection Practices Act (FDCPA).
This legislation is meant to protect consumers and lays out a number of actions that debt collectors may not take when pursuing payment.
Do your research on the FDCPA and know what rights you are provided. If you notice that BC Services Inc begins to toe the line, you can file a complaint as well.
If you are overwhelmed by dealing with negative entries on your credit report,
we suggest you ask a professional credit repair company for help.
How to Deal with BC Services Inc
Here are the four fundamental ways to take action against BC Services Inc and stop their collection efforts.
Ask for Communication in Writing
The ability to ask BC Services Inc for strictly written communication is an important right that is afforded to you under federal law.
Debt collectors are obligated to respect your request to have all communication come through writing.
Not only does this prevent your voicemail from filling up, but it also allows you to keep them accountable for their communications.
So we encourage you to hold onto every piece of mail that comes in from them.
This gives you the ability to refer back to letters and cite them as you need to throughout negotiations or in civil court.
When BC Services Inc calls you next, tell them that you would like to receive all communications through U.S. Mail moving forward.
The law requires that they abide, and you should let them know this if they start to give you push back.
Request Debt Validation
The next step you'll take in your fight against BC Services Inc is probably the most important. You will need to request validation on your debt.
They actively collect debts from a multitude of different creditors, and it is possible that they got your information mixed up with another customer.
To ensure that they have accurate and timely information, you need to send them a debt validation letter.
Keep in mind that there is a time limit set on when you can request debt validation. You only have 30 days to send this letter, or they can ignore your request.
To get started on your debt validation letter, find a template online and fill it out with the information from your debt, such as your name and account number.
This will allow them to find your account and begin the process.
Next, send your letter to BC Services Inc through U.S. certified mail and request a return receipt. This will let you know when and if your letter has arrived.
They should send you validation within 30 days of getting your letter.
If they are unable to provide validation, they must contact the credit reporting agencies and remove the collection account from your credit report.
Get a Free Copy of Your Credit Report>>
Strike a Deal with BC Services Inc
If BC Services Inc is able to provide validation on your debt, this is good news and bad news.
The good news is that they have entirely correct information about your debt, meaning that you aren't paying for someone else's debt.
The bad news is that you are now responsible for paying for the debt. However, you can still strike a deal with BC Services Inc to get them to remove the account in exchange for payment.
To start negotiations, tell BC Services Inc that you will pay them half of what you owe in exchange for their account to be removed from your report.
If they turn this down, offer a little more until they agree to delete the entry.
Once you and BC Services Inc come to an agreement, get the deal in writing with both parties' signatures.
This gives you proof that there is an agreement in place in the event that the collector tries to back out once you start making payments.
Hire a Credit Repair Company
If BC Services Inc is digging in their heels in negotiations, it might be time to hire a credit repair company to take over.
Credit repair companies are designed to help clean up your official credit report. They will review your record and work to remove accounts like collections, liens, judgments, and more.
Removing these accounts isn't all that credit repair companies can do. They also do an overall review of your finances and let you know where there are areas of improvement.
This can help you improve your credit score and savings accounts.
It's crucial that you do your research before you hire a credit repair company. Keep in mind that there are plenty of options out there, and you need to make sure that you are choosing the best company for your needs.
Dealing with BC Services
There's a lot involved when dealing with a debt collector. That is why many people put off confronting them – or ignore them altogether.
The first thing to understand about BC Services Inc is that ignoring them will only make things worse.
You should respond to them quickly and use your rights under the law in your favor.
If negotiating with debt collectors isn't your cup of tea, you can always hand them off to a credit repair company.
Lexington Law is one such company that can help you stave off their efforts and prevent legal repercussions.
If you have tips on dealing with BC Services Inc, we'd love to hear from you! Leave your advice in the comments section below.