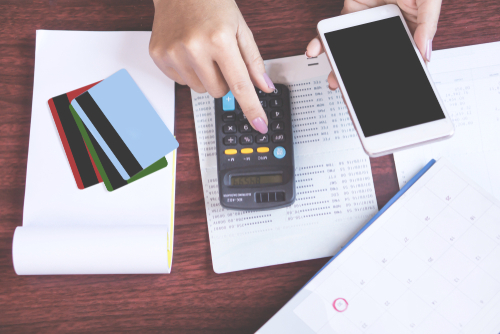 Bridgeport Financial, Inc is a debt collection agency that works with creditors to recover unpaid bills from consumers.
If you have an unpaid debt hanging over your head, they have probably been hired to recover it.
Most people get spooked and pay debt collectors in order to make them disappear.
Unfortunately, this can make the situation worse and lower your credit score further over the next seven years.
The best way to deal with Bridgeport Financial, Inc and clean up your credit report is to remove their collection account from your record.
Keep reading and we'll tell you exactly what you need to do to make this happen.
About Bridgeport Financial, Inc?
Founded in 1994, Bridgeport Financial, Inc is a small debt collection agency that is based in San Jose, CA.
They report an annual revenue of $2 million and have a headquarters staff of about 25 employees.
Roger Young, an industry leader, and experienced accounts receivable professional acquired Bridgeport Financial, Inc to help expand the company's capabilities.
Does Bridgeport Financial, Inc Have Any Complaints?
Like most debt collectors, Bridgeport Financial, Inc has complaints filed against them with major oversight bureaus.
While they do not have any complaints filed with the Consumer Financial Protection Bureau (CFPB), they have had seven complaints filed with the Better Business Bureau (BBB).
There have also been at least four cases of litigation involving Bridgeport Financial, Inc.
The major issues with them stem from their disregard of federal consumer protection law, specifically the Fair Debt Collection Practices Act (FDCPA) and the Fair Credit Reporting Act (FCRA).
If you believe that they have violated your rights under the law, you may consider filing a complaint or civil suit against them as well.
If you are overwhelmed by dealing with negative entries on your credit report,
we suggest you ask a professional credit repair company for help.
How to Deal with Bridgeport Financial, Inc
These are the three essential steps for dealing with Bridgeport Financial, Inc. and getting the collection off of your credit report:
Demand Debt Validation
Debt collection is a tricky business. A lot of companies are eager to offload unrecovered accounts, and just as many debt collectors are eager to scoop them up at a discount.
The transition of debt from the original creditor to debt collector is often hurried and disorganized. This means that there is plenty of room for error in information accuracy.
The best way to make sure that Bridgeport Financial, Inc is collecting a debt that is 100% accurate is to demand debt validation.
This is a right that is provided to you under the FDCPA and FCRA – so long as you make your request within 30 days of hearing from them.
To formally demand that they validate your debt, you will need to send them a letter through certified U.S. Mail.
This is known as a debt validation letter and states that they should send you everything they have on your debt.
They should respond to your debt validation request within 30 days of receiving your letter. If they don't, they are in violation of federal law.
Once Bridgeport Financial, Inc returns with the information about your debt, make sure that you review each page in its entirety.
If you find anything amiss, file a dispute with the credit reporting agencies. They will investigate and remove the account accordingly.
Offer a Settlement
If Bridgeport Financial, Inc is able to validate your debt, this is both good news and bad news.
The good news is that you aren't footing the bill for someone else's debt. The bad news is that you are now responsible for repaying the debt.
However, they may be willing to agree to a settlement. They may be willing to delete their collection account in exchange for payment.
Remember how we mentioned the impact of collection accounts at the beginning? These are entries on your credit report that show that you have a history of neglecting to pay your bills.
They can impact your credit score by up to 100 points for as long as seven years.
If you have to pay the debt, you might as well try to get Bridgeport Financial, Inc to delete their account.
This is known as a pay-for-delete agreement and will help your finances tremendously in the long run.
To kick off negotiations, offer Bridgeport Financial, Inc half of the total balance in exchange for a deletion.
It is unlikely that they will agree to this, but this will give you room to negotiate with them.
Once Bridgeport Financial, Inc agrees to a deletion, draft a contract with the clearly stated terms and conditions.
Ask them to send the contract back on their letterhead. This will give you proof that there is an agreement in case they try to back out once you pay your debt.
Bridgeport Financial, Inc usually takes about a month to remove accounts from credit reports.
Keep an eye on your credit reports to ensure that they follow through once they receive your payments.
Work with a Professional
If all of this sounds a little overwhelming, you're not alone. Plenty of people don't feel prepared enough to deal with debt collectors on their own.
If you would prefer to hand Bridgeport Financial, Inc off to a professional, you can always work with a credit repair company.
Credit repair companies are an excellent resource for those that are too busy or inexperienced to deal with debt collectors.
They will go through your credit report, identify damaging accounts, and work with collectors to remove those accounts and boost your score.
Like many industries, credit repair is filled with companies that are not worth the money.
It's important to do your research before you hand over your hard-earned cash to someone promising results.
I recommend that you work with Lexington Law. They have an excellent track record of cleaning up credit reports and taking Bridgeport Financial, Inc off customers' hands.
Conclusion
Dealing with Bridgeport Financial, Inc is stressful, but it isn't a futile effort.
Removing their collection account from your record will save you future headaches when it comes time to apply for a mortgage or car loan.
If you have any tips on how to handle Bridgeport Financial, Inc, please let us know! Leave a comment in the comments section below.