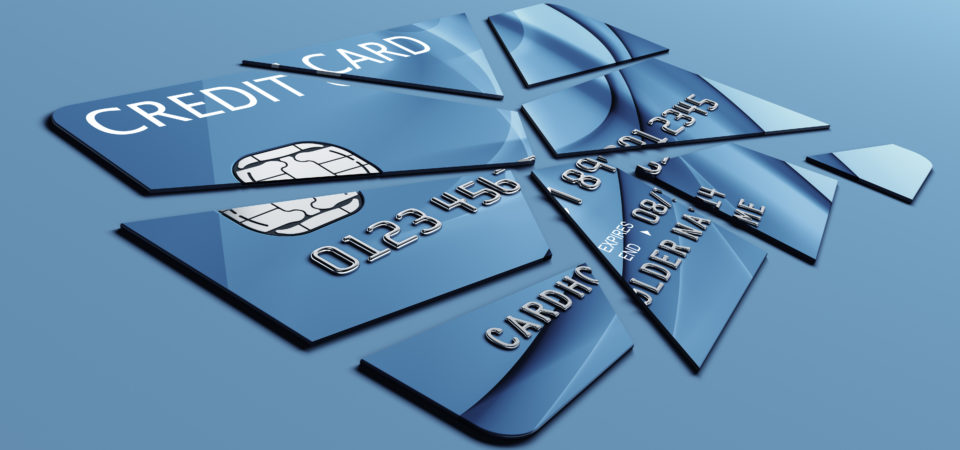 Credit cards are an important part of your credit report. They show that you are capable of being consistent and diligent with using them and paying your balance. If you have a credit card that is collecting dust in a drawer, you may find yourself with an inactive or closed credit card account if you aren't careful.
If you have closed credit cards in the past, you may not realize the impact that they have on your credit report. Generally, it looks better to have open credit cards on your credit report than closed ones. They also help boost the length of your credit history. This is why many people seek to reopen closed credit card accounts.
If you have a closed credit card that you would like to reopen, keep reading to figure out your options.
Can I Reopen a Closed Credit Card?
The answer is yes, and no. Your ability to reopen a closed credit card account will depend on the credit card issuer, how long the account has been closed, and why the account was closed.
Certain credit card companies will allow you to reopen your account, but not all of them. AMEX and Chase are known for being generous with reopening accounts, while Bank of America and Discover are among the issuers that will not reopen an account under any circumstances.
The best way to find out if you have a shot at reopening your account is to contact the issuer's customer service department. Every company has different rules about the maximum length of time you have to reopen and the circumstances under which you can reopen.
When You CAN Reopen a Credit Card
You may have luck reopening your card if it was closed due to inactivity or if you closed it voluntarily. Credit card companies may be willing to give you a second chance to use your card even if your first go wasn't fruitful. After all, they are a business, and credit card interest rates are how they make money.
When You CANNOT Reopen a Credit Card
There are certain no-go's when it comes to reopening a closed credit card account. If your account was closed due to lack of payments, bankruptcy, or instances of fraud, you will not be able to reopen the card. These circumstances are a sign that you were irresponsible with your credit card, so the credit card issuer will obviously not reopen the account.
How to Reopen a Closed Credit Card
If your situation falls under the "yes" column of reopening accounts, then it may be a good idea for you to reopen your credit card. Luckily, this can be achieved in four simple steps. Here are the steps to take to reopen a closed credit card account.
Reach Out to Customer Service
The first step to reopening a closed credit card is to contact the company's customer service department quickly. Most issuers have a grace period between 30 days and six months, which means that you can reopen without any issues as long as you do it before the period ends. You will have a stronger case for reopening the sooner you contact them.
When you call, make sure you have the card number handy. If you don't have the card in front of you, you may be able to find it through your online portal.
Provide Personal Information
After you reach a representative, they will need to find your account to see why the account was closed. To help them locate the account in their system, you will need to provide personal information such as your name, address, and Social Security number. This is information that would have been provided when you opened the account, so you shouldn't have any privacy concerns.
Explain the Situation
Most credit card issuers will want to know why your account was closed, so tell them your side of the story. Be honest with the representative about why the account was closed and why you would like to reopen it.
After you explain the situation, ask about your options. If the account was closed for innocent enough reasons, the credit card issuer shouldn't give you a hard time about reopening your account.
Authorize a Credit Inquiry
Once it's decided that your account is reopening, the issuer may need to do a hard pull of your credit before reopening the account. This may cause a dip in your credit score, which is why many people avoid reopening closed credit card accounts.
Your credit should recover quickly even after the hard inquiry. With regular credit card payments and good financial behavior, you should be back to where you started soon enough. In fact, the account may help lengthen your credit history, which would boost your score even more.
Final Thoughts
When it comes to reopening a closed credit card, it never hurts to ask. Some companies allow customers to give their account a second shot, while others have a hard and fast no-reopening policy.
Understanding the reason why your account closed will give you a good idea if you can reopen it or not. If your account was closed for inactivity or on purpose, you shouldn't have any problems. If you neglected payments, filed bankruptcy, or were involved in fraudulent behavior, you likely will not be able to reopen your account.