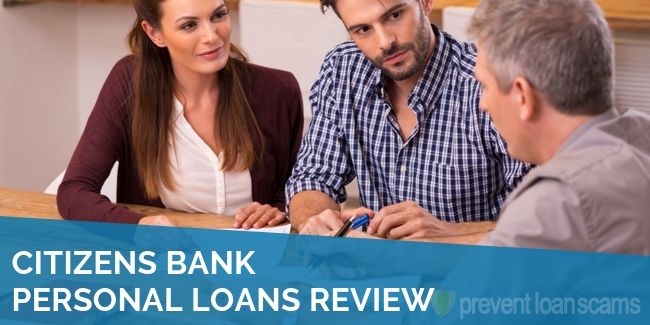 Personal loans are a great tool to have in your toolbox. They can help you bridge gaps between paydays, make large purchases and consolidate debts.
Citizens Bank Personal Loans are a great option for consumers who find themselves a bit higher on the credit spectrum. Because of the nature of the loans, and because Citizens Bank tends to only offer those loans to higher credit tier consumers, they are fairly easy to get. There are no application, origination, or late fees, and there are lots of interest rate discounts.
A personal loan is one that is akin to a mortgage. It's heavily underwritten, has a defined payoff date and is reported to your credit bureau. These loans can fall anywhere between a few hundred dollars to many thousands of dollars. Citizens Bank offers higher-end personal loans to consumers with high credit scores.
Let's take a closer look and see if a Citizens Bank personal loan is right for you.
About Citizens Bank
Citizens Bank is one of the largest retail banks in the country, ranking 13th for total assets and deposits, totaling nearly $162 billion dollars and $124 billion respectively (at the time of this writing). It's also one of the oldest banks, dating all the way back to 1828.
Headquartered in Rhode Island, the company offers a whole host of different products to consumers, including commercial loans, real estate mortgage contracts, automobile loans, investment advice, depository accounts and, of course, personal loans. 24/7 customer service, 2,900 ATMs, 1,100 branches in 11 states means that you're dealing with a fairly large financial player.
That Seems Extensive…
It is! Citizens Bank is quite large and as such, doesn't necessarily "need" to offer loans to consumers who do not meet their fairly rigorous standards.
Additionally, they don't have to offer small dollar loans. Their loans range from $5,000 to $50,000. If you're looking for a smaller amount, Citizens Bank isn't going to be right for your situation. Citizens Bank also has an online-only lending arm, called Citizens One, that makes unsecured loans.
The requirements are also quite extensive. Citizens Bank does not necessarily list a minimum FICO or credit score, but you can bet that your credit needs to be reasonably strong — likely good or better than average. Moreover, the minimum income requirement will likely be a barrier to entry for many consumers — Citizens Bank requires that consumers have a minimum income of at least $24,000 per year.
Terms & Discounts
If you meet the above requirements and need a larger loan, over $5,000, you're in luck. Citizens Bank rewards its customers with some of the fairest rates and best terms in the industry.
Fixed income rates depend on the loan you get and your personal credit history, but with minimums, they are some of the most competitive in the industry. Additionally, consumers can qualify for two separate discounts.
The first is an autopay discount, something that we're used to nowadays. The bank will take off an agreed-upon percentage for enabling and continuing to use its autopay service.
The second is a loyalty discount. The benefit of taking out a loan with a depository institution is that the loyalty discount will knock off an additional percentage if you have an eligible checking or savings account with Citizens Bank, or an auto loan, home equity line of credit, mortgage, credit card, student loan or other personal loan.
Moreover, Citizens Bank is very light on fees. There are no origination fees — the amount of money the bank takes out for any loan to cover costs — there are also no application, late or annual fees.
Like many other personal loans, there are no prepayment penalties or balloon payments either. This payment structure make Citizens Bank a great option for high credit score borrowers.
Okay, I'm good with it…How do I apply?
Applying for a Citizens Bank personal loan is very similar to applying for any other personal loan. The bank will offer a quote based on a soft pull of your credit and some basic information.
If you decide to apply, you'll have to enter in a whole host of information, including your Social Security Number, name, address and overall financial information. The entire process online takes between 10 and 15 minutes and is perfect for consumers who are comfortable using the computer. You can also apply in person at a branch.
Is a Citizens Bank Personal Loan right for me?
There are a few things to keep in mind if you're thinking of a Citizens Bank personal loan. First, understand that if you need less than $5,000, another lender will likely be a better option.
Second, ensure that you have fairly positive credit. A blemish here or there likely won't hurt — other than forcing you to pay a higher interest rate — but if you have damaged credit, your application will likely be denied. Finally, make sure you fully understand the discounts you could be eligible for — otherwise, you're leaving money on the table.
Citizens Bank personal loans are a very attractive option for higher-income, high credit score borrowers. As always, ensure you do your research to determine if a Citizens Bank personal loan is right for you.