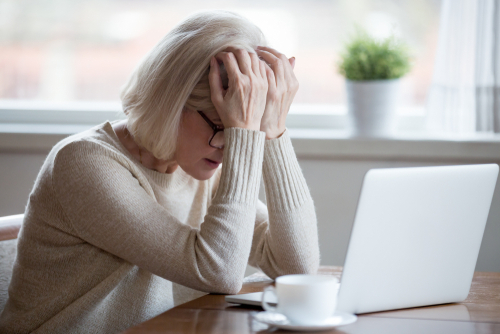 Convergent Outsourcing is a debt collection agency hired by the original owner of your debt to collect payment from you.
While they are annoying to deal with, their calls and letters are the least of your worries.
In order to legally pursue you, they must open a collections account that will appear on your credit report.
Having collection accounts on your credit score can damage your credit score for up to seven years – even after you pay it off.
About Convergent Outsourcing
Founded in 1950 in Washington, Convergent Outsourcing is one of the largest debt collection agencies in the United States.
They are headquartered in Renton, WA, and have roughly 1,200 employees nationwide.
In 2019, they generated over $100 million in revenue.
They specialize in collecting debts in health care, financial institutions, utility providers, government agencies, and telecommunications.
How to Deal with Convergent Outsourcing
Having a collections account on your credit report can cause problems for your score unless you remove it.
Here are the steps to take to remove Convergent Outsourcing from your credit report.
Request Debt Validation
Debt collection is not a perfect process by any means. Sometimes, information about debts gets lost or misread in the transfer.
In fact, the debt may not even belong to you.
If the debt does not belong to you, it can be removed from your credit report by writing Convergent Outsourcing a debt validation letter.
They will then send you any proof they have of your owing the debt.
If that information turns out to be false, you can dispute the entry with the three major credit bureaus, which means that you may not have to pay the debt at all.
You will need to write a debt validation letter and send it to Convergent Outsourcing within 30 days of their first contact with you.
Get a Free Copy of Your Credit Report
Paid the Debt? Ask for a Goodwill Deletion
If you have paid the debt, don't panic. You could possibly have the collection removed from your credit report by asking the debt collector for a goodwill deletion.
A goodwill deletion is a request you send to the debt collector to have the account removed from your credit report by asking nicely.
Debt collectors only really grant goodwill deletion when the debt was previously paid, and they can tell that the debt was due to extenuating circumstances.
You should mention any change in circumstances that may have contributed to your debt, such as a layoff or illness.
However, be prepared to provide documentation that proves your story.
Always remember to be sincere and polite in your letter. If you write an entitled and demanding letter, Convergent Outsourcing will likely ignore your request.
Haven't Paid the Debt? Negotiate a Settlement
If a goodwill deletion isn't an option for you, you can instead negotiate a pay-for-delete settlement with Convergent Outsourcing.
With a pay-for-delete agreement, you can get them to agree to have the collections entry deleted in exchange for payment on the debt.
However, the key to successfully negotiate a pay-for-delete is getting the agreement in writing.
If you simply pay Convergent Outsourcing without written proof that they will delete the entry, they will simply change the status of the entry to paid.
This will still affect your credit score and ability to qualify for loans.
Start by offering to pay about half of what you owe the agency. Work with them until you come to a compromise and request the deal in writing.
Once you get the agreement in the mail, make your first payment to Convergent Outsourcing. Check your credit score after 30 days to see if the entry still appears.
If it does, remind the agency to uphold their end of the bargain.
Still Having Trouble? Work with a Credit Repair Company
If you are having trouble dealing with Convergent Outsourcing on your own, you can always work with a reputable credit repair company to get the entry removed.
They will work with you to come up with a plan of action to help you clean up your credit report.
Check out our comparison of the best credit repair companies to find the best one for your needs.
Convergent Outsourcing Complaints
Debt collectors are notoriously difficult to work with, and Convergent Outsourcing is no different.
As one of the oldest and largest debt collectors in the country, they have accrued an immense number of complaints over the years.
They have had a little over 4,500 complaints filed with the Consumer Financial Protection Bureau (CFPB) and over 30 with the Better Business Bureau (BBB).
Many complaints are in regard to problems with customer service representatives, inaccurate debt reporting, harassment, and other violations of the FDCPA.
The Fair Debt Collection Practices Act (FDCPA) is a piece of federal legislation that outlines what a debt collector can and cannot do when communicating with their customers.
It is meant to keep collectors in line and prevent them from treating customers poorly.
If you find that Convergent Outsourcing is committing FDCPA infractions in their communications with you, you can also file a complaint with the CFPB.
In fact, you may walk away with a small settlement for your troubles.
Conclusion
Removing Convergent Outsourcing from your credit report can help you get your score back on track and achieve your financial dreams.
If you have any tips on how to deal with Convergent Outsourcing, feel free to leave them in the comments section below.
The ability to improve your credit score starts with you.