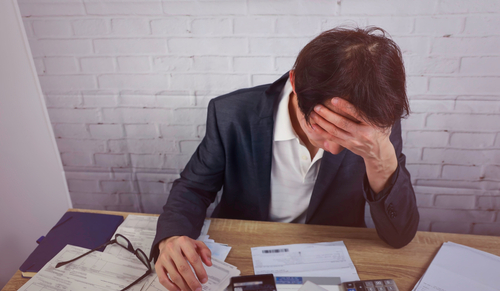 Covington Credit is one of the more unusual collection situations we'll report on.
Why?  Because Covington Credit is a financial services provider and not a debt collector.
Located in the United States, they offer the type of loans that frequently end up in collection.
They then work to collect on those debts directly, rather than hiring out dedicated collection agencies for the job.
If you're contacted by them, it's most likely because you did take some type of loan, most likely a refinance, through the company or one of its affiliates.
For that reason, the collection account is most likely legitimate.
But if it's reached a point where your account is in collection status, you'll need to do what's necessary to have it removed.
Your credit score is essentially your report card finance companies use to assess your ability to pay back any loans before awarding you that credit card or other types of loans.
Who is Covington Credit?
Covington Credit is a subsidiary of Southern Management Corporation and is a small debt collection agency, lending through Southern Finance and QuickCredit.
Southern Management Corp operates out of Greenville, South Carolina, and was founded in 1994. Through its affiliate companies, it provides loans in the Southeastern states with multiple branch managers at each location.
Though it's not a collection agency, its affiliate companies provide the type of loans that frequently end up in collections.
For example, though they refer to them as personal loans, they're actually very short-term loans with a maximum loan amount of $1,400. Interest rates are high, though you can use the funds for any purpose.
The company looks to be one that makes loans available for consumers who don't qualify for traditional credit. If you don't repay your loan, Covington Credit can be particularly aggressive in its collection activities.
Southern Management Corp has a Better Business Bureau rating of "A+", which is the highest rating BBB provides, on a scale of A+ to F.
What To Do After Covington Credit Contacts You
Whether your initial contact with Covington Credit is an entry on your credit report, a letter in the mail, or a phone call, you'll need to take it seriously.
If the contact is by phone, listen to what the representative is saying and take notes – but don't provide any information. That includes answering questions.
The collection agent is on a fishing expedition at this point and looking for any information that could be used against you. Instead, ask questions and get as much information as you can.
Also, be aware that phone conversations with collection agencies are typically recorded so the conversation can be used in a lawsuit.
If the initial contact is a credit report entry or a letter, do not call Covington Credit! Phone contact with any collection agency must be limited or avoided entirely. Collection agents are skilled at getting information out of consumers. By engaging in a phone conversation, you'll only make matters worse for yourself.
Instead, make all future contact with the company in writing, and by certified mail. Similar situation here – your written correspondence should never volunteer information.
You should be the one asking the questions, limiting those to getting information pertaining to the obligation they claim you owe.
If this seems like too much for you to handle on your own,
we suggest seeking help from a credit repair professional.
How To Remove Covington Credit from Your Credit Report
One of the first ways consumers find out about a collection account from Covington Credit or any other collection agency is through an entry on their credit report.
It often motivates consumers to contact the collection agency, which is exactly what they want you to do.
If you see an entry on your credit report, don't panic – it's just the first part of the process.
There's an excellent chance you'll be able to either have the collection account removed from your credit report entirely or at least minimize its impact.
Get a Copy of Your Credit Report
Start by getting a copy of your credit report from each of the three major credit bureaus Equifax, Experian, and TransUnion. You'll need all three to determine how extensive the collection report has been.
You can get a copy of all three credit reports from the same source – AnnualCreditReport.com, which will also be free of charge. They're the only source officially authorized to provide you with a copy of your credit report from all three bureaus.
Review all three credit reports to see which ones the Covington Credit collection appears on. You'll need this information so that you'll be able to remove it from any affected credit reports at the appropriate time.
You'll also want to review the credit entries they've made to help you determine the legitimacy of the debt. You may recognize the obligation based on the amount of the debt as well as the date it was taken.
Get a Free Copy of Your Credit Report
Make Covington Credit Provide Debt Validation
As early as possible in the collection process, you'll need to demand what's known as a debt validation letter.
The letter requires the collection agency to provide relevant information establishing the legitimacy of the debt and the claim against you.
If they do not provide this letter, or they send it and it omits important information, you can challenge the legitimacy of the debt both with Covington and with the credit reporting agencies.
The debt validation letter must include the original date of the obligation, the original creditor (which most likely will be Covington Credit or one of its affiliated companies), the original amount of the obligation, the date at which it became delinquent, and other information that connects the debt to you personally.
At this point, one of the critical issues you'll be looking to determine is if the debt is in fact yours. In many situations involving a collection agency, it's a case of mistaken identity.
The agency's pursuing the debt against you because you have a similar or even exact matching name of the person who actually owes the debt. This is frequently the case if you have a common last name.
If you suspect this to be the case, we should write a letter to Covington requesting they provide specific identifying information proving you're the person who owes the debt.
Though it may be a person with a similar or identical name, there may be a different social security number or sequence of addresses that prove the debt isn't yours.
Negotiate a Settlement
If Covington Credit succeeds in proving the debt is yours, you'll need to settle the collection account. In doing so, you can make either full payment or partial payment in satisfaction of the debt.
While the world is grappling with COVID, it is understandable that funds may be limited. However, full payment is usually the better course if the debt is small, like $100 or $200. But if it's a larger amount, like $500 or $1,000 or more, it's usually best to offer to pay a lower amount.
HOW TO NEGOTIATE A SETTLEMENT
For example, you may offer to pay $500 on a $1,000 debt. Covington may not accept your initial offer, but may counter at say, $750. If that's agreeable, you'll be able to settle the debt for less than the full amount owed.
However you decide to settle the account, send no money until your agreement is confirmed in writing from Covington. This will be particularly true if they've agreed to accept less than the full amount.
Their letter must acknowledge the acceptance of the reduced amount in full satisfaction of the obligation, as well as their willingness to report the settlement to all three credit bureaus.
Send money only once you receive the letter of acknowledgment. If Covington fails to report the corrected information to the credit bureaus after you've made the payment, you can send a copy of the letter to each of the credit bureaus to have the collection accounts show as paid.
Understand, however, that paying off a collection does not mean it's deleted from your credit report. The collection will continue to show for seven years from the initial date of delinquency. But paying a collection account is much better on a credit report than an open one.
What to Do if Covington Credit Still Doesn't Cooperate
There's a real possibility Covington Credit won't be so cooperative. If they aren't, you may need to work with a good credit repair company.
They work with collection accounts all the time and will know the best ways to bring about a favorable conclusion.
If Covington threatens legal action, you'll need to engage the services of a credit law firm. If so, Credit Saint is an excellent choice.
How Do You Deal With Covington Credit?
Don't ignore a contact by Covington Credit. They are a legitimate lender, and ignoring them will just make it worse.
Keep your exchanges with the company brief and by mail – all of it certified. The purpose is to create a paper trail that can be used to defend against a potential lawsuit. You'll also want to make sure all communication is in writing so that any potential settlements are clearly spelled out.
Never make a promise to pay! Whether you do this on the phone or in writing, the company can hold it against you in legal action if you fail to pay.
Never offer to send money unless you have both the means and the intention to send the funds. Promising to send that money and then failing to do so can be construed as an act of bad faith and held against you in court.
What Can Covington Credit Legally Do?
Collection agencies are fond of threatening you with lawsuits. But while a lawsuit is a possibility, it's an option collection agencies are typically unlikely to pursue.
A lawsuit could persuade a consumer to file for bankruptcy. Should that happen, the creditor would have almost no chance of collecting on the debt.
But in most cases, collection agency lawsuits are easily avoided. You can generally eliminate the likelihood of a lawsuit simply by cooperating with the collection agency.
Lawsuits usually enter the picture when the collection agency determines you're not willing to pay at all, particularly if they believe you have the means to do so.
Don't allow a collection agency to intimidate you with legal threats, but at the same, time don't completely dismiss the possibility either.
And if they do actually pursue legal action, you'll need to respond. If you fail to do so, the company will obtain summary judgment against you, gaining the ability to garnish your wages until the debt is paid.
We would also recommend that if Covington Credit does pursue legal action against you that you get legal representation.
What Are Your Rights in Dealing with Covington Credit?
Since there are frequent complaints against the company for harassing phone calls and abusive language, you'll need to be familiar with your rights under federal law.
The Fair Debt Collection Practices Act (FDCPA) provides protection to consumers from overly aggressive collection agency behavior.
To protect yourself, you'll need to know what your rights are under the law. You can do this by familiarizing yourself with the Debt Collection FAQs provided by the Federal Trade Commission (FTC).
If you're experiencing a pattern of aggressive behavior by a Covington Credit representative, learn your rights, and make notes on the ones that apply to what you're experiencing in your dealings with the company.
Often, just citing the law will be effective in taming a collection agent.
Complaints Against Covington Credit
Nearly 100 complaints have been filed with the BBB against the parent company, Southern Management Corp, and while some have been resolved satisfactorily, many have not.
The most frequent Covington Credit reviews involved harassing phone calls and even abusive treatment from company staff.
There've also been complaints against the company for claiming consumers are responsible for debts that are not theirs.
This is another common practice in the collection industry and is often the result of mistaken identity.
Covington Credit Contact Information
Here is some more contact information on this company or their company profile:
Mailing Address: 3128 Forest Ln Ste 315, Dallas, TX 75234
Headquarter Address: 101 N Main St Ste 600, Greenville, SC 29601-4846
Phone Number: (423) 744-9199
Website: www.mymoneytogo.com
Other locations: Alabama, Georgia, Oklahoma, South Carolina, Tennessee, and Texas
The Bottom Line
A phone call, letter, or a collection account on your credit report from Covington Credit doesn't automatically mean you owe the debt.
Make Covington prove the details, and if necessary, engage the services of a credit repair company or a credit law firm.