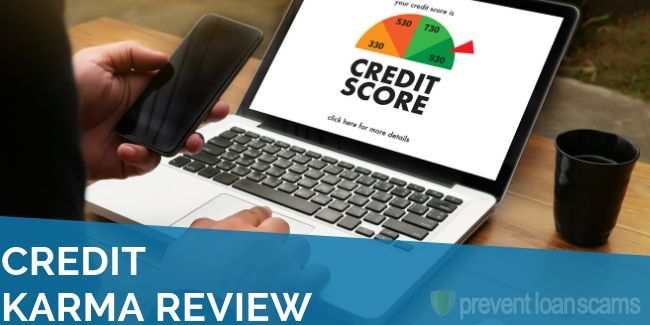 Getting easy-to-use, clear and concise information about your credit report and score has traditionally been fairly difficult. As with all things, however, the internet has made the process as easy as clicking your mouse.
Credit Karma makes the process even easier, allowing you to quickly access information about your credit report and score, outstanding debt, and access to information. Best of all, it's free.
Let's take a look at Credit Karma, what it offers, and who should be using it. Additionally, we'll take a look at a few things to watch out for.
We researched & reviewed the best 
credit repair companies.
They can help you dispute items on your report & improve your credit score.
What is Credit Karma?
Credit Karma is a website and company founded in 2007 as the boom in websites and data usage truly began. In 2008, the company began giving out free credit scores to consumers.
Traditionally, consumers had access to a certain number of credit reports each year, but did not have access to a free score. This made it difficult to truly understand where you stood.
You can take a close look at your credit report and review the inquiries and open accounts. However, you can't calculate your own score and before Credit Karma, the only way to get it was either to pay for it through a credit bureau or actually apply for a loan and get the score that the lender pulled.
In 2014, Credit Karma added full credit reports to their website and partnered with TransUnion and Equifax. Now, in 2020, they offer full reports, scores, and a whole host of recommendations designed to help you meet your financial goals.
How does Credit Karma work?
Fairly simply! You'll sign up using your information, including name, address, phone number and Social Security Number. This is required because your credit history is linked to your SSN. Credit Karma uses industry-leading cutting-edge technology to ensure that your information stays secure.
Then, the site will take a few moments to aggregate your reports and provide you with up-to-the-minute credit scores. This is also a great way to review your credit report.
Credit Karma has the same exact information as a report from a credit bureau, just in a much nicer, more readable package. This means that it's a perfect tool to use to review your report and ensure that everything still looks normal.
The main dashboard of the site will display two pulls of your credit report from TransUnion and Equifax respectively. Note that they will likely not be the same.
They are both calculated using VantageScore, but each company weighs different areas of your credit slightly differently. This means that you'll end up with slightly different scores.
CK offers a number of financial education resources, including how to access unclaimed money, identity monitoring information, current cyber attacks that you may have fallen into and basic calculators. These include debt repayment, auto loan amortization and mortgage calculators.
Finally, Credit Karma will provide a number of helpful recommendations. For example, if you've got a credit card that may have a high balance, CK may offer you a personal loan or card with a balance transfer offer to help you save money.
Wait, this is free? Doesn't seem right…
That's always a good attitude to take in life. If something looks too good to be true, it probably is.
In the case of Credit Karma, this isn't entirely the case. Credit Karma is free because they show you advertisements from financial institutions based upon your credit report and score. So, if you've got a very low score, they may advertise secured credit cards or other products geared toward your particular situation.
This is a win-win scenario for everyone. Financial institutions get to offer you specifically tailored products that you can then choose from. If you end up applying for and accepting a product through CK, just like Credit Sesame, they get paid. You, in return, get free reports and scores.
What to Watch Out for
Not necessarily your be-all and end-all score – Note that the credit report and score featured on CK isn't necessarily the score you should expect when you walk into a car dealer or bank. These companies will often apply proprietary and unique qualifiers to credit scores to come up with a number that matches their business plan. You can ask for a copy of this report and score when you apply for a loan and they must supply you with it.
It changes a lot –  Credit reports and scores update all the time, particularly if you've paid off a balance or have applied for new credit. Credit Karma attempts to keep up with this but note that it may lag behind.
Audit Defense –  Credit Karma offers a service called Audit Defense that it partners with a third party to provide. To sign up, you submit a whole host of information, including an IRS form, to Credit Karma which holds it in reserve if you end up needing the service. A third party offers this service, and by reading it, it seems innocuous. Use caution, however.
How they get paid – Of course, you should always be wary of the offers provided by CK. They are specifically for you in the sense that they match with what appears on your credit report. But they may not be right for your financial life. Take care and look carefully at an offer to determine if it's right for you.
Conclusion
Credit Karma provides a necessary service in our internet age. When you receive a ton of credit offers, Credit Karma can help you organize your financial life and make practical decisions for your future.
As long as you use it with a grain of salt and understand that they receive payment when you apply for a product through their site, Credit Karma can provide excellent information, for free, that can help you make smart financial decisions.