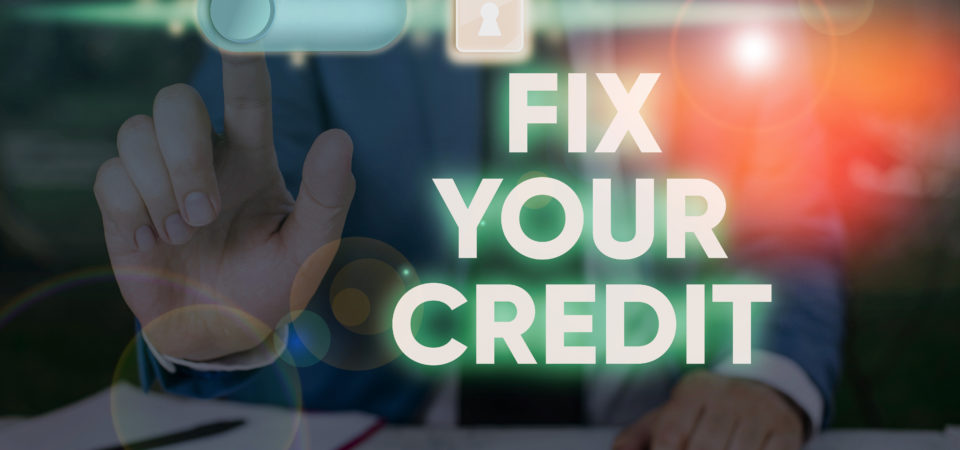 If you have credit problems, and you'd like to try fixing them on your own before turning to live credit repair services, there is credit repair software available that can help you in going the do-it-yourself route.
It can provide you with all the tools you need to be successful in getting credit errors and other negative information removed from your credit report.
We've assembled this list of what we believe to be the best credit repair software programs currently on the market. Each is a little bit different and fills a different niche.
For example, while most will help you repair your credit, others may enable you to manage your finances better and avoid credit problems in the future. Still, others will give you the ability to set up and run a credit repair business for others, if that sounds like a career option for you.
Carefully read each review, and choose the software that will work best for you.
The Best Credit Repair Software
Here is the best credit repair software you can start using today:
Personal Credit Builder
Personal Credit Builder is a credit repair tool that helps you improve your credit. The company advertises that you can see results in as little as 30 days, and improve your credit score by 100 points or more. Those are both claims, but the software can get you pointed in the right direction.
You can use the software to remove late payments, collections, charge-offs, bankruptcies, judgments, tax liens, repossessions, and even foreclosures. However, removing those items is only possible if they are not legitimately yours (if they are, neither the creditors nor the credit bureaus are required to remove the negative information).
The software can also help you lower your credit card, loan, and bill payments. But this, most likely, is by introducing you to lenders who will be able to provide you with lower rates based on your improved credit score.
The software will obtain your credit report from all three credit bureaus: Experian, Equifax, and TransUnion. This is important because not all creditors report to all three credit bureaus. Its' possible delinquency can show up on one or two bureau reports, but not the others.
The software automatically generates dispute letters for any negative credit entries on your reports.
Personal Credit Builder Cost:
Personal Credit Builder software has a list price of $400, but is currently available for $199.97.
Experian Boost
Experian Boost is probably the best known of all credit repair services, precisely because it is connected with Experian. Not only are they the largest single credit bureau in the country, but they've also been advertising this product frequently on the web and on TV.
Experian claims you can raise your FICO Score — which is your only legitimate credit score and the one banks use — instantly and for free. In fact, they report the average user will receive a 13-point increase (boost) in their FICO Score 8.
You can also get access to your Experian credit report and FICO Score, and take advantage of Experian credit monitoring and alerts.
Experian Boost can increase your credit score by giving you credit for your phone and utility bills. All you need to do is connect your bank account (the one used to pay your bills), and Experian will use your payment history from your bank statements as a new positive credit entry. Of course, this will only be effective if your bank statements show a pattern of on-time payments with these bills.
Experian Boost isn't technically a credit repair software, but rather an opportunity to quickly increase your credit score by using nontraditional credit references. The service will work best for those who have relatively little credit, and will get the biggest benefit from including those nontraditional credit sources. Unfortunately, the increases will not carry over to credit reports and scores issued by Equifax and TransUnion.
Experian Boost Cost:
Experian Boost is completely free to use. One of the biggest advantages of using this service is that you can also take advantage of other credit report- and credit score-related programs through the largest credit-reporting bureau in the world.
TurnScor
TurnScor is a true credit repair software, but one that also helps you to maintain and improve your credit over the long-term.
The software works by accessing your credit profile, then identifying any items containing derogatory information. It then will create and send what are known as challenge letters. Those are letters sent to creditors challenging the validity of a credit item. By law, the creditor must address the letter, and send complete details that will either prove or disprove that the liability is yours. If it isn't, it must be deleted from your credit report.
Once those letters are issued and responded to, TurnScor will access updated credit information and credit scores to verify that the changes have been made.
Your credit entries will be compiled into a summary grid, giving you the ability to track your progress. And while the software will create the challenge letters, you'll be required to mail them directly yourself.
TurnScor Cost:
The cost of the software is not mentioned on their website. But, if you're not completely satisfied after 60 days, there is a 60-day refund guarantee available.
CreditRepair Cloud (formerly Credit-Aid)
Formerly, Credit-Aid (but since retired) CreditRepair Cloud is a credit repair software, but it's designed specifically for anyone who may have experience in repairing their own credit, and wants to start a home-based credit repair business. The company claims there are more than 14,000 people using the software to run their own credit repair businesses.
It works like other credit repair software, except you can also use the program to help others repair their credit. It provides all the tools you need to run a successful credit repair business. Using the techniques common to credit repair and available with credit repair software, you can help other individuals repair their credit. You can set your own fees, giving you control over your income.
The software allows you to easily add new clients, import credit reports and generate credit audits, as well as produce credit dispute letters to send to creditors. Each client's information is organized in a dedicated profile on the dashboard. You can even set up automated recurring billing for your clients.
CreditRepair Cloud Cost:
Since CreditRepair Cloud is a credit repair service business, it works as something of a partnership. Depending on the size of your business, you can choose from one of four plans. The monthly fees range from $179 to $599 per month. Each plan comes with free access for the first 30 days. The $179 plan enables you to work with up to 300 active clients, which will be more than sufficient for most users.
Credit Detailer
Credit Detailer describes itself as America's simplest credit repair software for the past 15 years. They offer a personal edition to help you repair your own credit. But like CreditRepair Cloud, they also offer a professional edition for anyone who wants to run their own credit repair business.
The personal edition is currently on sale for $399.99, which gets you a lifetime license. It can be used to repair the credit of two people, and comes with unlimited printing and unlimited credit line items. The system can auto-populate credit dispute letters, provide automatic progress tracking, and also provide educational information to help you better understand the process.
Like other credit software, it works to remove erroneous and incorrectly reported information from your credit report. And, like other credit repair software, it's not intended to remove negative credit information that's legitimately yours.
Credit Detailer Cost:
The Professional Edition is regularly $999.99, but is currently on sale for $399 for a lifetime license. You can use it to work with unlimited clients, with unlimited printing and unlimited credit line items.
Intuit Turbo
If you're familiar with TurboTax, you will already be aware of the quality available with Intuit Turbo. But, unlike other software available on this list, Intuit Turbo isn't a credit repair software.
Instead, it helps you manage your finances in a way that will ultimately increase your credit score. So rather than working to repair bad credit, it enables you to build the financial fundamentals that will keep you from falling into a negative credit situation in the first place.
One of the ways the software does that is to help you get out of debt. Many people have bad credit scores, not because they have poor credit, but because they owe too much debt. Next to paying your debts on time, and eliminating negative credit entries, the best way to improve your credit score is by lowering the amount you owe on your loans and credit cards. Intuit Turbo can help you do that.
The software provides personalized advice to help you reach your financial goals. It will also be able to track your progress, such as the improvement in your credit score as a result of the financial changes you're making. They have tools to help you to find lower interest rate loans so you can save money on your obligations.
It also helps you track your income and expenses, as well as to know what your debt-to-income ratio is. That's one of the most important numbers in your financial profile. It can indicate if the debt levels you're carrying are becoming excessive.
Intuit Turbo Cost:
What makes Intuit Turbo so attractive is that it's totally free to use. And since it's part of the Intuit family, you can also take advantage of TurboTax (there will be a fee for that software) when it's time to prepare your income tax return.
The Credit Coach
The Credit Coach is a credit repair software that also comes with live assistance from its founders, should that become necessary. You can contact them by phone to help you in your quest to improve your credit.
The service provides a free credit analysis, and enables you to repair your credit legally. It specifically helps you increase your credit score so you'll be prepared to apply for a mortgage. They even work directly with mortgage companies, banks, and car dealerships to help you find the best rates on loans. The service is available nationwide.
On the credit repair side, they'll help you to remove collections, late payments, bankruptcies, outdated information, charge-offs, judgments, tax liens, and repossessions. They can even help with child support, identity theft issues, and problems with the ChexSystems. (This is something of a credit repository for banks. They report outstanding balances on closed accounts that can prohibit you from opening a new bank account.)
The Credit Coach Cost:
The service is more expensive than others on this list, primarily because you can get live support. Counseling for one year is available for $299 for one person, or $449.99 for two people. Payments are set up on a monthly basis, and can be renewed annually.
What is Credit Repair Software and How Does it Work?
Unlike a live credit repair service, credit repair software doesn't actually fix your credit for you. Instead, it provides a framework and tools you'll need to repair your credit on your own.
That includes accessing your credit reports, organizing your negative information, preparing credit dispute letters, and giving you the timeline for what to do and when to do it.
If you want to repair your own credit, but you're not sure exactly how to go about the process mechanically, that's exactly what credit repair software will do for you.
What Credit Repair Software Is Best For You?
Credit repair software may work best for you if you are motivated to repair your own credit. But, be willing to learn the process and put in the necessary effort to make it happen. It will require participation on your part, including where necessary, making contact with creditors and negotiating debt settlements.
If you feel you have the ability to provide those capabilities, credit repair software could be the missing puzzle piece in your credit repair efforts.
But, if you don't feel that you have either the confidence or the fortitude to go head-to-head with creditors — some of whom will play hardball — you may be better off choosing a different option.
For most, that will be using a live credit repair service. Credit repair software is designed to mimic what live credit repair services do. But, when you use a live credit repair service, you pay them a fee.  The fee may be higher than the cost of credit repair software. However, they'll handle all the work and creditor contact for you.
If you feel this is the best option in your situation, check out our list of the Best Credit Repair Companies 2021. Choose the one that you feel works best for you, and let them handle the credit repair job for you.
(costs current as of 3/9/21)