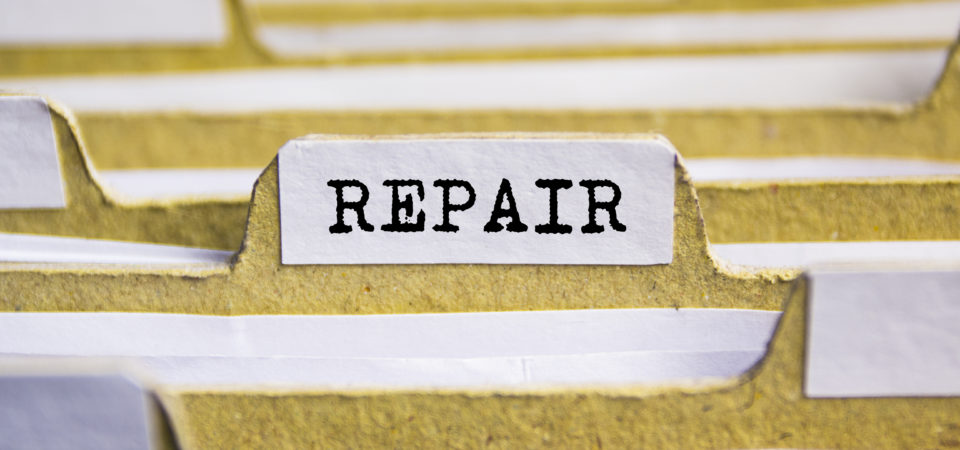 Attempting to go the DIY route to clean up a bad credit report and getting frustrated by the amount of work involved and the lack of positive results? You may be interested to learn about the services of a credit repair company known as Credit Saint.
They've been doing credit repair for consumers for more than 15 years, and they earned an A+ BBB rating from the Better Business Bureau.
We've given Credit Saint a rating of 9.7 out of 10 in our Best Credit Repair Companies 2021, the highest rating of any credit repair company on the list.
If you decide to throw in the towel on repairing the credit repair process and want to use a professional service to get the job done, Credit Saint's services, including a free credit consultation, should be on your shortlist of potential providers.
What is Credit Saint?
Founded in 2004 and based in Oakland, New Jersey, Credit Saint LLC is a credit repair company offering credit restoration services to consumers.
It works to remove negative items from consumers' credit reports — to both cleanup credit history and improve their credit scores.
They offer a 90-day money-back guarantee if you're not satisfied with their work and free credit evaluation, a rarity amongst the credit repair service industry.
Credit Saint's 90-day money-back guarantee isn't the only added bonus. They offer three different plans working on a 45-day cycle, enabling you to choose the one you feel will work best for you.
Here's a quick overview of them, but we will go more in-depth with them further down.
Credit Saint Packages
Remodel Package: highly aggressive package that includes all they offer except the dispute avalanche, full ID restoration services and the 1 million dollar ID theft insurance.
Polish Package: the basic package including Experian tracking and analysis, toll-free calls, and free cancellation.
Clean Slate Package: Want to throw everything but the phone book at your credit score? Go with the Clean Slate Package that includes everything from the other two packages including monitoring from all 3 credit bureaus (Equifax, Experian, and Transunion), 1 million in ID theft protection, even sex offender monitoring.
Credit Saint costs vary but they also work on a subscription basis, so the service involves a monthly fee.
They are somewhat unusual among credit repair companies in that it has a Better Business Bureau rating of "A+", the highest rating the agency issues, on a scale of A+ to F.
They are also highly rated amongst other customer review platforms like Consumer Affairs.
We researched & reviewed the
best credit repair companies
. They can help you dispute inaccurate items on your report & work towards improving your credit score.
How Credit Saint Works
When you sign up with Credit Saint, you'll be provided with an online account page and assigned a personal advisory team.
The account page will include a timeline and progress report, as well as a credit analysis component. On that page, you will be able to monitor the progress of your credit repair program.
The company mails letters to creditors reporting negative information, challenging those entries based on inaccurate or incomplete information. By law, if an entry contains either, the negative information must be removed from the credit report.
Be aware! Credit Saint can only successfully remove negative entries from your credit report if the information is inaccurate. This is typically possible if the information provided by the creditor is either completely or partially inaccurate or in a case of mistaken identity.
However, if the negative entries are recorded correctly, neither Credit Saint nor any other credit repair service will be able to legitimately remove them from your credit report.
Credit Saint Plans
Credit Saint will work with you to remove all types of inaccurately reported information from your credit report including:
Credit Saint offers three different packages to help you repair your credit: Credit Polish, Credit Remodel, and Clean Slate.
You can choose the service level that will work best for the types of credit problems you have on your credit report, as well as the number of inaccurately reported items it contains.
Each also has its own specific level of "Aggressiveness", indicating the level of intensity the plan employs to challenge inaccurate information on your credit report, hopefully gaining ground on achieving good credit again.
Credit Polish
The Credit Polish comes with a medium Aggressiveness level, and provides the following services:
Access to Credit Saint Online
A 90-day money-back warranty
Toll-free support
Free Experian Score Tracker
You can cancel anytime
Late payment challenges
Identity theft challenges
Charge-off challenges
Collection challenges
Includes work associated with correction or removal of five inaccurately reported items
Credit Remodel
The Credit Remodel comes with a high Aggressiveness level, and provides the following services:
All the services offered under the Credit Polish plan
Escalated information requests
Bankruptcies challenged
Repossessions challenged
Includes work associated with correction or removal of 10 inaccurately reported items
Clean Slate
The Clean Slate comes with a very high Aggressiveness level, and provides the following services:
All the services offered under the Credit Polish plan
Public records challenged
Includes work associated with correction or removal of unlimited inaccurately reported items
Credit Saint Pricing
Credit Saint plans each come with two fees. The first is a "First Work Fee", which is basically a setup fee to initiate your plan, while the second is a monthly fee.
The First Work Fee includes the initial work on your credit. That includes obtaining copies of your credit reports and writing challenge letters to creditors. The monthly fee will continue for as long as it takes for you to see the results you're looking for in your credit report.
This is important to understand; that credit repair is not an overnight process. The company can't simply obtain your credit report and remove old, negative entries within a specific time frame, like 30 or 60 days.
Because of the complexity of the various types of entries on your credit report, it can take anywhere from a minimum of 30 days to as much as several months to remove a particularly damaging entry, like bankruptcy as an example.
In addition, the more negative credit entries you have, the longer the process will take. The monthly fee ensures that Credit Saint will remain engaged in the process of improving your credit until the job is completed to your satisfaction.
Credit Saint Fee Structure:
| | | |
| --- | --- | --- |
| Plan | First Work Fee | Monthly Fee |
| Credit Polish | $99.00 | $79.99 |
| Credit Remodel | $99.00 | $99.99 |
| Clean Slate | $195.00 | $119.99 |
(current as of 2/17/21)
You can add a family member to your plan, and that person will be charged an additional monthly fee. However, no additional First Work Fee will be charged.
Credit Saint also offers a 90-day, money-back warranty. You can request a full refund if the company is unable to remove inaccurate information from your credit report within 90 days of engaging the service.
How to Sign Up with Credit Saint
To sign up with Credit Saint, you begin by providing the following information:
Your full first and last name
Primary phone number
Email address
Complete home address
Once you've entered your basic information on the online application, you'll then choose from one of the three service-level plans: Credit Polish, Credit Remodel, or Clean Slate.
The next step will be to enter your payment information, which should be a credit or debit card. Finally, you'll need to electronically sign the Credit Saint agreement.
Pros & Cons
Pros:
Credit Saint has been successfully removing inaccurate information from credit reports for more than 15 years.
The company gets an A+ rating from the Better Business Bureau, the highest rating they issue.
You can choose between one of three plans that best suits your credit repair needs.
The monthly fee is one of the most affordable in the credit repair industry.
Credit Saint offers a 90-day, money-back warranty if you are not satisfied with the service.
Cons:
The upfront "First Work Fee" of $99–$195 is fairly high by industry standards.
Credit Saint is not available if you live in the following 9 states: South Carolina, Georgia, Kansas, Louisiana, Ohio, Oregon, Minnesota, Mississippi, Missouri.
Neither Credit Saint nor any other credit repair company can remove negative credit information from your credit report that represents legitimate delinquency or nonpayment on your part.
Should You Use Credit Saint?
Good credit opens the doors for lower interest rates on credit cards, mortgages, other types of loans as well as waive any utility set up fees.
If your credit report has several negative entries that you are certain are errors — and you've been unable to get them removed through your own efforts — the best strategy is to get professional help. If so, they are an excellent choice for the job.
You'll help your own cause if you can provide as much documentation as possible to prove the accounts aren't yours, or that they've already been paid in the past.
You should also be aware that they will not be able to remove negative information that's legitimately yours, nor do they claim they can.
Finally, while you are engaging the services of Credit Saint, be sure to make all debt payments on time, and continue the practice even after your credit report has been cleaned up. Credit repair services are not a substitute for maintaining a clean credit record. That part is completely up to you.
If you'd like more information, or you'd like to sign up for the service, visit the Credit Saint website.