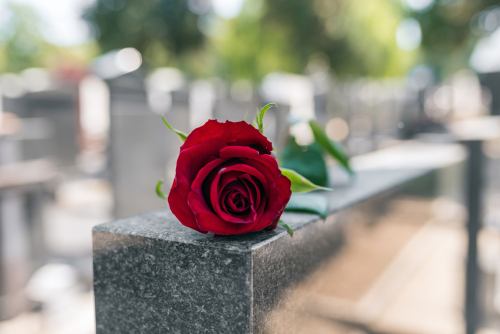 Is a company called DCM Services LLC cluttering up your mailbox and voicemail? It's probably because of a deceased loved one's debt.
DCM Services LLC is a debt collector that has been put on your trail because of a debt from someone close to you who has recently passed away.
Their job is to recover overdue payments that were left behind by your loved one in life.
In addition to their annoying collection tactics, they can have a terrible impact on your credit as well.
They will appear on your credit report for as long as seven years. And this entry can prevent you from qualifying for loans and credit cards.
To them, it doesn't matter that the debt wasn't yours. They are looking to get paid, and they will not give up until you pay what they were owed.
If you are looking for a way to stop the incessant phone calls and letters, you've come to the right place.
In this article, we will discuss who DCM Services LLC is and how to get rid of them for good.
About DCM Services LLC
Founded in 2006, DCM Services LLC is an average-sized debt collection firm headquartered in Minneapolis, MN.
They are also known as Deceased Case Management Services or Balogh Becker Ltd.
As their full name implies, they specifically collects the debts of those who have passed away.
They operate within the Minneapolis-St. Paul metropolitan area.
They report annual revenue of roughly $26 million and employ 180 people at their headquarters.
Does DCM Services LLC Have Any Complaints?
Given the controversial nature of their business model, it is no surprise that DCM Services LLC has had complaints filed against them over the years.
Currently, they have 62 complaints with the Consumer Financial Protection Bureau (CFPB). And they have 26 complaints with the Better Business Bureau (BBB).
There have also been four civil suits files against them.
Many people claim that they have attempted to collect debts that were already paid. Or that they've inaccurately reported debts to the credit bureaus.
Consumers also report issues with their customer service representatives.
If you have any problems with them, contact the CFPB and file a complaint. They can investigate the claim and put a stop to DCM Services LLC's abuse.
If you are overwhelmed by dealing with negative entries on your credit report,
we suggest you ask a professional credit repair company for help.
How to Deal with DCM Services LLC
Here are the three steps to follow to stop DCM Services LLC's collection efforts for good and get the collection off of your credit report:
Ask for Validation on the Debt
Collecting debts from someone who is deceased can be a tricky business. DCM Services LLC may have gotten some information wrong on their end.
To ensure that you aren't paying for the same debt twice, ask them for validation on the debt.
Under federal law, you have the right to ask a debt collector to prove that a debt is valid and that you are responsible for repaying it.
As long as you send a debt validation letter within 30 days of hearing from them, they must abide by your request.
Start by drafting a debt validation letter that is addressed to DCM Services LLC and lists various details identifying you and the debt.
After receiving your letter, they have 30 days to come up with documentation that definitively ties the debt to you or your loved one.
If they are unable to provide validation, the debt must be deleted, and collection efforts must cease.
Mail Your Debt Validation Letter to:
DCM Services, LLC
7601 Penn Ave. South A600
Minneapolis, MN 55423
Negotiate for a Lower Payment
So now you've received validation and DCM Services LLC has the correct information about the debt.
This means that you will need to settle up with them.
This step can be tricky seeing as the debt doesn't technically belong to you.
In cases like this, money is paid to a debt collector or a creditor from a person's estate. However, you may find that the debt totals more than is available out of the fortune left behind.
This is when you will want to negotiate with them to settle for a lower payment.
When your loved one died, the creditor that owned the debt assumed that they were never going to get paid for it.
DCM Services LLC offered to pay them pennies on the dollar for the debt. This ensured that the creditor wouldn't walk away empty-handed.
So, they do not need to earn back the entire balance in order to turn a profit.
They only need a portion of it, which gives you room to negotiate.
If you play your cards right, you might be able to get away with paying around 50% of the total balance.
Negotiate with DCM Services LLC and see if you can come to an agreement regarding payment.
If they agree to let you off at a lower price, have them send the full agreement on a letterhead as proof.
Finally, make your first payment to them. They may try to insist that you pay the full amount.
But remind them that you have an official letterhead that states the terms of the deal.
This should get them to back down.
Turn to a Credit Professional
Dealing with your own debt is difficult and confusing. And dealing with a deceased loved one's debt is doubly so.
If you would prefer to navigate these waters with a trained professional, it may be time to turn to a credit repair company.
Credit repair companies have seen it all. They know exactly how to deal with every type of debt situation – even one where the debt isn't technically yours.
They can take over all of the communication and negotiation so that you can focus on remembering your loved one and not stressing over their finances.
Conclusion
Losing a loved one is painful enough without DCM Services LLC getting into the mix.
If you want to put them behind you for good, follow the steps outlined above or work with a credit repair company.
Do you have tips on how to deal with DCM Services LLC? Let us know in the comments section below.