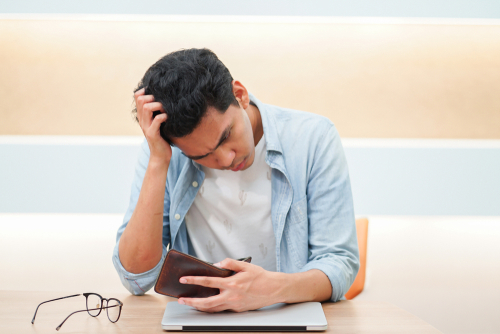 If you've been contacted by a company called Debt Recovery Solutions, it's probably due to an unpaid bill somewhere in your past.
When you fail to make payments on a bill, your creditor will offload the debt to a third-party company.
In this case, they gain control of the debt and will harass you until you pay up.
The worst part about being homed in on by a debt collector is the effect on your credit score.
They will open an account on your credit report to show that you have a history of failing to pay your bills.
This entry will remain on your record for as long as seven years – even if you pay them for the debt.
When it comes to Debt Recovery Solutions, it is important that you deal with the situation head-on.
If you ignore them in the hopes that they will go away, your situation will only worsen.
About Debt Recovery Solutions
Founded in 2002, Debt Recovery Solutions is a medium-sized debt collection agency that is headquartered in Syosset, NY.
They collect debts on behalf of a variety of commercial clients including:
financial institutions
utility providers
telecommunication companies
healthcare providers
They report annual revenue of over $2 million.
They have a headquarters staff of 18 employees to help process and recover accounts.
If you are overwhelmed by dealing with negative entries on your credit report,
we suggest you ask a professional credit repair company for help.
Does Debt Recovery Solutions Have Any Complaints?
Since its founding in 2002, Debt Recovery Solutions has accrued an extraordinary number of complaints from its customers.
They currently has 168 complaints with the Better Business Bureau (BBB) and 845 complaints with the Consumer Financial Protection Bureau (CFPB).
The main issues when it comes to them are their aggressive collection tactics, rude customer service representatives, and disregard for the rules laid out by the FDCPA.
The Fair Debt Collection Practices Act (FDCPA) was enacted in the seventies to protect consumers' rights against debt collectors like Debt Recovery Solutions.
It is important that you familiarize yourself with your rights under the FDCPA as soon as you begin hearing from a collector.
If you believe that they has committed FDCPA infractions against you, you can file a complaint as well.
You may also be entitled to damages payouts if you work with proper legal representation.
How to Deal with Debt Recovery Solutions
These are the three essential steps to take to remove Debt Recovery Solutions from your credit report.
Communicate Strictly in Writing
Debt collectors are known for saying one thing over the phone then turning around and doing the exact opposite.
Luckily, the FDCPA gives you the right to ask for all communication to be strictly in writing.
Communicating through writing can help you in a number of ways. First, it will stop Debt Recovery Solutions from clogging up your voicemail inbox.
Debt collectors like to call a million times a day to intimidate you and pressure you into paying up.
Enforcing your right to written communication will stop these calls and spare your inbox.
As we alluded to up top, it will also make negotiations with Debt Recovery Solutions much more legitimate.
With U.S. Mail, you will be able to hold onto every correspondence and refer back to them at any point.
If they claim they never said something, you can easily pull out the exact letter and prove them wrong.
Written communication is great for a number of reasons, but it will become especially handy later on when you need to strike a deal with them.
Request Debt Validation
Another FDCPA right that you should take advantage of is your right to request debt validation.
The debt collection industry is far from perfect. Companies are eager to offload debts, and debt collectors are eager to pick up what they see as easy profit.
All of this scrambling can cause mix-ups in information, which can lead to the wrong person paying off a bill.
To ensure that you are signing a check for someone else's debt, request that Debt Recovery Solutions send you validation on the debt.
This will help you ascertain whether they are working with inaccurate information.
Even if you know that the debt is yours, you should still ask for debt validation.
If Debt Recovery Solutions has any information wrong about your debt, you can file a dispute with the credit bureaus and get out of paying altogether.
To get started, write a debt validation letter to them. This is essentially an official request for them to provide you with proof that the debt is yours.
They are required to respond with all their documentation within 30 days.
If they are unable to provide proof of the debt, they must contact the credit reporting agencies and remove the collection from your record.
Strike a Deal with Debt Recovery Solutions
If Debt Recovery Solutions is able to validate your debt, then you'll have to try something different.
It's time to strike a deal with them to get them to delete the collection account from your credit report.
The most common type of debt collection settlement, pay-for-delete agreements are your next best bet when it comes to bouncing back after collections.
They are characterized by a debt collector agreeing to remove the collection entry from your credit report in exchange for payment on a debt.
Debt Recovery Solutions may be hesitant to make a pay-for-delete agreement, however.
This is because it would essentially be falsifying an official record.
Although it is not technically illegal, it is frowned upon, so you'll need to negotiate with them ahead of time.
Start by offering them 30% of the entire balance in exchange for a deletion. This will give you room to meet them in the middle.
It's important that they agree to fully delete the debt. If they simply change the account status to paid, this will still impact your credit score.
Once you find an amount that works for both of you, ask them to send the full agreement on official company letterhead.
This will serve as the written proof that a pay-for-delete agreement is in place.
Debt Recovery Solutions should remove the account within 30 days of receiving your first payment.
If they wait beyond that, remind them of the official written agreement to spur them along.
Ask For Help Dealing with Debt Recovery Solutions
Negotiating with debt collectors is tricky business. If you'd rather hand the task off to a professional, you can always hire a credit repair company.
A credit repair company specializes in identifying and removing damaging accounts from your credit report.
They work directly with Debt Recovery Solutions to reach a settlement that will satisfy both parties and, most importantly, repair your credit.
It's vitally important that you work with a credit repair company that can get results.
I recommend working with Lexington Law because of its outstanding track record and excellent customer service.
Do you have any expert knowledge about dealing with them? Leave your tips and tricks in the comments section below.