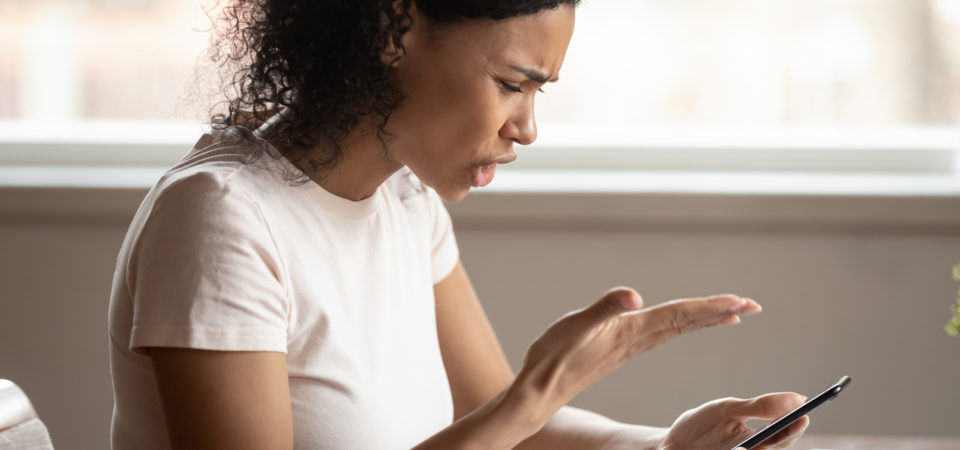 If you've recently received multiple phone calls or letters from Diversified Consultants, you may be wondering whether it's a scam or a legitimate company.
They are a bona fide debt collection service that is likely targeting you over an old bill that has not been paid.
Unfortunately, companies like Diversified Consultants will seek the money, no matter the current circumstances.
Dealing with collection companies and the credit reporting bureaus may be intimidating, but we're here to help. Just ignoring them isn't the best strategy.
While companies have to follow the statute of limitations (three years) to collect, they can inflict a lot of damage during that three-year period.
Fortunately, there are a few steps you can take in order to get them removed from your credit report.
What Is Diversified Consultants?
Diversified Consultants is a third-party debt collection agency, or debt buyer, based in the United States, specifically Jacksonville, Florida.
They do have two other branches located in offices in Louisville, Kentucky, and Tualatin, Oregon, all run by their CEO, Charlotte Zehnder.
You might also hear Diversified Consultants referred to as DCI Collect.
According to BBB.org they are not accredited and have accumulated 671 complaints against them within the past three years.
They are one of the largest debt collection agencies in the country, with over 1,000 employees and more than $60 million in revenue in 2019 alone.
How Does Diversified Consultants Work?
According to their website, they are a full-service debt collection agency that specializes in accounts receivable management for telecom companies and cable networks, like Comcast.
In layman's terms, when a company's attempts at debt collection have failed, they will often charge off the debt, selling it to an agency like Diversified Consultants, Inc. at a low cost.
The collection company then pursues payment from the debtor, usually by way of persistent phone calls and messages.
The agency may call you from several phone numbers or send letters until you make arrangements to settle the debt.
Who Does Diversified Consultants Collect For?
Diversified Consultants mainly collects for companies in the telecom industry. This most commonly includes cable, satellite, phone, internet, and utility accounts.
Some of the popular companies they purchase debts from include:
Sprint
Comcast
AT&T
Charter
T-Mobile
Dish Network
DIRECTV
How to Remove Diversified Consultants from Your Credit Report
Having debt assigned to you from Diversified Consultants doesn't just lead to annoying phone calls.
It can also deal a major blow to your credit score, which can be detrimental to your future financial goals.
Once collection companies open a collection account on your credit report as reported by the three major credit bureaus, Equifax, Experian, and Transunion, your score is drastically dropped.
Thankfully, getting Diversified Consultants removed from your credit score can be as easy as following the three steps below.
Effectively forcing them to stop calling you incessantly.
1. Demand Proof that the Debt Is Yours
Thanks to the Fair Debt Collection Practices Act (FDCPA), you are within your rights to ask an agency like Diversified Consultants to validate their claim that you owe a debt.
And since Diversified Consultants isn't the original creditor, there's a good chance they won't be able to track down adequate verification of your debt, even if it exists.
With a simple validation letter, you could get the debt removed completely from your credit report and put an end to Diversified Consultant's barrage of calls and messages.
This strategy is most likely to succeed if you send the letter within 30 days of the agency reaching out to you.
You must respond within 30 days of the first time they contact you. If you miss that window, you will probably have to move on to options two or three on the list.
2. Negotiate a Payment to Get the Collection Removed from Your Report
If the agency finds a way to verify your debt, or you're beyond the 30-day timeframe, your next best bet is to offer to make at least a partial payment.
Since Diversified Consultants bought your debt for pennies on the dollar to begin with, there's a good chance they'll be willing to negotiate with you.
I recommend starting your negotiations at around 50% of the total amount the agency is requesting.
Again, to ensure that your agreement is documented, you should complete this process via letters instead of over the phone.
After you submit a check for the amount agreed upon, you should give Diversified Consultants about 30 days to remove the collection from your credit report before following up with another letter.
3. Hire a Professional to Help Remove Diversified Consultants from Your Credit Report
Going back and forth with a collection agency can be a tedious and anxiety-inducing task.
If you want to avoid the hassle, you may want to leave it to the pros.
You can pay a company like Lexington Law Credit Repair to communicate with Diversified Consultants on your behalf.
These companies are expertly trained at getting collection agencies removed from your credit report.
Lexington Law can work quickly and efficiently on your behalf, unburdening you and furthermore, improving your credit score in a flash.
Whether debt has fraudulently been assigned to you or a cable bill slipped through the cracks, and you're looking to ensure it's settled properly, Lexington Law is worth your consideration.
You can learn more about the company on its website.
Whatever method you choose to remove Diversified Consultants from your credit report, there's no time like the present.
Diversified Consultants Contact Information
Here is a little more contact information about this debt collector:
Headquarter Address: 10550 Deerwood Park Blvd Suite #309, Jacksonville, Florida 32256
Mailing Address: PO Box 551268 Jacksonville, FL 32255
Phone Number: (800) 771-5361
Website: dcicollect.com
Dealing with Diversified Consultants
Diversified Consultants has received hundreds of complaints via the Better Business Bureau and the Consumer Financial Protection Bureau; however, the agency is quick to resolve all of its BBB.org complaints.
The most common complaints waged against Diversified Consultants have to do with:
the company calling the wrong number
making calls outside of business hours
failing to respond to disputes
With that in mind, it's important to educate yourself about the Fair Debt Collection Practices Act and to inform the agency that you know your rights.
That should stop the collection agency from harassing you over the phone. Along those lines, it's always smartest to deal with Diversified Consultants via mail.
Not only does communicating with letters stop the agency from pestering you with calls, but it also provides well-documented proof of whatever the agency agrees to regarding your debt.
For instance, say an agency representative agrees to a payment of 60% to remove the debt from your report.
If that agreement is made over the phone, there's no evidence of the agency's consent, so they may not uphold their end of the bargain.
However, a letter could clearly outline the terms of the agreement and hold the agency and you accountable.
As a general disclaimer, the information in this article is not meant to serve as legal advice. Please seek out a law firm if your situation warrants it.