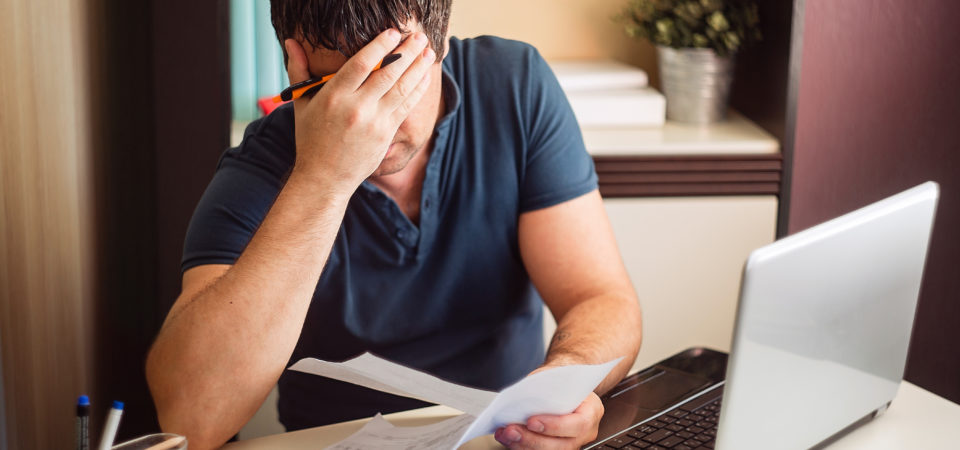 Has Dynamic Recovery Solutions, LLC made an appearance on your credit report, causing your score to drop?
Unfortunately, when there is an unpaid debt, as a result, it can eventually make its way to a collections agency.
This will result in repetitive phone calls, letters, in addition to decent-sized damage to your credit.
Once a collections account is reported to the three major credit reporting bureaus, Experian, Equifax, and Transunion.
It stays on your credit report for up to seven years, even if you pay the debt.
What Is Dynamic Recovery Solutions?
Wondering whether or not Dynamic Recovery Solutions is a scam?
While their relentless calls might lead you to question their legitimacy, in reality, the company is a bona fide debt collection agency in the US.
Smaller than many of its competitors, DRS is staffed by around 100 employees.
The agency, headquartered in Greenville, SC, was founded in 2008. In 2019 alone, it earned more than $10 million in revenue.
Along with the name Dynamic Recovery Solutions, the agency may appear on your credit report as Dynamic Recovery Services.
Dynamic is a late-stage debt collector for companies in the following industries:
Banking
Health care
Legal services
Real estate
Retail
Student loans
Telecommunications
Utilities
How Does Dynamic Recovery Solutions Work?
Dynamic Recovery Solutions is a debt collection agency that profits from unpaid consumer and commercial debts.
Debt collections agencies work on behalf of companies making collection calls on old debts, with others, purchasing debts from these companies at a minimal cost.
From there, they persistently call and mail letters to the debtor, furthermore, appearing on their credit report, until the account is settled.
If the agency is on your credit report, you either owe a debt or have been mistakenly identified as owing money.
Once DRS is on your credit report, it can stay there and continue to pull down your score for several years.
3 Ways to Remove Dynamic Recovery Solutions from Your Credit Report
If DRS is calling you about an unpaid bill, rather than ignore them, it's vital that you respond quickly and strategically.
Resolving some accounts with DRS may be as simple as submitting a debt validation letter, while more complicated situations might warrant professional help.
Regardless, here are the three best ways to get Dynamic Recovery Solutions Collection removed from your credit report.
1. Send Dynamic Recovery Solutions a Debt Validation Letter
Getting DRS removed from your credit report could just be a matter of disputing your debt.
As a United States citizen, you are guaranteed several consumer rights.
These rights are laid out by a few key federal laws including the Fair Debt Collection Practices Act (FDCPA) and the Telephone Consumer Protection Act.
Under these laws, a collections agency is required to present you with appropriate validation of the debt they claim you owe.
WHAT DRS CANNOT LEGALLY DO:
Contacting you at work or at a time you have told them is inconvenient
Calling before 8 a.m. or after 9 p.m. This includes phone calls to your landline (if you still have one) and your cell phone.
Using profane or abusive language
Calling you after you have told them to stop
Threaten wage garnishment
Misrepresenting themselves or information about the debt
Attempting to collect a debt passed the statute of limitations
Reporting false information about the debt
Contacting friends, family, or coworkers regarding your debt or disclosing personal information like your account number or social security number.
Calling after you have requested contact through U.S. Mail
If the situation warrants, please seek true legal counsel with a law firm.
Here are some basic legal steps you can take against Dynamic Recovery Solutions.
You can write the agency a basic debt validation letter to dispute their claim against you. This forces them to undergo a case review, finding documented evidence the debt exists and belongs to you.
I highly recommend you send your letter via Certified Mail, leaving a legal paper trail. Whatever you do, do NOT agree to anything over the phone with a debt collections agency.
In many cases, the agency doesn't actually have the documentation it needs to further pursue payment.
If that's the case, they'll have to remove the collections account from your credit report.
Whether you do in fact have an unpaid bill, or DRS's claim is based on faulty reporting, you should definitely submit a validation letter.
For this method to work, you should contact DRS within 30 days.
2. Negotiate a Partial Payment on Your Account
If it's too late to dispute DRS's claim or the agency was able to validate the debt you owe, get ready to negotiate with the debt collector.
By offering DRS a partial payment, as a result, you may be able to negotiate the removal of the collections account.
If you do attempt to negotiate with the collections agency, don't forget to get it in writing.
That way, whatever DRS agrees to is thoroughly documented and far more concrete than what's said over the phone.
When you and the agency come to a consensus, and payment is made, your credit score should improve, with the collections account removed.
If it's still present on your report 30 days after you make your payment, you should write a followup letter.
3. Hire a Credit Repair Company
The steps above can yield positive results, but not without some effort on your part.
If your credit situation is more complex than a missed phone bill or you simply don't want the hassle of dealing with a collections agency, a credit repair company is a perfect solution.
A company like Credit Saint can fight for you, bringing their expertise to the table to get DRS off your credit report, quick.
They can do everything from challenging negative marks upon your report to disputing the collection agency's claims and monitoring your credit.
If you're tired of getting phone calls and letters from a collections agency and you want to boost your credit score, try one of the methods above today.
Whether you choose a DIY approach or you prefer to bring in some professional help, you should be able to get Dynamic Recovery Solutions off your phone screen and your credit report.
Dynamic Recovery Solutions Contact Information
Here is their most recent contact information:
Phone number: (877) 821-1659
Address: 135 Interstate Blvd, Greenville, South Carolina 29615
Website: www.gotodrs.com
Dealing with Dynamic Recovery Solutions
We found out they are not accredited with the BBB but have been given a B rating based on customer reviews.
According to BBB.org's website, DRS has 302 customer complaints in 3 years.
As a company, they have also logged over 1,300 complaints with the Consumer Financial Protection Bureau or CFPB.
Their Better Business Bureau (BBB) profile is peppered with similar complaints.
A lot of consumers targeted by DRS cite issues with the following:
Faulty reporting
Failure to respond to validation requests
Inappropriately communicating
Improperly sharing private information
It's important to educate yourself on your rights under the Fair Debt Collection Practices Act.
Among several other protections, this Act prohibits collections agencies from calling you outside of 8 a.m. to 9 p.m., furthermore, it blocks them from contacting your employer about your debt.
It also allows you to strictly communicate with the debt collection agency by mail.
This is a crucial step to take. Not only does communication by mail eliminate the stress of the agency's constant calls, but it also documents all of your interactions.
This documentation can come in handy if you negotiate a payment with the agency, or they decide to take legal action against you in the future.
As a general disclaimer, the information in this article is not meant to substitute for legal advice.