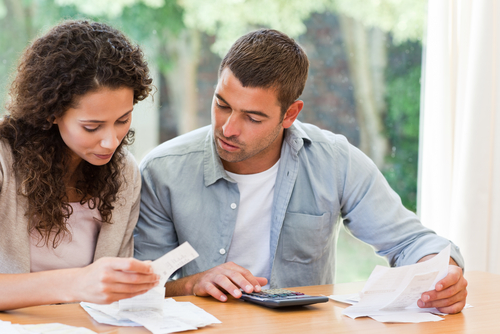 So you've started getting calls and letters from a company called First Financial Asset Management? It is probably because of an old debt that has come back to haunt you.
When you fail to make payments on debts or bills, the creditor will hire a company to help recover the lost payments from you.
In this case, they have been hired by the company that you owe a debt to. They will contact you to coerce payments in any way they can.
They are annoying, but it can also have a large impact on your credit health.
Collections accounts from debt collectors on your credit report will cause your score to drop as much as 100 points.
They can remain on your credit score for as long as seven years – unless you get them removed.
It's not easy to remove a debt collector's account from your credit report. But it can be done by being diligent and understanding your rights under federal law.
About First Financial Asset Management
First Financial Asset Management is a medium-sized debt collector that was founded in Georgia in 2010.
Their headquarters are in Peachtree Corners, GA with a staff of about 90 employees.
Across all of their locations, they have about 150 employees.
They also operate under the name Strategic Alliances, Inc. So don't be surprised if you hear them referred to as both.
Typically, they collect debts on behalf of health care providers or insurance companies. But they operate in other industries as well.
They offer services in legal recovery, deceased or probate accounts, and bankruptcy recovery.
Annually, First Financial Asset Management reports its revenue at around $12 million.
Get a Free Copy of Your Credit Report
How to Deal with First Financial Asset Management
You probably want to remove First Financial Asset Management from your credit report and stop their calls. If so, here are the four steps you will need to take.
Understand Your FDCPA Rights
Most people who work with First Financial Asset Management are unaware of the FDCPA and their rights under federal law.
You don't need to talk to a lawyer to understand your rights as a consumer. You just need to do a little bit of research.
Debt collectors must abide by a certain set of rules when they communicate with customers.
These rules are specified under the Fair Debt Collection Practices Act (FDCPA), which is federal legislation that was enacted in the seventies.
The FDCPA is meant to stop debt collectors from abusing, harassing, threatening, or deceiving their customers in order to collect payments.
Unfortunately, many debt collectors tend to skirt these rules under the assumption that their customers are unaware of their rights under the law.
That is why you should research and understand your rights under the FDCPA. Do this as soon as you start to hear from First Financial Asset Management.
According to the FDCPA, the debt collector is not allowed to:
Report inaccurate information regarding the debt
Try to acquire a debt past the statutes of limitations
Ignore a request for debt validation
Harass you or anyone else in regard to the debt
Use obscene or profane language
Threaten you with criminal charges
Misrepresent themselves when contacting you
If you have had any of the above problems when dealing with First Financial Asset Management, you should file a complaint with the CFPB or seek legal counsel.
You can earn up to $1,000 per FDCPA infraction if you work with proper representation.
Request Debt Validation
When a debt moves from a company to a debt collector, it is often a quick transition. This means that there is plenty of room for error.
Sometimes, a debt collector mixes up information about debts and attempts to collect the wrong amount.
They may even attempt to collect from someone who doesn't owe a debt.
This is why it is vitally important to request debt validation from First Financial Asset Management as soon as possible.
Debt validation allows you to know for sure that they have all the correct information about your debt.
It is a right that is granted to you under the FDCPA and prevents you from repaying a debt based on inaccurate information.
If they turn out to be reporting false information, you can file a dispute with the credit bureaus to have the account removed from your record.
This is how many people get out of paying debts on a technicality.
You may have heard that you should not ignore a debt collector, and the reason is that you will miss your opportunity to request debt validation from them.
The right to ask for validation is only guaranteed for the first 30 days after hearing from First Financial Asset Management.
If you ignore them, you will lose the right to certify that their information is accurate.
Work Out a Settlement
If First Financial Asset Management is able to validate your debt, you are responsible for repaying it.
However, just because you have to pay back the debt doesn't mean you can't get something out of it.
Use this as an opportunity to work out a settlement with First Financial Asset Management. Specifically, make a pay-for-delete agreement with them.
Many people will convince a debt collector to remove a collection account from their credit report in exchange for payment.
After all, it's a win-win situation for everyone. You get a damaging account removed from your official record, and First Financial Asset Management gets payment on the account.
You will likely need to negotiate with them all the same.
How to Negotiate a Pay-for-Delete with First Financial Asset Management
Start by offering them half of the total balance in exchange for the account to be removed. Work your way up until you reach an amount that they are comfortable with.
The next step is to get First Financial Asset Management to agree to the terms in writing.
Draft a contract that both parties can review and sign. Make sure that you do not pay them a cent until you get their signature on the contract.
After you have their word in writing, make your first payment on the debt.
This should set the deletion process in motion, and the collection account should be removed from your credit report within a month.
If you notice that First Financial Asset Management is still listed on your report after 30 days, contact them and remind them of the contract you signed.
This should get them to hustle and remove the entry.
Ask For Professional Credit Repair Help
If you are looking to clean up your credit history, the first place you should start is by removing any collections accounts from your credit report.
First Financial Asset Management may be one of several negative marks, so it's important to identify them and remove them as soon as you can.
Some people may not know what a negative mark looks like or may not be comfortable going up against a debt collector on their own.
In that case, it may benefit you to work with a credit repair company.
Credit repair companies are industry professionals that are skilled at negotiating deletions with debt collectors and boosting credit scores
They can take over the communications with First Financial Asset Management so that you don't have to worry about saying the wrong thing.
Some credit repair companies are better than others, so it's essential that you work with one that is right for you.
Check out our comparison list of popular credit repair companies so that you can choose the best one for your needs and budget.
Does First Financial Asset Management Have Any Complaints?
It shouldn't come as a surprise that they aren't popular among its customers.
In fact, they have racked up a few complaints and lawsuits over the years.
First Financial Asset Management currently sits with:
14 complaints with the Consumer Financial Protection Bureau (CFPB)
52 complaints with the Better Business Bureau (BBB)
they have also been involved in 6 cases of civil litigation
In most complaints, consumers allege that First Financial Asset Management violated their rights under the Fair Debt Collection Practices Act (FDCPA).
Do you have experience dealing with debt collectors? Leave your tips in the comments section below.