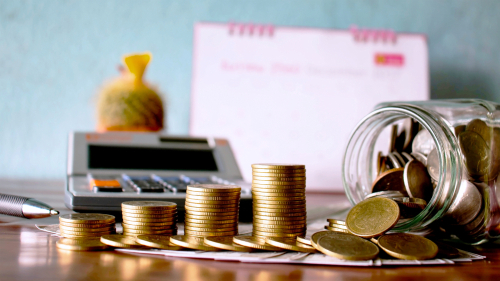 Has a collection account from General Service Bureau shown up on your credit report?
Or have you received a phone call or a letter from the company?
If so, you'll need to make it your mission to deal with whatever it is they're claiming you owe.
While it is possible the debt isn't legitimate the burden will be on you to prove your point.
What's more, they appear to provide collection services primarily for the healthcare field.
Because of the complicated nature of healthcare costs and health insurance reimbursements, the likelihood is high that the debt claim by General Service Bureau is completely legitimate.
Who is General Service Bureau?
Based in Omaha, Nebraska, and founded in 1946, General Service Bureau is one of the better-established collection agencies.
They describe themselves as "healthcare receivables specialists".
And while there may be a true accounts receivable function in the mix, they are a collection agency at heart.
If you've been searching for the company on the Internet and not having much success, it has nothing to do with any lack of web searching capability on your part.
The company has either merged with or partnered with EOS, which is short for EarlyOut Services.
Together, they function as EOS/GSB. If you want to find them on the web, the URL is https://eosgsb.com/.
Whatever its past history, it now appears they are concentrating on healthcare-related receivables and collection accounts.
The company is completely legitimate. The Better Business Bureau gives them a rating of "A+", which is the BBB's highest rating on a scale running from A+ to F.
The company has even been accredited by BBB since 1961. For this reason, a call, a letter, or an entry on your credit report from General Service Bureau shouldn't be ignored.
Get a Free Copy of Your Credit Report
How To Deal with General Service Bureau
Here are essential steps to take when trying to remove a collection from your credit report:
Continue Communication in Writing
If General Service Bureau contacts you by phone, keep the conversation brief.
Get as much information as you can from them but provide them with no information from you.
Be aware that collection agencies routinely record phone conversations, the contents of which can be used against you in a lawsuit.
By keeping your conversations brief, you'll avoid giving important information or making promises you can't keep.
You should also do your best to limit the number of phone calls with the company.
And, as a general rule, your first phone contact with General Service Bureau should be your last.
All communication should be in writing, sent by you using certified mail, return receipt requested.
That will enable you to build a file documenting your communications in case they bring a lawsuit against you.
Request to Validate the Debt
Start by requesting what's known as a debt validation letter.
The letter furnishes:
the name of the original creditor
original amount owed
date the debt was first incurred
day it went into collection
other information that connects you with the debt
General Service Bureau is required to furnish the letter to prove the legitimacy of the debt.
Once you receive that letter, match it up against information contained in your credit report or against previous medical payment records.
It may very well be a collection account for a bill you've already paid, or one that was covered by insurance.
If so, use your documentation to prove the point to General Service Bureau. You'll need to send them a letter, complete with copies of documentation proving your claim.
If The Debt Is Not Yours: Dispute
If General Service Bureau either fails to provide the debt verification letter, or comes back missing important information, you can dispute the debt.
Creditors need complete information tying debt to you to claim it's legally your responsibility. If they can't, they must delete the debt.
If General Service Bureau fails to provide a debt verification letter, or it comes back incomplete, and they still refuse to remove the claim and the collection account from your credit report, you can file a dispute with the three credit bureaus – Experian, Equifax, and TransUnion.
They'll have 30 days to investigate the dispute. If General Service Bureau is unable to provide full verification of the debt claimed, the credit bureaus will delete the collection account from your credit report.
However, that doesn't necessarily mean General Service Bureau will halt further collection activities.
If The Debt Is Yours: Negotiate a Settlement
This is an outcome you need to be fully prepared for, once again, because healthcare-related debts are so unpredictable.
If the debt verification letter provided by General Service Bureau is complete and ties the debt to you, you'll need to work out some type of settlement.
That will involve either paying the debt in full or making a partial payment in full settlement of the entire balance. Which you choose to pursue will depend largely on the size of the debt.
For example, on a small collection amount, like $100 or $200, the simplest strategy will be to just pay the debt and put it behind you. But if it's a large amount, and particularly if you don't have the money to pay it, you'll need to negotiate a reduced settlement.
HOW TO NEGOTIATE A SETTLEMENT
To do that, start by offering well below the full amount. Starting at 50% or less is recommended. For example, if the debt is $3,000, make your initial offer $1,200.
A back-and-forth process will follow, after which General Service Bureau may agree to settle the account for say, $2,000. If they do, that'll be a full $1,000 below the original amount of the debt.
But send no money, at least not yet.
Before you send any money to any collection agency, including General Service Bureau, be sure to get your full agreement in writing from the company.
That will include specific language spelling out that General Service Bureau is agreeing to accept $2,000 in full satisfaction of the $3,000 debt.
Further, the letter should state clearly that General Service Bureau will report the collection account as paid to all three credit bureaus.
There are two reasons for getting a letter before sending any money to any collection agency:
Collection agencies are notorious for accepting partial settlements, then insisting on your paying the full amount of the debt. A letter will prevent that "misunderstanding".
If General Service Bureau fails to report the updated information to the three credit bureaus, you can send a copy of the letter to each bureau, and they'll correct the information directly.
Hire a Professional
It is entirely possible that, despite your best efforts, General Service Bureau still won't cooperate with you. Or it may be that the amount of the debt is sufficiently large that you lack enough funds to even make a reasonable partial settlement.
If that's the case, the best strategy will be to engage the services of a good credit repair company.
Whether it's General Service Bureau or some other collection agency, credit repair services are in the business of dealing with the collection process, usually resolving the situation in your favor.
If you're having difficulty with General Service Bureau, or if you're uncomfortable with the negotiation process that's absolutely critical to the success of a reduced settlement, you should bring in a credit repair service to do the job for you.
Still, another situation where using a credit repair company makes abundant sense is when you have multiple collection accounts.
Not only is dealing with multiple collection agencies a time-consuming job, but it probably also means your credit has been severely impaired.
You'll need to get that corrected as soon as possible, and that's another specialization of credit repair services.
What General Service Bureau Can Legally Do
When it comes to healthcare-related collections, collection agencies will generally try to work out some sort of payment arrangement.
That may include either a partial payment in full satisfaction of the total obligation or a series of payments to satisfy the debt over time.
Lawsuits filed by collection agencies for healthcare concerns are fairly rare, but not unknown. Since the debts are often large, the likelihood of a lawsuit can be high, particularly if the consumer fails to cooperate with the collection agency.
If it reaches that point, the collection agency may bring a lawsuit against the consumer.
They'll be able to legally garnish the consumer's wages until the debt is paid if they are able to prove the debt is yours.
If you suspect General Service Bureau or any other collection agency may pursue legal action against you, we strongly recommend engaging the services of a credit law firm.
One of the best is Lexington Law. They can represent you in a legal action brought by General Service Bureau or prevent the case from going to court at all.
Your Rights When Dealing with General Service Bureau
Though it can often seem as if the deck is stacked against you when it comes to collection agencies – and to some degree, that's true – you do have rights as a consumer under federal law when it comes to dealing with collection agencies.
In fact, if the collection agency violates your federal rights, it's possible the debt they're attempting to collect could be legally invalidated.
Your rights are protected under the Fair Debt Collection Practices Act (FDCPA).
You can learn the practical applications of the regulations by reviewing the Debt Collection FAQs provided by the Federal Trade Commission (FTC).
It explains your rights in simple English. Sometimes just knowing your rights and reciting them will be enough to make them more agreeable.
Complaints Against General Service Bureau
There have been just 20 complaints filed against them through the BBB within the past three years, which is extremely low for a collection agency.
It may indicate the company is more equitable in dealing with debtors than many of its competitors.
This likely has much to do with the fact that most consumers they deal with are healthcare patients.
Since many of those patients maintain ongoing relations with the healthcare providers behind the debts, it's likely General Service Bureau treats them more kindly than is often the case with collection agencies.
We reviewed the complaints filed against the company, and while all have been answered, only four have been resolved.
That said, complaints include:
collection attempts for debts already paid
lack of confirmation of payment sent
mistaken identity
failure to provide adequate information
harassing phone calls
The Bottom Line
In this article, we've pointed out the various strategies in dealing with General Service Bureau.
Though you may want to try dealing with them directly, but if not, get help with a credit repair service.