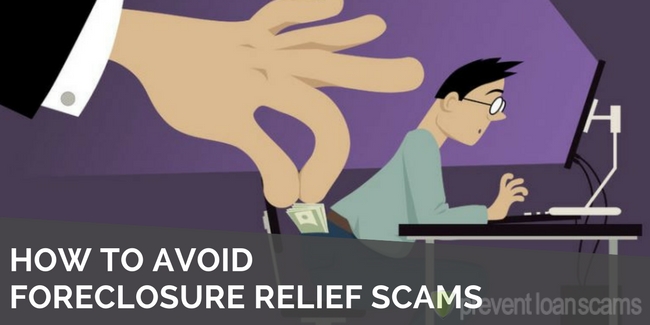 In this post, we'll outline the most common foreclosure relief scams that homeowners face when they are on the brink of losing their homes. We'll also provide tips to help homeowners avoid foreclosure relief scams.
All eyes are on the Federal Reserve, as they continue what looks to be an ongoing round of interest rate hikes in 2018. This has already led to an increase in mortgage rates.
For homeowners who are have fallen behind on their mortgages, this is not good news. For those who are facing foreclosure, the thought that their mortgage payments may increase due to a rate hike could be even more worrisome.
The thought of losing your home is likely one of the most frightening you'll ever have in your lifetime.
Feelings of failure for not being able to hold onto your piece of the American dream can be aggravated by the worries over what you can do to avoid losing your home.
During such a troublesome time, you're more vulnerable to just about anything that promises to help you get out of your rut. This includes offers from companies that say to you that they can help you keep your home.
Unfortunately, too many of these offers are simply foreclosure relief scams. They prey on people who are in horrible financial predicaments that have left them in the position of being about to lose their homes.
Key step to avoiding nightmare foreclosure scams
Our first stop in finding out about foreclosure relief scams was the Department of Housing and Urban Development's website. This should be your first stop, too.
The site provides a bounty of information that includes ways homeowners can empower themselves with knowledge to shield themselves from scammers.
HUD stresses that being able to immediately spot a scam is key to avoid being a victim of it.
Questions to ask yourself when you are suspicious of a foreclosure relief offer include:
Did anyone offer to help modify my mortgage, either directly or through advertising such as a flyer?
Did the offer entail a guaranteed loan modification?
These are just a few of the telltale signs noted by HUD that a scammer is about to run their game on you. Keep reading to learn how you avoid being their prey.
Pay us, and we'll take over from here
Some schemes are so outrageous that they become head-scratchers. This is especially the case with ruses in which the people pitching the fraud are able to convince homeowners to make their mortgage payment to them, instead of to the lender.
The fraudster may tell the homeowner that they will handle all the financial matters related to the delinquent loan, including mortgage payments.
Part of this may entail the fraudster giving the homeowner a new address to send their payments.
Credit.org warns homeowners to be skeptical of anyone representing themselves as a "foreclosure prevention expert" who asks to change the mortgage's payment address.
Instead, homeowners approached with this type of scheme should contact their mortgage company themselves to verify where the payments should be sent.
Furthermore, never stop making your mortgage payments to your lender in lieu of paying some other company. This is a recipe for a disaster.
Sign on the dotted line
Be extremely leery of anyone who says they can lower your monthly mortgage payment while also guaranteeing they can help you own your home free and clear of any debt.
These fraudulent offers come with a disturbing caveat. You will likely be duped into entering an agreement. That will lead to you signing over the deed to your home.
Unsuspecting homeowners are sometimes told by the scammer that that the deed must be turned over, but the transfer is just temporary.
Once the homeowner has signed on the dotted line, they've pretty much relinquished their home to the fraudster.
Best advice here is to not sign anything, unless you have had it independently reviewed by an attorney.
"I'm with your lender, and I'm here to help"
This is the standard line from scammers who prey on homeowners who are at their wit's end.
Often these people don't even know who your lender is, let alone be in a position to help you avoid a foreclosure.
These people are notorious for asking for personal financial information. That includes your banking account numbers, to get the process started. They particularly go after homeowners with offers to help them take advantage of loan modification programs.
Avoiding this scam is simple. Never give out personal financial information to anyone who calls. And don't pay a fee for housing counseling.
These scammers will also pretend to be with a government-approved agency. You can check them out with a Google search, or through HUD.
Keep in mind that there are several agencies staffed with trained counselors who may be able to help you avoid foreclosure – for free.
If you are approached with this type of offer, walk away. Also, get as much information as you can about that person and their company so you can report them.
At the end of this piece, you'll find links to the agencies that handle mortgage foreclosure scams.
Just call your lender
Being in foreclosure can cause you to lose hope that there is any chance that you can save your home. Not so fast with that negativity.
A call to your lender to explain your situation may be the most important step you can take to avoid foreclosure.
Lenders have the ability to restructure loans. For example, they can place the delinquent payment(s) at the end of the loan. They can also work out other payment arrangements.
The key here is to stay in touch with your lender. They don't want the expense of foreclosing on your property any more than you want to lose it.
Be proactive by reaching out to your lender as soon as you see financial woes affecting your ability to pay your mortgage.
Verify & seek help by using these resources
Visit the U.S. Housing and Urban Development Agency's website for information about its efforts to stop scams.
The Office of the Comptroller of Currency offers information on foreclosure relief scams on its website.
You can report mortgage fraud to the Inspector General for HUD by sending an email to [email protected]
If you need help repairing your credit, find the best companies to work with here.
If you need a housing counselor, visit HUD by clicking here.