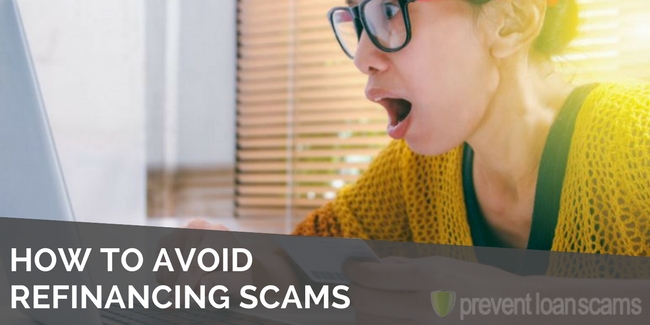 In this piece, we'll go over how refinancing helps homeowners. We'll also give you tips on how to avoid refinancing scams.
Due to recent events, it's becoming more and more important to arm yourself with tips and techniques to avoid refinancing scams.
The 2008 housing collapse will go down as one of the worst financial debacles in history.
From the disaster came a slew of financial woes for homeowners, including the loss of value in their homes.
Many found themselves with mortgages that were underwater. Being underwater means you owe more on your mortgage than your home is worth.
Those who find themselves with underwater mortgages see refinancing their mortgages (and loan modification) as the best options to be able to afford and not lose their homes. This was especially the case following the housing collapse and the subsequent Great Recession.
The financial crisis affected the ability of millions to be able to afford their homes. They turned to refinancing to save their homes.
Fraudsters saw these homeowners as golden opportunities, and set out to prey on them with carefully crafted refinancing scams. Although the housing market has improved since 2008, the predators have not slowed their efforts to scam unsuspecting homeowners with refinancing scams.
How To Avoid Refinancing Scams
Scammers wipe out your equity
Refinancing can provide homeowners with considerable financial relief. This includes restructuring the existing loan with a lower interest rate and term.
Some may refinance by taking out a new mortgage for more than they owe. They can use the difference to pay for college for their kids, or pay off outstanding debts.
Then there are those who refinance for a more attractive interest rate.
People who have variable-rate mortgages tend to seek fixed-rate mortgages when rates rise. This happens a lot with people who have adjustable-rate mortgages, commonly referred to as ARMs.
For these situations, there are scammers who have crafted a scheme to fit they pitch as being perfect to fit the homeowner's need.
For example, for the homeowner looking to refinance so they can cover their child's education, the "loan flipper" scammer may rear its head. They'll contact homeowners randomly until they strike gold.
Their scheme entails offering to refinance the mortgage at lower rates to help the owner free up cash. After the first refinancing, they'll offer up another one.
Unsuspecting homeowners end up incurring closing costs and other fees with each refinancing. Keep in mind that the scammer's fees will likely be sky high.
The refinance drains the equity from the home, and the scammer walks away with cold cash from their excessive fees.
In a nutshell, avoid doing refinancing transactions by simply contacting your lender, or bank, for a deal. Also, you may find community banks to be a great resource.
Fraudsters ride coattails of refinancing programs
The Home Affordable Refinance Program, or HARP, was introduced in 2009, and was aimed at helping borrowers with little or no equity, refinance into more affordable mortgages.
Since its introduction, the main enhancement to the program entailed the removal of the limit on the amount that homeowners could be underwater. That enhancement allowed for more homeowners to qualify for the loan.
With that change, many homeowners who were not eligible (potentially due to credit repair issues) will now qualify. That widened the preying field for scammers.
These people made for the perfect targets for scammers. Knowing their desperation, scammers would make offers that entailed ways to get around HARP's stipulations.
HARP makes for a classic example of how doing your homework is key to being a homeowner.
HARP's provisions include assistance for homeowners whose home values have decreased. It has many eligibility requirements, however.
Those requirements include the homeowner having a good payment history for at least the previous 12 months, with no late payments in the last six months.
Furthermore, homeowners with more than one 30-day late payment from six to 12 months ago, are not eligible.
Also, your loan must have closed on, or before, May 31, 2009. The last date to get a HARP refinance was December 31, 2018.
Arming yourself with information so you can recognize scams can keep your money out of the hands of scammers. In the case of HARP, homeowners who research the program are more likely to detect, and avoid scammers.
Bait-and-switch scams
Some have fancied bait-and-switch scams as being the oldest trick in the book.
Scammers have taken the schemes to a whole new level by masking themselves as scrupulous lenders.
Potential victims are baited with some too-good-to-be-true offers, such as an enticing interest rate and/or lower monthly payments.
The person making the offer seems to work tirelessly on structuring the loan, but at the last minute, chaos begins. The person surprises the homeowner with a new loan structure, complete with more expensive fees and costs.
Surprisingly, many people fall for the more expensive loan, found U.S. News & World Report. It did a story on the bait-and-switch scam.
In that story, the news organization noted that homeowners move forward with the amended offer because "they feel they're already too invested in the loan to back out."
Also, they may be fearful they won't be able to find financing for their dream home elsewhere. Meanwhile, the lender reaps a generous profit without having to do anything outright illegal, U.S. News found.
From the horse's mouth
We're not talking about the scammers, here. We're referring to the government agencies that field the thousands of complaints from homeowners who have been scammed.
This includes HUD and the U.S. Department of the Treasury.
Here are some of their tips to avoid refinancing scams:
Beware of individuals or companies that offer money-back guarantees.
Beware of anyone seeking to charge you in advance for mortgage modification services. In most cases, charging fees in advance of a mortgage modification is illegal.
Only your mortgage company has the discretion to grant a loan modification that could include a refinancing. Therefore, no third party can guarantee or pre-approve a Home Affordable Modification Program modification application.
Still want to go with a third party?
If that third party refinancing offer seems too good to turn down, seek out a housing counselor to review it. Government-approved housing counselors generally will advise you for free.
For more information, visit the website for the Official Guide to Government Information and Services.