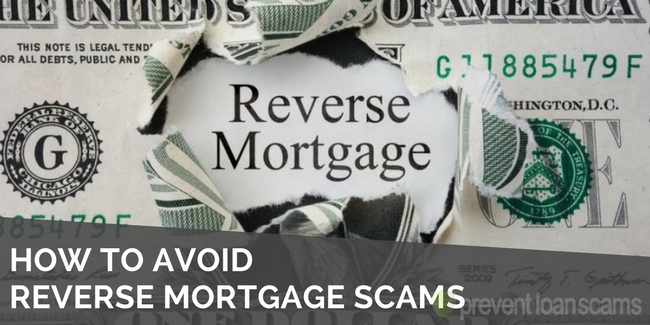 Has a company approached you offering a reverse mortgage opportunity? Before you decide, make sure you look for a few key warning signs. It may be a reverse mortgage scam.
A reverse mortgage can be a lifesaver for many older homeowners. Some people, having reached 62 years old, are on a fixed income.
Being able to get a portion of their home's equity in cash provides a sense of financial security. Sometimes, the only other income is retirement or Social Security.
However, there are unscrupulous people in the Real Estate and banking markets. Those people will find ways to cheat homeowners who need this financial assistance.
While reverse mortgages can be a good thing, they can also be a mechanism by which the homeowner loses out.
This is where scam artists come into play.
A reverse mortgage scam can lead to elderly homeowners becoming homeless in a matter of weeks.
Please continue reading to understand what a reverse mortgage is. It is important to know how companies may use them to scam homeowners. Find out how you can avoid a reverse mortgage scam.
How a Reverse Mortgage Works
For someone to obtain a reverse mortgage, the property must be his or her primary residence. The property should be owned fully by the applicant, or the individual should have a good amount of equity in the home.
Unlike the typical mortgage arrangement which sees mortgagors making monthly payments, this agreement makes funds available to the mortgagor.
This can be in the form of a line of credit, a lump sum, or monthly disbursements. The funds do not have to be repaid unless the homeowner dies, moves out, or sells the home.
Reverse Mortgage Scams, and How to Avoid Them
Some types of reverse mortgage fraud to look out for are those perpetuated by:
Vendors and contractors. Vendors and home contractors may try to take advantage when older clients are unable to pay for their services. They sometimes persuade them to take on reverse mortgages to pay the bill.
Financial advisers. When trying to get homeowners to agree to and sign off on a reverse mortgage proposal, the adviser may not fully explain the risks (similar to loan modification scams). Sometimes these individuals even downplay the risks to get applicants to sign.
Relatives and friends. Seniors are sometimes advised by those closest to them to take on these mortgages. These relatives and friends usually want this money to deal with their own expenses.
These are people in a position of trust who know exactly how vulnerable their patients are. They are often open to suggestion, so there is usually little trouble getting them to sign documents they have not read or even understand.
Flipping fraud is another example of this type of activity. This involves a situation where a realtor offers a home for a low price without revealing all of the problems with the property.
Lack of Legal Representation or Knowledge
Unfortunately, there doesn't need to be much pressure for a senior citizen to fall prey to these mortgage traps. Just being desperate for money can cause them to seek out these financial products after seeing an ad on the Internet or on television.
With little legal protection in cases of reverse mortgage fraud, seniors need to take steps such as:
Not signing over power of attorney to a friend or relative without understanding exactly what this involves. Someone can take out a reverse mortgage without your knowledge once they have the power of attorney, so get advice from a lawyer before taking this step.
If you are buying a home, get an inspection before making the purchase. Someone may trick you into buying a house that needs significant repairs. If you are unable to pay for these repairs, you may then feel the need to take on a reverse mortgage to finance the repairs that are needed.
If you plan to hire a contractor, work out all the terms of the project before signing a contract. Check your budget and make sure that you can afford the work. If you can't, you may be convinced to take out a reverse mortgage to pay the contractor for the work done.
You should only deal with licensed and reputable financial advisers. Some online research can tell you whether this person has amassed complaints or fraud charges. Avoid doing business with any financial adviser if you have difficulty finding information on them or the company they represent.
One of the disadvantages of reverse mortgage contracts is that they are usually complex. Learning as much as you can before taking this step can keep you from waking up one day to find out that you have lost your home and have no money.
As such, you need to get a lawyer or someone who understands mortgages, and in particular reverse mortgages to help you navigate the paperwork before signing.
Conclusion
The reverse mortgage has a lot of potential for elderly homeowners who are barely scraping by on Social Security or retirement payments.
Unfortunately, not every lender or mortgage specialist has the homeowner's best interest at heart. Some are in it for pure greed and will ultimately push the homeowner out of his or her home.
Homeowners should always make sure that they understand the legal repercussions for any decision they make before signing on the dotted line.
No one should ever sign legal documents without a good understanding of what they're signing. Request the assistance of a Real Estate Attorney in your area if you're considering a reverse mortgage.
Reporting Fraud
Reverse mortgage fraud is a crime and should always be reported to the proper authorities. Reporting the crime, even if you're embarrassed that it happened to you, is the only way to stop this from happening to other unsuspecting senior citizens. The authorities may even be able to help recover your losses.
Have you or someone you love been a victim of a reverse mortgage scam? Please share your story with us here in the comments section so that it is visible for other people who may be considering entering into a similar contract with a mortgage specialist. Your personal story could keep someone else from making a similar mistake.
Resources
http://www.nolo.com/legal-encyclopedia/reverse-mortgage-scams.html