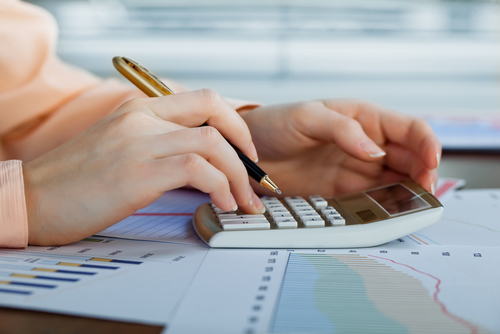 If you've been contacted by LCA Collections, they'll be attempting to collect a debt for unpaid medical services.
They specialize in collections for that industry, and your initial contact with them will likely be by phone.
If you do receive a call, don't ignore it. In the way LCA Collections does business, one or more phone calls are just the start of the process.
It doesn't mean that that the claim they say you owe is completely legitimate, but it also should never be dismissed.
The company is acting on financial records provided by a healthcare provider for a debt that the provider believes you owe.
You should be able to work out a satisfactory settlement with LCA Collections.
But you're going to need to go through the steps to make either outcome happen.
Who is LCA Collections?
To clear up any confusion, LCA Collections is the abbreviation for Lanier Collection Agency, which is the official name of the company.
Based in Savannah, Georgia, the company began operations in 1955 as a family-owned business.
And as the name implies, LCA Collections is a collection agency, though they refer to themselves as a "complete debt recovery and accounts receivable management service".
Like a growing number of collection agencies, LCA Collections specializes in collections for the medical community.
This includes collection activities for healthcare facilities, private practices, group practices, and regional medical services.
LCA Collections starts the collection practice when medical providers are unable to receive payment from consumers.
LCA Collections will then implement a 45- to 60-day window within which you'll receive two written notices and a preset number of phone calls from a consumer relationship staffer.
That staffer will work to either arrange full payment or an acceptable payment plan.
On completion of the 45- to 60-day window, any uncollected accounts are turned over to the company's full collection services.
LCA Collections is a completely legitimate medical collection agency. The Better Business Bureau gives them a rating of "B+", on a scale running from A+ to F.
Dealing With LCA Collections
Here are some essential steps to take when trying to remove a collection from your credit report:
Communicate In Writing
As noted above, LCA Collections general business strategy is to start the collection process with a series of phone calls.
It is during those phone calls that they'll apply the nice guy approach. That is, they'll handle the situation as a vendor looking to settle an unpaid account with a trusted customer.
But be careful of that nice guy approach. At this stage in the process, LCA Collections is working to get you to pay the entire balance they claim you owe.
They'll push for either immediate payments, or they'll work out a payment plan to pay the debt in monthly installments.
You may choose to agree to either payment method if you know you legitimately owe the debt. But the complication is if you don't really owe the debt, or if LCA Collections has already moved the account into collection status.
If either is the case, the account will appear on your credit report as a collection and lower your credit score.
REQUEST COMMUNICATION IN WRITING
Either way, be very careful with your phone conversations with LCA Collections. A better strategy will be to insist on communicating in writing after the first phone call.
Phone calls are rarely effective for consumers but are generally a big advantage for collection agencies. The agency will be attempting to get you to reveal information that will strengthen their claim.
They'll also be attempting to get you to make payment promises. The information they gather, and any payment promises you don't keep, will be recorded and can be used as evidence in court if LCA Collections chooses to pursue a legal solution.
If you keep the discussion in writing, you'll have detailed records of what LCA Collections says, as well as better control over the information you provide in your letters.
Those letters should be brief, provide no additional information, and only request information from LCA Collections.
All correspondence should also be sent by certified mail, return receipt requested. That will give you a track record of all communications with the company.
Get a Free Copy of Your Credit Report
Request Debt Validation
If you don't believe the debt is legitimately yours, or the account is already gone into collection, you'll need to begin a formal information-gathering strategy.
This will begin by requesting a debt validation letter, which LCA Collections is legally required to provide.
The letter furnishes the name of the original creditor, the original amount owed, the date the debt was first incurred, the day it went into collection, and other information that connects you with the debt.
The legitimacy of the debt will either stand or fall on the information contained in the debt verification letter.
Once you receive the letter, match the information it contains with your own records.
That will require going back to your encounter with the original healthcare provider.
If you never had any dealings with that provider, the debt may not be yours.
You may need to contact that provider directly to request documentation of the debt they claim you owe them.
In many cases, debt is the result of a clerical error or even mistaken identity.
The healthcare provider may have erroneously assigned the debt to your name, or from someone with a similar name.
The documentation you obtain from that provider will enable you to dispute the claim by LCA Collections.
If The Debt Is Yours: Negotiate a Settlement
Unfortunately, this may be the outcome. Medical debt tends to be particularly complicated.
Not only do bills often come from multiple healthcare providers – many of whom are unknown to you – but the health insurance reimbursement process is nothing less than confusing.
Because of the different forms of out-of-pocket expenses, including co-payments, deductibles, and co-insurance provisions, you may in fact owe money to a healthcare provider and be completely unaware of it.
If that's the case, you'll need to consider whether you want to pay the account in full or make a partial payment in full satisfaction of the debt owed.
If you don't have the money to fully pay the debt, you'll have no choice but to pursue a partial payment strategy.
Once LCA Collections moves beyond the 60-day nice guy window, they'll be less agreeable to a monthly payment option. You'll need to be prepared to negotiate a reduced settlement.
The negotiation process can be tense, and not everyone is emotionally prepared for the conflict it brings. If you don't feel you can negotiate a settlement on your own, this is another compelling reason to work with a credit repair service.
HOW TO NEGOTIATE A SETTLEMENT
But if you choose to do it yourself, start by making a lowball offer. Propose settling the full amount of the debt for some number less than 50% of the amount owed.
LCA Collections will likely disagree, and counteroffer with a higher number, but one that will be below the original amount owed. Continue negotiating back and forth until an agreeable number is reached.
Once it is, request LCA Collections provide a letter confirming your agreement. It must specifically state they're accepting $X in full satisfaction of the debt. It must also indicate LCA Collections will report the collection as paid to all three major credit bureaus.
Do not send any money until you receive this letter! As a collection agency, LCA Collections can accept a partial payment on a verbal agreement, but continue pursuing you for the full balance of the debt.
Understand, however, that paying off the collection account will not remove that account from your credit report. Though a paid collection account will be better for your credit score than an open one, the collection will remain on your credit report for up to seven years from the date the account went delinquent.
If The Debt Is Not Yours: Dispute The Debt
The easiest way to have a collection account removed from your credit report is if LCA Collections fails to supply you with a debt verification letter, or if the letter comes back with incomplete information.
You can then demand they remove the collection account from your credit report, based on federal law, and cease further collection efforts.
If they fail to remove the collections from your credit report, you can send a copy of the incomplete debt verification letter, or a letter from you explaining that said letter was never provided, to the three credit bureaus – Experian, Equifax, and TransUnion.
They're legally obligated to investigate your credit dispute within 30 days of receipt.
If LCA Collections fails to provide complete information, or any information at all to verify the debt, the credit bureaus will remove the collection account from your credit report.
Hire a Professional
If at any point during your dealing with LCA Collections, they seem to be uncooperative or even hostile, your best strategy will be to bring in professional help.
That should start with a credit repair service. They'll act as an intermediary between you and LCA Collections and almost certainly bring about a better solution than one you can arrange on your own.
And again, if LCA Collections threatens you with legal action – which they may do if the debt owed is several thousand dollars or more – that will be the sign it's time to get legal representation in the form of a credit law firm.
The bonus to getting professional help is that there's a greater chance the collection account will be removed from your credit report completely, even if you legitimately owe the debt.
Both credit repair companies and credit law firms know the law and know how to use it to get the collection agencies to do what they ordinarily wouldn't.
What LCA Collections Can Legally Do
You shouldn't live in mortal fear of a collection account becoming a lawsuit. But at the same time, the possibility cannot be ignored – especially if the collection agency is threatening legal action.
If LCA Collections is successful in pursuing a lawsuit against you, and they win a judgment, they'll be able to garnish your wages.
If you're concerned that they'll take legal action, you should engage the services of a credit law firm. An excellent choice is Lexington Law.
They specialize in credit cases and may be successful at keeping the case from ever going to court.
They'll then work to settle the account, and even have it removed from your credit report entirely.
Your Rights When Dealing with LCA Collections
Your rights are protected under the Fair Debt Collection Practices Act (FDCPA). You can learn those protections by reading the Debt Collection FAQs provided by the Federal Trade Commission (FTC).
It explains your rights in simple English. Sometimes just knowing your rights and reciting them will be enough to make them more agreeable.
Should a collection agency violate your rights under the law, it may be possible to have the debt dismissed.
But you'll need to know the law to make that happen and it may require the services of a credit law firm.
Complaints Against LCA Collections
LCA Collections has only 17 complaints filed against them through the Better Business Bureau within the past three years.
That's a very low number of complaints for a collection agency, but not uncommon with medical collection agencies.
In reviewing the 17 complaints filed, all were answered, but only two were resolved to the consumer's satisfaction.
Specific complaints include:
lack of proper debt validation
inaccurate billing
rude and harassing behavior
attempts to collect debts not actually owed
The Bottom Line
As collection agencies go, LCA Collections is one of the easier ones to deal with.
That's because they represent healthcare clients, who are mindful that debtors are often ongoing patients.B
ut that doesn't mean LCA Collections won't play hardball at some point in the process. If they do, get professional help.