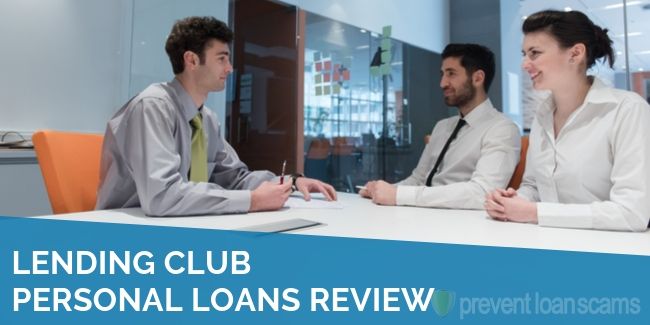 Lending Club offers some of the most competitive rates and best customer service currently seen in the online lending industry. This is because they come from a fairly storied pedigree. They were one of the original, founding companies in the online lending space.
The company has been in business for just over a decade. It truly came into its own as the internet exploded as a way to get everything done, from ordering your food to, well, getting a loan.
Lending Club also tries to reinvent how consumers shop for loans. They are trying to change how they deliver that credit and how they target new consumers. How do they do this? Let's take a look.
How it Works
Founded in 2007, Lending Club matches borrowers with lenders willing to fund their loans. These lenders, however, are not banks, credit unions, or Lending Club itself.
Instead, they work as the platform and the intermediary. It matches borrowers with individual investors.
This was an incredibly unique formula when it was first introduced in 2007. Now, it's a tried and true way to expand access to credit responsibly and allow investors to make money as well. The result, over the last decade, has been a company that has facilitated more than $50 billion in loans since its inception.
Great…What does that mean for me?
What it means is a much higher likelihood that you get your loan…if you have good credit. Each borrower is assigned a grade based upon algorithms from Lending Club.
These algorithms take a number of variables into account, including debt-to-income ratio, credit report and score and your current financial position. Borrowers can't see the grades — only investors can.
Investors can also set grade targets they're looking for. This may seem a bit cruel, but in reality, it allows investors to more accurately match what they're looking for. Then, it only shows you, the borrower, what you're looking at paying.
So I'll be paying a random person?
No — you'll always be working with and paying Lending Club. In fact, you may never see or hear from the investor or investors that have funded your loan. Lending Club serves as the complete intermediary.
What types of loans are there?
There are two main types of loans that Lending Club offers. First, they offer a standard personal loan.
These are fixed-rate, fully amortized loans that have no prepayment penalty and a defined payoff date. This allows you to plan your financial future, especially as your payment history is reported to credit bureaus.
The second type of loan offered is a debt consolidation loan. Lending Club will directly pay off up to 12 different creditors, allowing you to consolidate your debt into one easy-to-pay loan.
Application in both cases is easy — you can get an initial quote based on a soft pull of your credit and then apply in full if you're happy with the rate.
Requirements & Fees
Sounds pretty good, right? There are a few key requirements for Lending Club loans that make these loans so popular and, to be frank, a bit difficult to get.
Lending Club specifies that prospective borrowers should have a minimum credit score of at least 600 and a credit history of at least three years. Additionally, the debt-to-income ratio should not be over 40%. This means that if you're swimming in debt payments that make up more than 40% of what you bring in each month, Lending Club isn't for you.
There are some considerable fees to be aware of. First, Lending Club charges an origination fee of 1-6 percent. In the case of personal loans, this percentage is generally taken out of your loan proceeds, or the money that ends up in your bank account.
For consolidation loans, this amount is generally added into your account after it is dispersed — you may also have to pay for it up front. Your creditors will get full amounts, in other words. There is no prepayment fee and a late fee of either $15 or 15% of the payment, whichever is greater, after a 15-day grace period.
Lending Club Flexibility
Lending Club is one of the few companies that offers cosigning options. This is attractive for consumers who are close to qualifying but not quite. If you take advantage of a co-signing option, know that the debt-to-income ratio of the whole application must be less than 35%. Cosigning is also a serious obligation — both individuals are fully responsible for the amount to be repaid.
If you're having trouble paying, Lending Club offers a hardship plan that allows borrowers to make interest-only payments for three months, at no charge.
Lending Club is a great option for consumers looking for a personal loan or debt consolidation loan, and who have decent credit or have repaired their past bad credit. If you're cosigning with someone else, Lending Club is an excellent option.