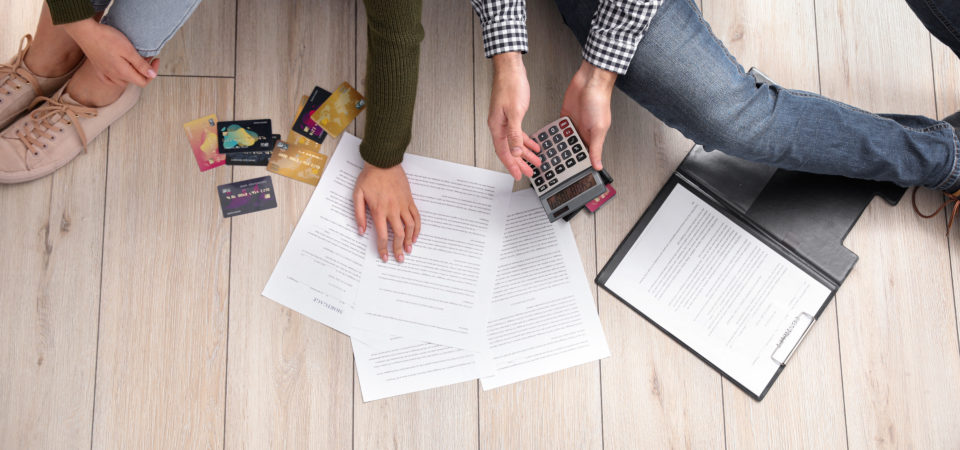 If you have forgotten to pay a bill, you may be dealing with a collection agency known as LJ Ross Associates.
Like most collection agencies, they are known for being aggressive and rude with people they are trying to collect debts from. They also may appear on your credit report, which can mean trouble for your credit score.
Having a collections account on your credit report can damage your score for up to seven years. Even if you pay off your debt, lenders can see the account on your credit report and make loan decisions based on it. This can make it harder to pursue financial goals, such as buying a house or a car.
Removing an LJ Ross entry from your credit report isn't always pleasant, but it will pay off in the long run. If you are interested in removing an LJ Ross entry from your credit report, be sure to check out our full article below.
What is LJ Ross Associates?
LJ Ross is a debt collection agency based out of Michigan, but they operate throughout the United States. They specialize in collecting debt for medical, education, government, utilities, and financial institutions. If you are being contacted by them, you likely have a debt in one or more of these industries.
Many people that are contacted by LJ Ross are concerned about the legitimacy of the company. While LJ Ross is a legitimate debt collector, that doesn't mean that people love working with them. They have a reputation for being unprofessional and aggressive with their customers, so be cautious when engaging with them.
Why is LJ Ross Contacting Me?
LJ Ross is attempting to collect a debt from you either on behalf of the original creditor or because the original creditor sold the debt to them.
When you neglect to pay a bill, the original creditor will move the bill to collections.
This is a serious step and does not happen immediately. You must neglect payment for several months before a creditor moves the debt to collections. A collection entry will affect your credit score and can be viewed negatively by potential lenders.
After moving a bill to collections, the original creditor may choose to either offload the collection process onto a third party or sell the debt for a small loss.
Either way, this means that a collection agency will be contacting you to attempt to collect payment on the debt. You can see which debt collector currently holds the account listed next to the entry on your credit report.
How to Remove LJ Ross Associates From Your Credit Report
Understand Your Rights
Many people don't know that there are laws in place that prevent harassment and abuse from collection agencies. Obviously, a collection agency will not inform you of this and assume that you are unaware, so it is up to you to educate yourself on your rights.
The Fair Debt Collection Practices Act (FDCPA) dictates how debt collection agencies must behave when engaging with consumers. The main purpose of this act is to prevent overt harassment by debt collectors. Here are some debt collecting tactics and behaviors that are prohibited by law:
Calling before 8 a.m. or after 9 p.m.
Calling you after you have requested them to stop
Calling you at your job
Attempting to collect a debt that is not yours
Threatening legal action that they cannot take
Using profane or abusive language
Lying about their identity
Contacting your family or friends about your debt
Be sure to let LJ Ross know that you are aware of your rights as outlined by the FDCPA. If they become angry, let them know that they are in violation of the FDCPA.
You can report LJ Ross to the Consumer Financial Protection Bureau (CFPB) if they harass you in any way.
Get Everything in Writing
One of the most important things when dealing with debt collectors is to get everything in writing.
Debt collectors are notorious for communicating over the phone to avoid making agreements in writing. It is also very difficult to file proof of FDCPA violations if they happen on a phone call. Make sure that all of your communications are in writing so that you can hold LJ Ross accountable for what they say and how they treat you.
When LJ Ross contacts you, tell them that in accordance with the FDCPA, you would like all future communication to be through US Mail. This is within your rights under FDCPA, and LJ Ross must comply. If they become refuse, you can file a complaint against them with the CFPB. This could result in a $1,000 reparation for you for each offense.
Verify That the Debt Belongs to You
It isn't uncommon for information to get lost in transition from the original creditor to LJ Ross. This means that the debt may not even belong to you. It is important to verify the debt belongs to you before you make any payments on it.
If you do not recognize the debt entry, be sure to dispute it with the three major credit bureaus: Experian, Equifax, and TransUnion. They are required to investigate within 30 days of your request.
You will also need to send a debt validation letter to LJ Ross so that they investigate the debt as well. The purpose of a debt validation letter is to confirm the name is associated with the debt and the date of the debt. There are several templates online that can help you create a proper debt validation letter, so don't worry if you do not know how to write one.
It is important that you send a debt validation letter immediately after your first contact with LJ Ross. You only have 30 days after their first attempt to contact you to send this letter. Otherwise, they may not respond.
The date of the debt is just as important as the name associated with the debt. Many states have laws regarding statute of limitations for debt collection. If a debt has passed this statute of limitation, it must be deleted, and the debt collector can no longer solicit payments from you. Be sure to check your state's laws and confirm that the debt isn't beyond the statute.
Make a Pay-to-Delete Agreement
If the debt turns out to be yours, your next step will be to make a pay-for-delete agreement.
A pay-for-delete agreement is exactly what it sounds like; you agree to make payments on the debt in exchange for LJ Ross to remove the entry from your credit report. Most people assume that they have to pay for the full amount with a pay-for-delete agreement, but that isn't always the case.
If the debt is old, LJ Ross may be willing to settle for less.
When you make the pay-for-delete agreement, be sure to get it stated clearly in writing. Debt collectors are known for making promises over the phone and then not following through on them. Keep LJ Ross accountable, and get the agreement in writing before submitting a payment.
After you make your first payment, check your credit report in 30 days. If the entry is still listed, contact LJ Ross and remind them of your agreement.
Obtain Legal Help if Needed
If this is all too much for you to handle on your own, we recommend seeking legal help. In most cases, collection agencies won't go the legal route for a small debt. But if you owe several thousand dollars, the likelihood is much greater.
If that happens, we recommend Lexington Law. They're one of the best-known credit law firms in the country. Often, just having a collection agency contacted by a credit law firm will be enough to get them to be more willing to negotiate.
Final Thoughts
Dealing with debt collectors is a pain, and having a collection account on your credit report can hurt your credit score. However, there are a series of steps that you can take to effectively deal with LJ Ross Associates and remove the entry from your credit report.
By following the steps above, you can get them off your back in no time.
Collections accounts are a learning experience. Make sure you are paying your bills on time and in full to avoid having to deal with debt collectors in the future. Be sure to check out some of our tips for financial wellness in some of our most popular articles.