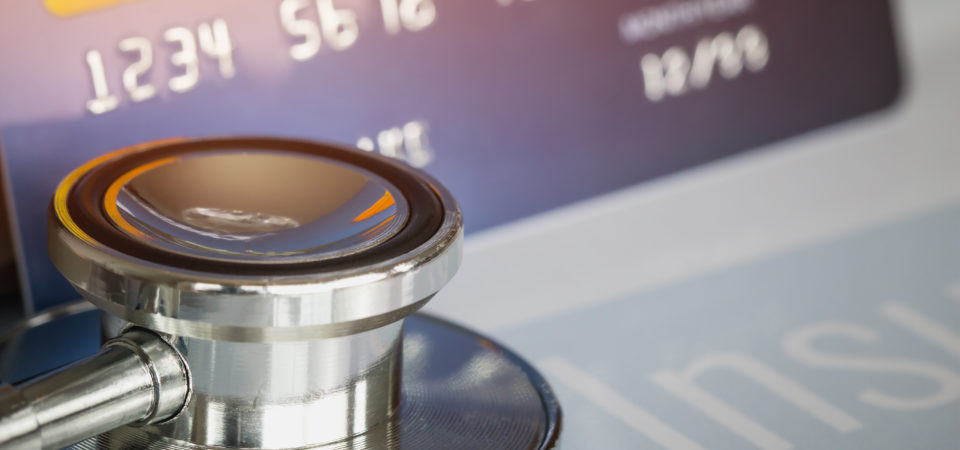 With the United States plunged into an economic crisis spurred by the Coronavirus pandemic, more and more Americans have been forced to choose between food and paying a medical bill, credit card payment, or even rent.
If your outstanding debt remains unpaid, then any negative items will be turned over to the three major credit reporting bureaus.
Once this exchange has happened, you are on the receiving end of harassing receive letters and phone calls from MediCredit Corp and are likely the subject of a debt collection agency.
This means that a MediCredit collection is now on your credit report and is impacting your credit score.
Having a collections account on your credit report can result in harassment from collections officials and a drop in your credit score significantly.
While this can be anxiety-inducing, there are a series of steps that you can take to deal with this debt collector and have the collection removed from your credit report.
If you are curious about how to deal with a MediCredit collection account, follow our how-to guide below.
What is MediCredit?
MediCredit Corporation, owned by The Outsource Group, is a St. Louis based collection agency that purchases debt from original creditors in order to turn a profit.
Specifically, MediCredit collects medical debts from hospitals, doctor's offices, and other healthcare providers.
So how does a collection agency make money? Collections agencies like MediCredit buy alleged debt for pennies on the dollar.
The original credit will cut their losses, and MediCredit will continue to pester you for the original amount to make money off of the difference.
MediCredit has been in business for 42 years and has an A+ rating from the Better Business Bureau (BBB.org), but the customer complaints are many.
The Consumer Financial Protection Bureau (CFPB) has well over 50 complaints with the company as well.
They have over 200 negative reviews from customers, none of which are factored into their BBB score. In fact, they are known as a particularly aggressive debt collector.
Why is MediCredit Contacting Me?
If you are getting letters and phone calls from MediCredit, it means that they are trying to collect a debt from you.
The original creditor, likely a hospital or medical provider, sold the debt to MediCredit.
Now that MediCredit owns the debt, they will and can demand payments on it.
It is worth noting that the BBB page for MediCredit claims that they don't actually purchase debt and are instead outsourced collectors.
This means that the original creditor still technically owns the debt, but MediCredit is hounding you on their behalf.
Why is that important? Well, it may cause the debt to end up on your credit score twice.
Debt collectors are a nuisance, but there are some limits to how and when they can contact you.
The Federal Trade Commission passed the Fair Debt Collection Practices Act (FDCPA) and the Fair Credit Reporting Act (FCRA) to protect people who owe debts from being continuously and unfairly harassed by debt collectors.
Know Your Rights Under Federal Law
Any collector who engages in the following behavior is in violation of the FDCPA:
Calling

before 8 a.m. or after 9 p.m. without your explicit permission
you at work without your explicit permission
any other time you have told them is inconvenient or after you have told them to stop
friends or family members and telling them you owe a debt

Lying about their identity or the amount owed
Threatening legal action that they can't or won't take (like suits through your state District Court)
Using abusive or obscene language or harassment of any kind
According to consumer reports, MediCredit has been called to court over 20 times for various FDCPA violations.
Be sure to keep track of your encounters with MediCredit and note if they have abused the FDCPA in any of the above ways.
Get a Free Copy of Your Credit Report
How to Remove MediCredit From Your Credit Report
Request Strictly Written Communication
First, explicitly request that all correspondence moving forward occur through the mail so that you have written proof of any promises or agreements.
We highly suggest sending everything via United States Certified Mail, leaving a timed paper trail. This is especially helpful as companies have a statute of limitations they must stay within.
Debt collectors are notorious for making false promises over the phone and then denying it after the fact.
When you have everything in writing, you can go back and refer to written documents as proof of agreements, preventing any future disputing. It makes it more difficult or impossible to lie around it when it's in writing.
Throughout your correspondence with MediCredit, be specific with your wording and make sure they leave nothing open to interpretation.
Debt collectors are sneaky, and you don't want them to have any wiggle room in your terms and conditions.
Submit a Debt Validation Letter
Many collections agencies have incomplete or inaccurate information when it comes to the debt purchased.
In fact, the debt might not even be yours at all. One in five Americans has inaccuracies on their credit report according to a 2012 Federal Trade Commission report, so it's important to confirm that the debt belongs to you before you make any payments on it.
HOW TO REQUEST DEBT VALIDATION
Do this by sending a debt validation letter that asks the collections agency to verify that the debt is yours.
You only have 30 days from the first contact to do this, so be sure not to put this step off.
You may not get a response from the collections agency if you wait beyond 30 days.
MediCredit is required to respond to your debt validation letter within 30 days. If they do not, you can file a dispute with the credit bureau to have the debt removed.
To verify the debt, you will have to submit a Section 609 A Form. The purpose of this form is to confirm the legal name associated with the debt as well as the date. There are plenty of templates online that can guide you through the process of completing this form.
The date of the delinquency is important because many states have laws surrounding when a collections agency is allowed to request debt repayments. These laws will vary by state, but it is typically limited to seven years. If the debt has passed this deadline, MediCredit is required by law to remove it immediately.
If the debt turns out to be invalid, you will need to send a dispute letter to MediCredit and the credit bureau. They are required to remove it by law. If this doesn't happen, you can always get a lawyer involved.
Negotiate your Payoff
If the debt turns out to be yours, you will need to negotiate repayment.
Make sure that you are dealing with MediCredit directly when it comes to negotiating a collection on your credit report.
If you go to the credit bureaus directly (Experian, Equifax, and Transunion), they will simply tell you that they do not have the authority to remove the collections account.
You can request that in order to receive a payoff, MediCredit must remove the debt from your credit report immediately. This is known as a pay-for-delete agreement. Begin by offering to pay half of what they are asking for and move forward from there.
After you send them the first payment, check your credit report in 30 days. If the account is still there, you need to confront MediCredit directly. Demand that they remove the entry immediately and submit proof of the agreement as well.
Again, this is where it becomes important to have your communications and agreements in writing. You will need to be able to submit written proof from them that they agreed to remove the entry from your credit report in exchange for an initial payment.
Otherwise, they may try to weasel their way out of it.
Seek Professional Help to Repair Your Credit Report
Now that you've dealt with MediCredit, you will need to get your credit score back on track.
This will likely involve hiring a professional credit repair company to help you.
You will want to hire someone that can repair your credit score with all three of the major credit bureaus: Experian, Equifax, and TransUnion.
They should also be able to give you a series of follow up actions to improve your score.
Make sure you do your homework on a credit repair company before you give anyone your money.
Some credit repair companies fail to follow through on their promises and turn out to be a scam.
MediCredit Contact Information
Here is a little more contact information for you:
Address: 111 Corporate Office Dr. Ste 200, Earth City, Missouri 63045-1506
Phone Number: (800) 888-2238
Website: http://medicreditcorp.com
Final Thoughts
Debt collectors are a nuisance. If you are being harassed by MediCredit, there are a series of steps that can help you get rid of them and get your credit back on track.
You don't have to settle for a collection account tanking your credit score.
By following the steps outlined above, you will be able to deal with MediCredit for good and repair your credit report.