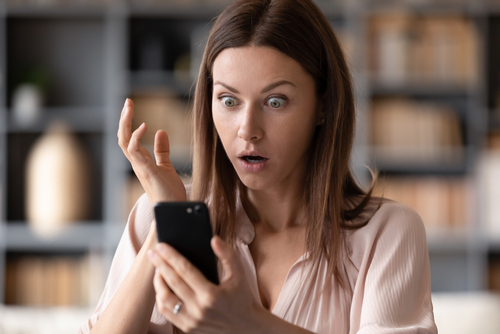 MiraMed Revenue Group is a debt collector that has been hired by your doctor's office to recover payments on your overdue bill.
Medical debt is among the most common kind of debt in the United States.
You may be struggling to make payments on an existing medical bill. If so, it's possible that you will be contacted by them.
They are persistent and will not stop contacting you until you give in and pay your bill.
What's worse than the persistent calls is their effect on your credit history.
First, they contact the three major credit bureaus and open a collections account on your record. Then, they can pester you for payment.
This entry can cause your score to drop as much as 100 points over the next seven years.
Even though MiraMed Revenue Group is bad for your credit score, you can prevent significant damage even after they've started contacting you.
You will need to remove their account from your credit report as soon as possible. And we will tell you how to do it here.
About MiraMed Revenue Group
MiraMed Revenue Group, which was originally founded in 2004, is an average-sized debt collection agency out of Lombard, IL but conduct business across the United States.
They have offices in Illinois, Michigan, and California with roughly 4,000 employees across all of their locations.
They offer payment recovery to clients primarily in the health care industry.
You may see MiraMed Revenue Group appear under a variety of names including:
M2 Revenue Group
Miravie Collection
MiraMed Collection Agency
If you are overwhelmed by dealing with negative entries on your credit report,
we suggest you ask a professional credit repair company for help.
How to Deal with MiraMed Revenue Group
These are the four steps you need to take in order to remove the collection from your credit report and begin rebuilding your credit history:
Ask for Written Communication
There are several rights that are afforded to you under the FDCPA. One of them is the ability to request written communication from a debt collector.
I highly suggest that you ask MiraMed Revenue Group to only communicate with you via U.S. Mail. You should request this as soon as you start hearing from them.
When you work with a debt collector over the phone, you have no proof of anything that they say.
Working with the collection agency through writing allows you to hold onto everything they send you and use it to back up your case.
You can request written communication from MiraMed Revenue Group through a letter or by asking them next time they call you.
If they give you any push back, tell them that they are in violation of the FDCPA and hang up.
Request Validation on the Debt
Another right that is afforded to you under the FDCPA is the ability to request debt validation from MiraMed Revenue Group.
Debt validation is highly important to the debt collection process. Many debt collectors mix up information about debts when they are acquiring it from a creditor.
This can lead to them attempting to collect incorrect amounts or from the wrong person entirely.
To make sure that you aren't footing the bill for someone else's debt, you should ask them to validate your debt as soon as you start hearing from them.
The FDCPA only gives you the right to request validation within 30 days of hearing from them, so act fast.
You will need to submit a formal request to investigate the debt in the form of a Section 609 letter.
Be sure to include your name and account number so that they can easily pull up your account.
MiraMed Revenue Group is required to respond to your debt validation request within 30 days of receiving your letter.
If they ignore your request, you can file a complaint with the CFPB.
If they are unable to verify your account, MiraMed Revenue Group will remove their entry from your account.
This is how many people can get out of paying a debt on a technicality.
Make a Pay-For-Delete Agreement
If MiraMed Revenue Group is able to provide proof that the account is yours, it is time to make a pay-for-delete agreement with them.
Pay-for-delete agreements are standard fare in the world of debt collection.
People are eager to get rid of the entry on their credit report, and MiraMed Revenue Group wants payment on the account.
Despite the straightforward motivations, pay-for-deletes can be hard to negotiate.
Debt collectors don't like removing accounts because it is generally frowned upon.
However, you may be able to get them to remove it anyway if you are convincing enough.
You should start by offering them a portion of the overall debt and work your way up from there.
Make sure that, no matter how much you agree to pay, they agree to completely delete the account from your record.
Going back to our first step, it is important that you get the deal with them in writing.
If you don't, you will have nothing to prove your side of the story if they decide not to delete the account.
Removing a collections account won't happen overnight. It usually takes about a month to remove it.
Monitor your credit report after making your first payment to ensure that MiraMed Revenue Group stays true to their word.
If they still haven't removed the account after a month, remind them of the signed contract.
Work with a Credit Professional
Not everyone is skilled at negotiating. If dealing with MiraMed Revenue Group isn't your strong suit, you can always hire a credit professional to do it for you.
Credit repair professionals are industry experts in debt collection, mending credit histories, and boosting your overall score.
They will identify and negotiate deletions for various negative accounts on your credit report.
While credit professionals are excellent resources, there are some companies that are not worth the money.
We have amassed a list of the top credit repair companies so that you can know which are worth it.
Does MiraMed Revenue Group Have Any Complaints?
MiraMed Revenue Group, like most collection agencies, is not well-liked among their customers.
In fact, they have had a lot of bad press surrounding their collection tactics over the years.
Since they were founded, they have had about 25 complaints filed with the Better Business Bureau (BBB) and about 90 complaints filed with the Consumer Financial Protection Bureau (CFPB).
Additionally, they have had at least 14 civil cases brought against them.
Customers claim that MiraMed Revenue Group committed several violations of the Fair Debt Collection Practices Aft (FDCPA) while trying to recover payments from them.
This includes using obscene language, threatening legal action or criminal charges, failing to validate debts, and calling at inappropriate times.
You should familiarize yourself with the FDCPA when you are dealing with a collection agency.
If you believe that they have violated your rights under federal law, you can file a complaint against them as well.
Conclusion
MiraMed Revenue Group is a stain on your credit report, so it's important to deal with their entry as soon as you can.
Removing it will improve your credit score and put money back in your pocket in the form of interest rates.
Do you have any tried-and-true tricks for dealing with companies like MiraMed Revenue Group? Leave them in the comments section below.