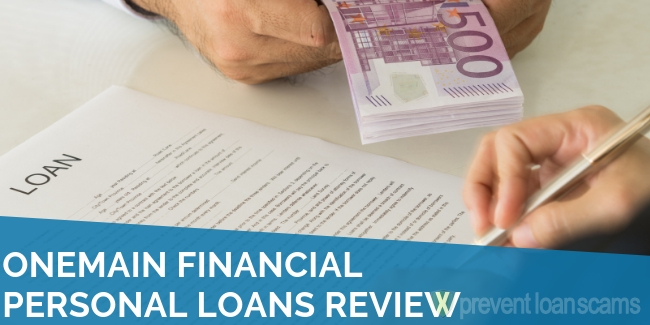 OneMain Financial Personal loans can help you in a variety of ways, with anything from consolidating debt, to paying for a vacation, to an unplanned trip to visit family or by providing some cash to fix your car.
OneMain Financial (OMF) offers a number of different personal loan products.
They can provide consumers with the flexibility and cash necessary for expected and unexpected expenses.
About OneMain Financial personal loans
Personal loans can carry high-interest rates and you should be prepared for a long-term repayment commitment. Personal loans aren't quick fixes.
However, with defined terms, payments, and credit bureau reporting, personal loans are a great way to get the money you need.
Some favorable areas of OneMain personal loans:
Closed-end: This means the money you get at the outset is what you get. If you want more, you'll have to refinance and borrow anew. This is especially helpful for people who have some difficulty repaying loans.
Ability-to-repay calculations: Personal loans offered by OMF, and any personal loan worth its salt, will feature some ability-to-repay requirements built in. This means that the lender will take the time to understand your financial situation and see if a personal loan is actually a good fit for you.
Defined payment plan: OMF offers personal loans with a defined payoff date. Going along with the closed-end portion of the pros, a defined payment plan means you can count on the amount of money you'll have to pay each month, meaning you can plan.
Credit bureau reporting: Whether you've got damaged credit or a stellar history, you can always use more information for the credit bureaus. Personal loans are reported to the bureaus.
Some negatives on OMF personal loans:
Expensive: Depending on your credit, the interest rate for personal loans from OMF can be anywhere from 18% to 35.99% (as of 3/23/21). This can be quite pricey, but can be lower than a credit card.
Pushy products: If you visit a brick and mortar location, they may try to talk you into some products you may or may not need, like asset protection.
How do I get an OneMain personal loan?
The OneMain Financial website is a great place to start. When you visit, the terms, rates, and loan sizes are right up front for the visitor to see.
Better still, you can apply right there online. You can visit a store if you'd like to finish up the paperwork in person.
When you visit the site or the store, ensure that you have all of your information. That will include address, Social Security number, and income info.
You should also prepare to supply any information about your co-applicant if you'll be applying with someone else. OMF will run a credit check and will see your score.
They will notify you if they have approved your loan and for how much.
Who are OneMain personal loans a good fit for?
OMF personal loans aren't right for everyone. If you have damaged credit, generally a score below 650, an OMF personal loan could be right for your situation (similar to NetCredit).
OMF personal loans carry interest rates that make them a bad buy for consumers who have higher credit scores. Those people will be able to save a lot of money on fees and interest by using a bank loan or a similar product.
If you are looking for a storefront to go to, OMF could be right for you as well. OMF stores resemble banks or credit unions. They have staff that are knowledgeable.
Most importantly, if you need money fast and do not want to go to a payday or title lender that often offers exorbitantly high interest rates, OMF might be right for you.
Loans generally range from $1,500 to $20,000 with typical repayment times between two and five years. There are no prepayment penalties and you can secure your loan with your automobile or home for a better interest rate.
Learn More: Read our review of all the Best Personal Loans for Bad Credit
What should you know about optional products?
All lenders, including OMF, must tell you about all the charges and fees they are placing on your loan. Many borrowers who don't know better, however, may be led to believe that they need optional products in order to get their loans.
These include credit protection, credit life insurance and collateral protection. It's important to note that these are optional products. Companies cannot sell them in such a way that makes them required.
These products do make sense for some people. For example, if you take out a loan with OMF and have a high-risk job, like an oil rig operator, a credit life insurance product may make sense. This product pays off your loan if you pass away or become disabled.
The Deal Changes
There is another important note about OneMain Financial personal loans. The rate and loan size can change from online application to store visit.
This is because you begin your application on the OMF website. However, you complete it in the store, after the staff runs a full credit check. They develop an ability-to-repay model.
Across a number of review sites, people ding OMF for this practice. In reality, consumers need to understand that when applying for a loan online that requires in-store follow-up, there will almost always be a change. That change can occur in rate, term and even loan size.
OneMain Financial is an excellent option for a loan if you have damaged credit. Applications take place online. If you are willing to pay the higher interest rates, OMF can be a great option for quick, safe cash.
Reporting your payment history to credit bureaus means that your on-time payments make a positive impact on your financial standing. So much so, in fact, that if you continue to make on-time payments, you could improve your credit score to the point that you can become eligible for other, lower interest products.
Still, if you are prepared for the higher interest rates, OMF offers loans that are transparent, well-backed and easy to repay.