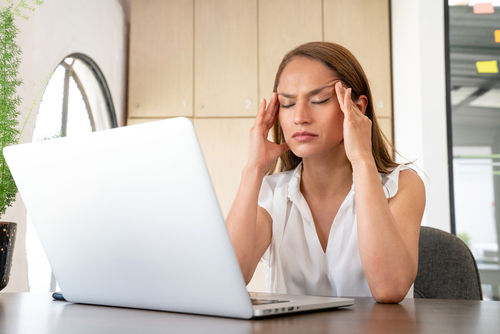 If you have left a hospital or ER bill unpaid or missed several payments, the hospital will move your debt to collections. This means you will begin to hear from a debt collector like Paragon Revenue Group.
They are a third-party debt collector that works exclusively with doctors and healthcare providers to recover unpaid accounts.
They are tenacious in their efforts and can have a drastic effect on your finances and credit health.
If you're looking for ways to deal with Paragon Revenue Group, you've come to the right place.
We have put together a succinct guide to understand who they are and how to handle their collection efforts.
What is Paragon Revenue Group?
Originally founded in 1986, Paragon Revenue Group is a third-party debt collector headquartered in Concord, NC.
They focus primarily on collecting debt on behalf of companies in the healthcare industry.
They also utilize an alternate business name of Jon Barry & Associates, Inc.
So don't be surprised if you see this name on your credit report as well.
They employ an estimated 110 people, and their annual revenue is roughly $10.5 million.
If you are overwhelmed by dealing with negative entries on your credit report,
we suggest you ask a professional credit repair company for help.
Does Paragon Revenue Group Have Any Complaints?
Like most debt collectors, Paragon Revenue Group has had complaints filed against them with various business and consumer protection bureaus.
Currently, they have 90 complaints filed against them with the Better Business Bureau (BBB).
And 23 complaints filed with the Consumer Financial Protection Bureau (CFPB).
They were also involved as the defendant in at least five cases of a civil suit.
Many of these complaints cite issues with the Fair Debt Collection Practices Act (FDCPA) and the Fair Credit Reporting Act (FCRA).
You should read up on your rights under these laws to make sure that they aren't abusing your consumer rights.
If they are, you should consider filing a complaint as well.
How to Deal with Paragon Revenue Group
These are the three basic steps to take to manage Paragon Revenue Group's advances and repair your credit along the way.
Ask for a Goodwill Deletion
The past year has been difficult for families all around the world. And it has specifically impacted peoples' finances.
If you run into significant money troubles that impacted your ability to pay bills, you might be able to get Paragon Revenue Group to agree to a goodwill deletion.
Goodwill removals are reserved for cases where a debt collector believes that a customer is entitled to some forgiveness.
For example, a debt collector may grant a goodwill removal if this is a customer's first debt to move to collections.
And if it was repaid to the collector quickly and without hassle.
They may also agree to a goodwill deletion if you had a significant life event, such as a layoff or medical emergency, that impacted your ability to make payments.
If this sounds like your situation, you should move forward with asking for a goodwill deletion.
Write a letter to Paragon Revenue Group that explicitly outlines the circumstances around your debt and provide documentation that backs up your claims.
If they accept your request, they will contact the bureaus and remove the account.
It is worth noting that debt collectors will usually only grant deletions on accounts that are paid in full.
If you have a lingering balance, they will likely decline your request for a goodwill deletion.
Send a Debt Validation Letter
If asking for a goodwill deletion is not the best move for you, you should instead ask Paragon Revenue Group for validation on the debt.
Debt validation is a right that is guaranteed to you under the Fair Debt Collection Practices Act (FDCPA).
It is a way for you to determine if they are reporting false information about your debt to credit bureaus.
Even if you believe that they are reporting the right information, you should still take advantage of your right to debt validation.
It can reveal errors that you weren't even aware of and get you out of paying the debt altogether.
To request debt validation from Paragon Revenue Group, you will need to write a debt validation letter.
Most people don't know how to write these types of letters.
Luckily, there are plenty of templates that you can use to get started.
After you've written your letter, you need to send it to them within 30 days of hearing from them for the first time.
If you wait beyond this, you may miss your opportunity to receive validation.
They are required to respond to your request within 30 days of receiving your letter.
This should come in the form of several documents that provide evidence of your owing the debt.
Go through the documents you receive from Paragon Revenue Group and compare them to your own information on your debt.
If you find that there are inconsistencies, you should report this to the major credit bureaus.
The bureaus will investigate your claim and remove the account if they agree that there is inaccurate reporting.
This will mean that you no longer owe the debt. And you'll hopefully cease to hear from them entirely.
Negotiate a Settlement with Paragon Revenue Group
Getting out of paying a debt through debt validation sounds too good to be true, and many times it is.
If Paragon Revenue Group can provide validation, your next step is to negotiate a resolution with them.
A pay-for-delete agreement is the most common type of settlement that consumers make with debt collectors.
This is when a debt collector agrees to stop reporting the debt to credit bureaus in exchange for payment on the debt.
To get started with negotiations, you should offer to pay Paragon Revenue Group around half of what you owe in exchange for them to remove the collection account from your credit report.
It is pretty unlikely that they will agree to this initial offer, which is ok.
Work with them to come to a compromise that satisfies their need for payment and your need to rebuild your credit.
Once a compromise is reached, ask Paragon Revenue Group to send a full written agreement on official letterhead.
This will give you tangible proof that you can hold onto in case things go sideways.
Paragon Revenue Group will remove their collection account from your credit report within about 30 days of receiving your first payment on the debt.
Make sure to monitor your credit report to ensure that they follow through.
Conclusion
Removing Paragon Revenue Group from your credit report is often easier said than done.
They can be dogged in their determination to get you to pay your entire bill without offering anything in return.
If you're having trouble negotiating with them, I recommend working with a credit repair specialist.
Credit repair specialists can help you in several ways. They can take over direct communication with a debt collector and negotiate settlements that benefit you.
Do you have any tips on dealing with Paragon Revenue Group? Leave us a comment below to help us hone our recommendations.