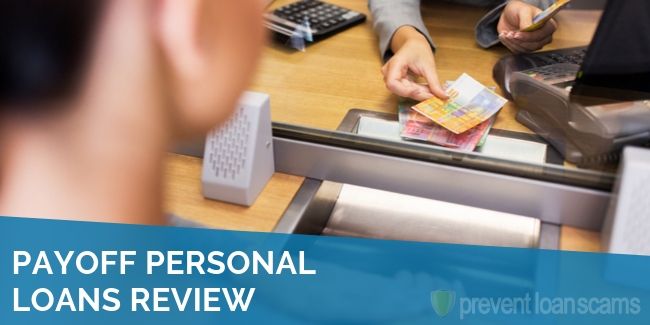 The name of this company lets on a lot of what's great about it. If you're looking to get a handle on a number of different loans spread across a number of different creditors, Payoff is a great option to help you get them all wrangled.
Plus, the ongoing support and financial guidance makes Payoff a solid option for consumers who may not have the best credit score on the planet.
The company slogan is "Happy Money." It may sound odd for a financial institution, but the feeling is a positive one nonetheless.
Payoff's philosophy is to change how you think about money and turn it into a positive experience as opposed to a stressful one. They do this by offering consumers a clear roadmap on their debt. They also provide financial tools and services to help them climb out of the debt hole and improve their credit.
Payoff is also not a financial institution in its own right. Instead, it operates as a peer-to-peer lender (similar to some loans offered through PersonalLoans.com). But instead of pairing you with another individual, the company pairs you with a bank or financial institution that wants to back your loan.
Cool…but are the loans good (How are the terms)?
Yes! As of 3/12/21, average APRs are between 5.99 and 24.99% and the minimum credit score is 640. This means that consumers who have damaged credit will find a product that is right for them.
Loan terms are generally between two and five years. Amounts range from $5,000 – $40,000. The minimum APR for loan amounts above $15,000 is 6.99% APR. This is not a small dollar lender.
If you are looking for less than $5,000, you may want to consider another company. You can get a free FICO score when you apply and origination fees range from 0-5% (similar to Lending Club).
A debt-to-income ratio of about 50% is required, along with a minimum income of $40,000. You can see that Payoff goes out of their way to be available to consumers that may not be attractive to other financial institutions.
Payoff also notes that their average loan size is about $18,000. Payoff only works with borrowers who are looking to get fixed-rate loans to consolidate their debt. It will not however, make payments directly to your creditors. You are not able to cosign a loan with another person.
Payoff offers a number of flexibility options for payments. That includes a plan for catching up on missed payments. The company does not charge late fees. They allow you to defer or skip a payment if necessary. Payoff will also allow you to change your payment date at any time.
Customer Service is the Differentiator
Each borrower gets a member advocate to guide them through the application and repayment process. That should be a big signal that Payoff is a bit different, too. They view their customers as Members of their overall company, not just numbers on a spreadsheet.
Member advocates' entire job is to ensure that borrowers make payments on time. They help to ensure that borrowers succeed with their loan.
They will assist with creating budgets, finding other repayment plan options and advising on purchases. This is especially apparent in the loan origination and application processes.
Applying and Funding
Payoff's application process is similar in many ways to other lenders. They'll offer you a quote based on a soft pull of your credit and the amount of money you need to consolidate your loan.
If you are pleased with the quote, you can continue to the application with a hard pull of your credit and more robustly filling out pertinent information.
Another big difference is that Payoff may contact you to offer you a loan that is smaller than what you applied for. The idea is to get you out of debt. If you're better off continuing to pay a credit card as opposed to consolidating it into a loan with Payoff, they should let you know after reviewing your entire financial picture.
Once approved, you'll get money in your account in a few short days. One of the differences, however, is that Payoff will not pay your creditors directly.
This is an interesting take on a debt consolidation loan. The idea is to have you make those payments yourself, guided by your member advocate.
Taking your financial future into your own hands, Payoff says, helps you to get control of your spending and debt accumulation. Your member advocate will then help you create a budget to live within your means, repair your credit responsibly, and (often) forget credit cards all together.
Payoff is a great option for borrowers who may have damaged credit and need to consolidate other loans. If you're looking for a loan for new purchases, this is not the correct product for you. Payoff will specifically help you get out of debt, create a budget, and assist you with developing a more robust financial future.