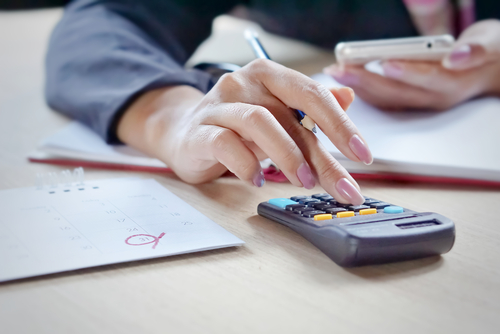 If you have a debt that has gone to collections, you may have heard from a company called Penn Credit Corporation.
They are a debt collection agency that has been hired to coerce payments from you in whatever way they can.
They must first open an account on your credit report that shows that they are authorized to collect on the debt in order to legally pursue you.
Collection entries on your credit report are bad news. They can lower your credit score for up to seven years – even after you pay the debt.
Lenders and credit card companies are able to see this delinquency and make loan decisions because of it.
In this way, a collection account can inhibit you from making big financial decisions.
The best way to repair and prevent future damage to your credit score is to remove Penn Credit Corporation from your credit report as soon as possible.
Read on to learn how best to accomplish this and get Penn Credit Corporation off your back for good.
What is Penn Credit Corporation?
Penn Credit Corporation is a medium-sized debt collection agency based in Harrisburg, PA.
Founded in 1987, they have approximately 200 employees and generated over $20 million in revenue in 2019.
They may appear under a variety of names on your credit report, including "penn collection agency", "penn credit pcc trust" and more.
They collect on behalf of a variety of industries including education, government, healthcare, and utility providers.
Get a Free Copy of Your Credit Report
How to Deal with Penn Credit Corporation
If you're worried about Penn Credit Corporation affecting your credit score, the best thing to do is to remove their collection entry from your credit report as soon as possible.
Here are the best steps to take to ensure that Penn Credit Corporation doesn't damage your credit score for years to come.
Request Debt Validation
The first step to dealing with any debt collections is to request account validation. This is your right protected by the FDCPA and allows you to make sure that the debt is valid and belongs to you.
You should make your request for debt validation through U.S. Mail. Make sure that you request a return receipt so that you know when Penn Credit Corporation receives your letter.
Once they receive your request, they must respond by providing you with documents and paperwork that prove that the debt belongs to you.
If they are unable to validate your debt, then you're no longer legally responsible for repaying it.
Though, if your account is validated, you will review this paperwork to look for any inaccuracies in reporting.
Then if you find anything that doesn't match the original reporting of the debt, you can file a dispute with the three major credit bureaus.
In accordance with the FCRA, the credit bureaus must remove the account from your credit report if they find Penn Credit reporting the debt in error. This means that you may get out of paying it altogether.
If You Paid the Debt: Request a Goodwill
If you have already paid Penn Credit for the debt, you may be able to secure a goodwill deletion.
A goodwill deletion is when a debt collection agency stops reporting a debt to major credit bureaus out of favor to the customer. This typically only works if you have paid the debt and have an otherwise clean credit report.
To request a goodwill deletion, write a letter to them that explains why you were late on the debt. A common reason for requesting a goodwill deletion is that you are trying to buy a house or car and need a clean credit report to qualify for a loan.
Make sure that you are honest and polite in your letter Penn Credit Corporation would be doing you a favor by granting you a deletion. They will be more likely to do this if the letter is sincere and apologetic.
If You Haven't Paid the Debt: Pay-For-Delete Settlement
If you are unable to secure a goodwill deletion, your next step is to negotiate a pay-for-delete agreement.
A pay-for-delete agreement is exactly what it sounds like; Penn Credit Corporation agrees to remove the account from your credit report in exchange for payment on the debt.
Sometimes, the debt collector may be willing to settle for less than the full amount of the debt. This is because they may have purchased the debt from the original creditor. This means that they only need to make some of it back to turn a profit.
Start by offering to pay half of the total amount and negotiate from there. Once you settle on an agreement, ask for them to send it to you in writing.
Don't make your first payment to Penn Credit Corporation until you receive the agreement in the mail and confirm that they have clearly stated and agreed to your terms.
Check your credit report 30 days after making the payment to see if Penn Credit Corporation still appears on your credit report.
If they do, reach out to them and let them know that they need to uphold their end of the bargain.
Hire a Professional
Dealing with debt collectors is no walk in the park. They are difficult to deal with, but they can be reasoned with if you know what to ask for.
By following the steps outlined above, you can deal with Penn Credit Corporation quickly and reduce its impact on your credit score.
But, if you do not feel like tackling this journey on your own, you can seek the help of a credit repair company to communicate with the debt collector on your behalf.
Does Penn Credit Have Any Complaints?
Debt collection agencies are some of the most loathed companies in our society. Penn Credit Corporation, unfortunately, is no different.
Penn Credit Corporation has accrued 980 complaints filed with the Consumer Financial Protection Bureau (CFPB) and 190 with the Better Business Bureau (BBB).
These complaints catalog accounts of rude agents, inaccurate reporting, and harassment through phone calls and letters.
Each of these is a violation of the Fair Debt Collection Practices Act (FDCPA). This is a piece of federal legislation that limits the aggressive tactics of debt collectors.
If they commit any FDCPA infractions with you, you can file a complaint against them too. In fact, you may walk away with a tidy settlement for your troubles.
Have any tips on how to deal with debt collectors like Penn Credit Corporation? Drop them in the comments section below.