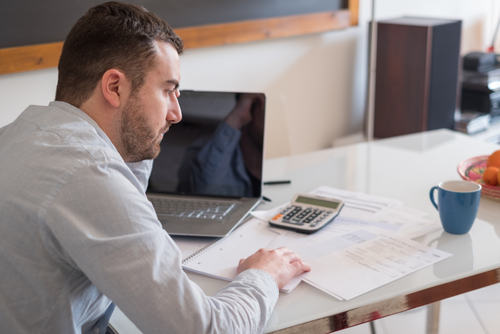 If you receive a phone call or letter from Pioneer Credit Recovery, you'll need to take it very seriously.
They act as a collection agent for various government entities, which raises the urgency of dealing with them.
Though your first exposure to the company may be a collection account appearing on your credit report, they do make it a point to reach out to debtors by a series of phone calls.
You'll need to have a strategy in place to deal with this company following the first phone call you receive.
Your ability to deal with Pioneer Credit Recovery on your own will be more limited than is the case with most collection agencies, because of the nature of the debts they work to collect.
This is one collection agency where, upfront, we strongly recommend engaging a good credit repair service.
You'll need them not only to help resolve the debt situation but also to minimize the damage to your credit report.
Who is Pioneer Credit Recovery?
Based in Arcade, New York, and in business since 1985, Pioneer Credit Recovery, Inc. is a subsidiary of Navient.
As a result, they act as a collection agent primarily for the recovery of debt owed to multiple levels of government.
That may include tax debt, court-ordered fines and fees, and especially defaulted student loans.
In fact, the company claims its collections have resolved more than $13 billion for federal, state, and local government clients.
The company employs hundreds of agents working in four contact centers across the country.
The fact that they focus on government-related debt will necessarily make them one of the more difficult collection agencies to work with.
Is Pioneer Credit Recovery Legit?
The Better Business Bureau gives them a rating of "A+", the highest rating the agency gives, on a scale running from A+ to F.
That means Pioneer Credit Recovery is a legitimate collection company.
How To Deal with Pioneer Credit Recovery
Steps you can take to help remove a collection account from your credit report:
Communicate in Writing
Contact by Pioneer Credit Recovery will almost certainly be by phone. But, your first phone call from them should also be your last.
Phone calls tend to work in favor of collection agencies and against consumers.
That's partially because collection agencies already have certain documentation that's at least loosely connected to the debt, but also because they record phone calls.
That last point is particularly important. The reason they record phone calls is to get more information out of you.
But, even more important, they'll attempt to get you to promise to make a payment, which if you're unable to pay, can be used against you in a lawsuit.
If you receive a phone call from this company, get as much information as you can, but volunteer nothing.
And, any future contact with the company should be handled by written correspondence, which you can request during that initial phone call.
From that point forward, send all correspondence by certified mail, return receipt requested, and keep a file folder that will include both your correspondence and any that comes from Pioneer Credit Recovery.
Think of it as building a case against the company in case the situation goes legal.
Request Debt Validation
You'll need to request a debt validation letter from Pioneer Credit Recovery.
If you forget to ask during the initial phone call, be sure to include the request in your first written correspondence to the company.
They are required by law to provide you with a debt verification letter, which must also be complete.
A debt verification letter provides the name of the original creditor, the original amount owed, the date the debt was first incurred, the day it went into collection, and other information that connects you with the debt.
The legitimacy of the debt will either stand or fall on the information contained in the debt verification letter.
Though it is evidence-based on the complaints filed with the Better Business Bureau (see below) indicating that lack of receipt of a debt verification letter from Pioneer Credit Recovery is a recurring problem.
Once you receive the letter, review the facts it includes, then matches that against any information you have in regard to the debt they claim you owe.
You may have written documentation indicating you don't owe the money.
It's also possible that it's a case of mistaken identity or even a clerical error. It's not unusual for debt collectors to associate debt with the wrong party, particularly if you and the actual debtor have similar names.
Gathering information will help you to dispute your obligation on the debt.
Get a Free Copy of Your Credit Report
If The Debt Is Not Yours: Dispute
If Pioneer Credit Recovery fails to provide a debt verification letter or the letter comes back incomplete, you can legally demand they halt further debt collection efforts and remove any collection accounts from your credit reports.
However, it is entirely possible they will ignore your demand, even though they are legally required to do so.
If the debt verification letter is an issue, or it's incomplete, you can open a dispute with the three major credit bureaus: Experian, Equifax, and TransUnion.
They are legally required to investigate your dispute within 30 days of receipt.
If they are unable to verify complete information on the alleged debt, the credit bureaus are required to remove the negative entry from your credit reports.
Negotiate a Settlement: If The Debt Is Yours
If the debt claimed by Pioneer Credit Recovery turns out to be legitimately yours, you'll have to decide whether you're going to pay or attempt to negotiate.
Though it's usually best to pay off small amounts quickly, larger amounts are worth attempting negotiation, at least.
However, it seems this company is reluctant to negotiate settlements.
HOW TO NEGOTIATE A SETTLEMENT
If you do attempt to settle, offer no more than 50% of the total amount they claim you owe.
That will start a negotiation process in which they'll come back with counter offers closer to the original amount owed, and your responses will be amounts slightly higher than your original proposal.
They may reject a partial settlement, particularly if it's well below the original amount they claim you owe.
But, if they do accept a reduced amount, send no money until confirmation of your agreement is provided by the company—in writing.
The letter must not only confirm Pioneer Credit Recovery is accepting a reduced amount in full settlement of the original debt, but also that they will report the fully paid status of the collection account to all three credit bureaus.
Once you receive the letter, you can go ahead and make a settlement payment.
But, never send money before then. Collection agencies are notorious for accepting partial payments on a verbal agreement, then insisting on payment of the full amount owed.
And, unfortunately, if your agreement isn't in writing, you'll have no legal basis to challenge the fact that they reneged on the deal.
You'll also need the letter to contact the credit bureaus in case Pioneer Credit Recovery fails to report the collection account as paid.
By supplying a copy of the letter from the company confirming your understanding, the credit bureaus will make the corrections on your credit reports.
Hire a Professional
There's little doubt Pioneer Credit Recovery is one of the more difficult collection agencies to deal with.
This is due primarily to their relationship with various government agencies.
For that reason, we strongly recommend not attempting to deal with Pioneer Credit Recovery on your own.
Even if you successfully dealt with other collection agencies in the past, this one may require special handling.
As recommended earlier, engage the services of a good credit repair service, and if there's any threat of legal action by Pioneer Credit Recovery, you'll need to use a credit law firm to protect your interests.
What Pioneer Credit Recovery Can Legally Do
Since they act as a collection agent for government entities, it's reasonable to assume the likelihood of legal action by the company is higher than it will be with most collection agencies.
However, the use of Pioneer Credit Recovery by government agencies may be an attempt to avoid legal action.
In most cases, it's the government entity that implements the lawsuit, not the collection agency. But, given the size of the debt Pioneer Credit Recovery attempts to collect, a lawsuit cannot be ruled out either.
If that lawsuit is successful, Pioneer Credit Recovery can garnish your wages until the debt has been paid in full.
If there's any evidence they will institute a lawsuit against you, we strongly recommend you get legal counsel.
Your Rights in Dealing with Pioneer Credit Recovery
Even though Pioneer Credit Recovery represents government agencies, you have protections under federal law.
Those rights come under the Fair Debt Collection Practices Act (FDCPA).
You can learn those protections by reading the Debt Collection FAQs provided by the Federal Trade Commission (FTC). It explains your rights in simple English.
Familiarize yourself with your rights under the law.
Be ready to recite a relevant section of the code to an overly aggressive collection agent.
You can even reference it in correspondence to the company.
Knowing your rights makes it more difficult for any collection agency to abuse you.
Complaints Against Pioneer Credit Recovery
Despite the A+ rating the Better Business Bureau assigns to Pioneer Credit Recovery, the agency reports two pending examples of government litigation against Pioneer Credit Recovery's parent company, Navient.
But, they also include the following general statement on Pioneer Credit Recovery's BBB profile page:
"Pattern of Complaint: BBB finds that a pattern of complaints exist concerning alleged collection complaints against your company. Consumers alleged concerns of violations for FDCPA (Federal Debt Collection Practices Act)."
It's probable that this type of outcome is expected given that Pioneer Credit Recovery is actively engaged in collections on student loans.
The BBB also lists 117 complaints against the company. Pioneer Credit Recovery has answered each of the complaints reviewed, but only a few have been resolved.
Complaints Include:
increasing debt balances
garnishing of wages
harassing phone calls
contacting associates of the debtor (which is illegal)
refusal to negotiate settlements
We also noted that in several complaints, consumers reference engaging the services of an attorney to deal with the company.
This would tend to indicate Pioneer Credit Recovery is one of the more difficult collection agencies to work with.
For that reason, we strongly recommend consumers take advantage of a good credit repair company.
Such companies are accustomed to dealing with collection agencies all the time.
Their services will increase the likelihood of a favorable outcome.
It may also be necessary to consider the services of a credit law firm, like Lexington Law.
They're one of the best credit law firms in the country.
The Bottom Line
You can certainly attempt to deal with Pioneer Credit Recovery on your own.
But recognize the limits of your ability in dealing with this particular collection agency.
Because of the type of debt they are attempting to collect, you'll need professional representation.
Which should be in the form of a credit repair service at a minimum.
It won't just be a matter of resolving the debt situation, but also of repairing your credit after the fact.