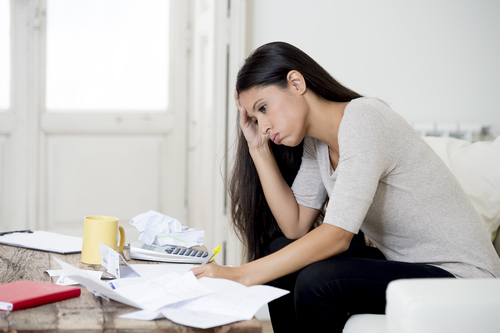 Rausch Sturm is a debt collector that may contact you if you are unable to pay a debt.
Having a collection account on your credit report is extremely damaging to your credit score.
It can appear on your credit report for up to seven years and can negatively impact your score.
The best way to avoid this is to have Rausch Sturm remove the entry as soon as possible.
About Rausch Sturm
Founded in Wisconsin in 2008, Rausch Sturm is a debt collection agency.
They are headquartered in Brookfield, WI, and employ about 70 people at their headquarters.
Annually, they make nearly $4 million in revenue.
As far as clientele goes, Rausch Sturm collects on behalf of a variety of industries.
They collect payments on debts from auto lenders, banks, commercial lenders, credit card issues, student loans, telecommunications, and utility providers.
How to Deal with Rausch Sturm
Ready to get Rausch Sturm's entry removed from your credit report?
These are the steps to take to make that happen:
Request Debt Validation
Under the Fair Debt Collection Practices Act, you have the right to ask Rausch Sturm to verify that a debt belongs to you before you pay it.
Even if you know that the debt is yours, you should still take advantage of your right to request debt validation.
This is how you can find out if they are reporting false information. If they are, you can file a dispute and get the debt removed without paying them a penny.
The issue at hand is that you only have 30 days to ask them for validation of your debt once they've made initial contact.
Don't ignore them when they contact you! This will only make things harder in the end.
Start by writing a debt validation letter and sending it to Rausch Sturm.
They should respond within 30 days with proof that the debt belongs to you.
If they are unable to validate, they must stop their collection efforts immediately.
You should not receive any more communication from them, and your credit report should be clear of their collections entry.
Get a Free Copy of Your Credit Report
If You Paid the Debt: Request a Goodwill
If you've already paid the debt, you can get the entry removed by asking Rausch Sturm for a goodwill deletion.
A goodwill deletion is when a debt collector agrees to stop reporting the debt to major credit bureaus because they can tell that it was a goof on your part.
They also will usually only do this if you paid the debt without putting up a big fight.
To request a goodwill deletion, write Rausch Sturm a letter that explains your reason for missing payments and why you would like the entry deleted.
Many people use the reason of wanting to qualify for a home or auto loan, and this seems to work relatively well.
If there were circumstances that led to your late payment, such as a layoff or medical emergency, these are good things to mention as well.
However, you will likely need to give Rausch Sturm proof that these things actually happened.
A good thing to remember is being honest and polite throughout your letter.
They would be doing you a favor by deleting the entry, so make sure you are giving them a good impression in your letter.
If You Haven't Paid the Debt: Pay-For-Delete Settlement
Most people don't have the option to ask for a goodwill deletion. In this case, you can always work out a settlement with Rausch Sturm instead.
A pay-for-delete agreement is the most common type of settlement.
A pay-for-delete agreement is when Rausch Sturm agrees to delete their collection entry from your credit report in exchange for payment on the debt.
Start by offering them half of the balance of the debt. Work with them to come up with a compromise that works for both of you.
However, you should not budge on their agreeing to delete the entry. A paid status will still affect your credit score.
Once, and only once you get the agreement of payment in writing, should you make your first payment.
Never allow them direct access to your bank account.
After 30 days, check your credit report to see if Rausch Sturm still appears as an entry.
If they do, reach out to them, and remind them to uphold their end of the deal.
If You Are Still Having Trouble: Hire a Professional
If you feel at the end of your rope and are making no progress with Rausch Sturm, look into a credit repair company to help you in your journey.
Rausch Sturm Complaints
It should come as no surprise that, like most debt collection agencies, Rausch Sturm is not the most pleasant company to work with.
They have accumulated a number of complaints against them in their 12 years of operation.
They have had 92 complaints filed with the Consumer Financial Protection Bureau (CFPB) and 44 filed with the Better Business Bureau (BBB).
Most of these complaints are for FDCPA violations such as harassment, inaccurate reporting, and failure to verify a debt.
If you experience similar treatment with Rausch Sturm, you may also consider filing a complaint against them.
In fact, you may be able to walk away with a settlement if you work with the right company.
Conclusion
Removing a collection account from your credit report is not a pleasant process, but it is worth it.
By dealing with Rausch Sturm early, you can prevent a significant impact on your credit score.
We are always learning new ways to deal with debt collectors.
If you have any helpful tips, feel free to drop them in the comments section below.