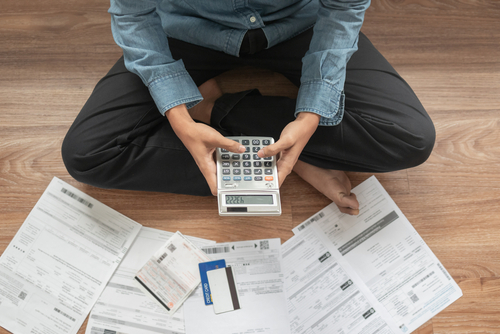 If you have been contacted by a company known as Receivables Management Systems, it's probably due to a bill that you've been unable to pay.
Receivables Management Systems is collection agency that works with companies to help recover unpaid bills.
Your original creditor will hire them to contact you for payment, which can be an unpleasant experience.
Dealing with a debt collector is notoriously annoying, but there are more serious consequences to having a debt move to collections.
Before they may contact you for payment, they first have to open a collections account on your credit report.
This entry can remain on your record for as long as seven years and lower your score by as much as 100 points over that time.
To prevent extensive damage to your credit score, you'll need to remove this account from your credit report.
Doing so will also stop Receivables Management Systems' advances, which is motivation enough as is.
About Receivables Management Systems
Founded in the early 1990s, Receivables Management Systems is a small collections agency that is headquartered in Chesterfield, VA.
They currently deal with a number of consumer debts.
You may hear from them if you have an unpaid account with a:
consumer retail lender
financial institution
utility company
healthcare provider
If you are overwhelmed by dealing with negative entries on your credit report,
we suggest you ask a professional credit repair company for help.
Receivables Management Systems Complaints
Like most debt collectors, Receivables Management Systems has complaints filed with both the Better Business Bureau (BBB) and the Consumer Financial Protection Bureau (CFPB).
The complaints lodged against them are mostly in regard to FDCPA violations, such as inaccurate information reporting to credit bureaus or aggressive customer service representatives.
We will discuss below what the FDCPA means for your consumer rights.
If you believe that your consumer rights have been violated by Receivables Management Systems, you should reach out to the CFPB and file a complaint as well.
How to Deal with Receivables Management Systems
Follow these four steps to remove the collection account from your credit report and stop their calls:
Read Up on Your Rights Under the Law
Most people can't quote consumer protection law off the top of their head.
In fact, most people don't even know that there are laws protecting consumers from debt collectors in the first place.
Receivables Management Systems knows this and, unfortunately, takes advantage of this fact.
They will use your ignorance to bend the rules and coerce you into making payments on your debt.
The first thing you should do when you hear from the debt collector is read up on your rights under the law.
The Fair Debt Collection Practices Act (FDCPA) and the Fair Credit Reporting Act (FCRA) are great places to start.
If you notice in your research that they have overstepped their bounds, you can file a complaint with the CFPB.
You can also hire legal representation to sue for damages if the abuse is extensive enough.
The law is ultimately there to protect you. Spend some time to learn your rights so that you know where the line is drawn.
Invoke Your Right to Debt Validation
One right that you are afforded under consumer law is the right to request debt validation from a collector.
You should invoke this right as soon as possible to ensure that Receivables Management Systems has the correct information regarding your debt.
The process of a debt moving from a creditor to a collector is rushed and disorganized.
There is a high possibility that the debt collector gets information about your debt mixed up or even attempts to collect the wrong debt altogether.
Debt validation is meant for you to confirm that Receivables Management Systems has accurate information about your debt before you ever take out your checkbook.
It is a right that is guaranteed under both the FDCPA and the FCRA.
There is a catch, however. You must request debt validation within 30 days of hearing from the collector.
Otherwise, your request may be ignored entirely, and you'll need to pay the debt anyway.
Start by writing a debt validation letter to Receivables Management Systems.
Send it to them and wait for them to return with your account information, here is their mailing address:
Receivables Management Systems
PO Box 73810
N. Chesterfield, VA 23235-8047
This should take about a month from the time they receive your letter. If they fail to respond, they will be in violation of federal consumer law.
If they are unable to validate your debt, they must remove their account from your credit report and stop all collection efforts.
This means that you will get out of paying your debt entirely.
Strike a Deal with the Debt Collector
If the prospect of getting your debt removed through debt validation seems too good to be true, it's because it is a longshot at best.
More often than not, collectors are able to provide validation, or customers miss the deadline to request validation.
If you fall into one of these two categories, your next best bet would be to strike a deal with Receivables Management Systems to remove their account from your credit report.
Known as a pay-for-delete agreement, these types of settlements are standard fare in the debt collection industry.
Many people use them to clean up their credit report while satisfying a collector's need for payment.
While it sounds pretty straightforward, it can be somewhat difficult to land a pay-for-delete deal.
It requires negotiation skills, but you can make it happen by following this order.
Start by offering them half of the total balance in exchange for them to delete their account from your credit report.
This sets the bar low and gives you room to negotiate upward.
Continue moving the needle up until you reach an amount at which Receivables Management Systems is comfortable deleting their collection account.
Ask them to send a written agreement in the mail as proof of the deal.
Once you receive the written agreement, make your first payment to Receivables Management Systems.
They should contact the credit bureaus and remove their account within a month after receiving your payment.
Lean on a Professional
You can't be expected to do it all, especially when it comes to dealing with debt collectors.
If you're running into obstacles with Receivables Management Systems, it is probably in your best interest to lean on a credit repair professional.
Credit repair professionals work as a go-between for consumers and debt collectors.
They handle all the communication and negotiations to repair your credit and satisfy a debt collector.
Not all credit repair companies are created equally. There are some that are better at getting the job done than others.
That is why it is important to work with a professional with a proven history of success.
I recommend working with Lexington Law.
They have nearly three decades of experience and have had overwhelming success with companies like Receivables Management Systems.
Conclusion
No one enjoys dealing with debt collectors, but it is important to not blow them off.
Many of your rights under law, such as your right to debt validation, are time-limited.
If you procrastinate dealing with Receivables Management Systems, you will lose this right and an opportunity to remove their collection account.
You will gain an enormous advantage by taking care of the collection account with them before they can damage your credit score too severely.
Follow the steps above, and you should have no problem removing them from your credit report.
If you have any sage advice when it comes to Receivables Management Systems, we'd love to hear from you!
Leave any tips and tricks in the comments section below.