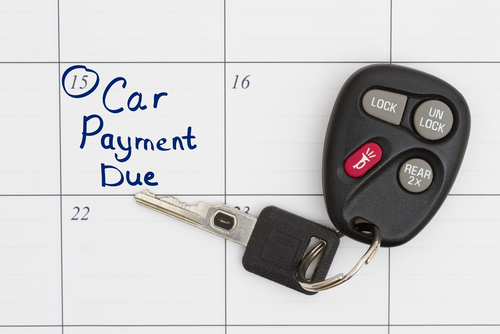 If you've missed any payments on your car loan recently, you may start to get calls and letters from Regional Acceptance Corporation.
They are a sub-prime automotive financing company that offers quick decisions on loans and acquires other auto loan portfolios.
Having your auto loan payments move to collections can cause problems for your credit health.
They will open an account on your credit report that shows future lenders that you have trouble paying your bills.
This may cause your rates to increase or even prevent you from qualifying for new loans altogether.
The best way to deal with Regional Acceptance Corporation is to remove this account from your credit report.
This will stop their calls as well as boost your credit score for the long run.
About Regional Acceptance Corporation
Regional Acceptance Corporation is a sub-prime and near-prime auto financing company that is headquartered in Greenville, NC.
They have 28 regional business centers and four customer service centers that span across 41 states.
They are an affiliate of BB&T, now Truist, which is one of the largest financial services holding companies in the country.
In addition to auto financing, they also specialize in prime-to-near-prime portfolio acquisitions.
This means that they purchase books of business from other auto lenders.
So even though you took out an auto loan with another company, you may end up hearing from them about your loan.
If you are overwhelmed by dealing with negative entries on your credit report,
we suggest you ask a professional credit repair company for help.
Does Regional Acceptance Corporation Have Any Complaints?
Any company that processes collections internally is bound to have a few complaints against them.
Some may just be the result of disgruntled customers. But others may point to a larger problem with a company's collection tactics.
Regional Acceptance Corporation, like many companies that collect delinquent accounts, has had complaints filed against them with the Better Business Bureau (BBB) and the Consumer Financial Protection Bureau (CFPB).
These complaints are largely related to inaccurate reporting, customer service issues, and violations of the FDCPA.
The Fair Debt Collection Practices Act (FDCPA) is a law that restricts the ways in which a company can go about soliciting payments.
This includes using obscenity, calling at unreasonable hours, or publicizing your debt information to friends and family.
You should read up on the FDCPA and other federal legislation limiting collection tactics when you begin hearing from Regional Acceptance Corporation.
This will help you keep them in line and protect yourself from unethical collection practices.
How to Deal with Regional Acceptance Corporation
These are the three essential steps to take to deal with Regional Acceptance Corporation and get the collection account off of your credit report.
Ask for a Goodwill Deletion
If you are typically good about paying your bills, you may be able to convince Regional Acceptance Corporation to grant you a goodwill deletion.
Debt collectors may be infuriating, but they are not unreasonable. They can tell if this constitutes as a one-time slip up on your account.
In fact, a debt collector will sometimes grant what is known as a goodwill deletion to customers that are overcoming difficult times but typically good with their finances.
Goodwill deletions are reserved for cases in which a customer's inability to pay was out of their control.
For example, they may grant a goodwill deletion if you were laid off from work and had to choose between putting food on the table and paying your auto loan.
If you believe that you qualify for a goodwill deletion, write them a letter explaining your circumstance.
Be sure to include any corroborating paperwork that accounts for your story.
You should also know that debt collectors will typically only grant goodwill deletions after the debt has been paid in full.
If you still have a balance on your debt, they will decline your request.
Here is their mailing address:
Regional Acceptance Corporation
1424 E Fire Tower Rd.
Greenville, NC 27858
Send a Section 609 Letter
Goodwill deletions aren't always an option for people.
If you aren't confident about your ability to qualify for a goodwill deletion, your next step is to send Regional Acceptance Corporation a Section 609 letter.
Debt collectors are bound to a series of rules regarding their conduct while reporting and collecting a debt.
One of these rules under law is that a debt collector is not allowed to report inaccurate information to credit bureaus.
Debts tend to move in an unorganized fashion from creditor to collector.
So there is a possibility that they are reporting inaccurate information about your debt.
You will need to send them a Section 609 letter to confirm that everything on their collection account is accurate and timely.
Start by pulling a Section 609 letter template from the internet and filling it out with your account information.
Be sure to send this letter to Regional Acceptance Corporation within 30 days of hearing from them regarding your debt.
They will gather documents that prove the account is accurate and return them to you.
You should go through each page carefully and mark any information that does not align with what you have.
If you find any glaring errors, you should contact the credit reporting agencies and file a dispute.
They will look into the account and remove it from your credit report if they agree that Regional Acceptance Corporation is reporting erroneous information.
Make a Deal with Regional Acceptance Corporation
If you have missed the boat on requesting validation on your debt, your next step will be to make a deal with Regional Acceptance Corporation to remove their account from your credit report.
These types of deals are known as pay-for-delete agreements. They can help you clean up your credit report and satisfy a collector's need for payment.
You'll need to negotiate with them. But it is well worth it to remove the damaging account from your credit report.
To kick off negotiations, offer to pay them a portion of the total balance in exchange for them to stop reporting the debt to credit agencies.
Continue to offer them a little bit more money until they agree to remove the account.
Ask them to send a full agreement on one of their official company letterheads. Don't pay them a cent until you have this letter.
This will give you physical proof that you can present to a judge – if this ever makes its way to court.
The collection entry won't disappear immediately. So give Regional Acceptance Corporation some time to contact the bureaus and remove the account.
If their name is still listed on your credit report after about 45 days, contact them and encourage them to uphold their end of the bargain.
Get a Free Copy of Your Credit Report
Conclusion
Missing payments on a loan can lead to issues with your credit. But there are steps you can take to get back on track.
Using the steps outlined above, deal with the collection agency early on so that your credit isn't damaged for years to come.
Your future self will thank you when it comes time to apply for another loan.
Do you have any insider tips when it comes to dealing with Regional Acceptance Corporation? Let us know in the comments section below.