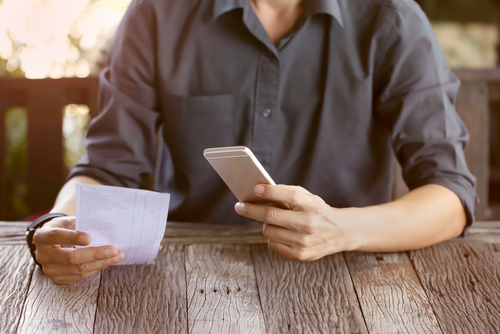 Have you been contacted by a company called Sunrise Credit Services or found a collection account on your credit report from them?
This doesn't necessarily mean that you owe what they claim you do.
Though Sunrise Credit Services is a legitimate collection agency, and one of the longer established ones at that.
You'll need to deal with them to get the problem resolved.
Whatever you do, don't ignore a collection call or credit report entry from Sunrise Credit Services or any other collection agency.
At a minimum, collections showing up on your credit report will remain for up to seven years from the date that they first became delinquent.
During that entire time, they will lower your credit score. But, in more extreme situations, you could be denied a loan or even an apartment because of an unpaid collection.
In this article, we're going to detail specific strategies for dealing with Sunrise Credit Services.
About Sunrise Credit Services Inc.
Sunrise Credit Services is based in Farmingdale, New York, and has been in business since 1975.
That makes them one of the better-established collection agencies in the industry.
The company bills itself as one of the leading Accounts Receivable management companies in the United States, but they are a collection agency at the core.
Every page of their website includes the following language:
This is an attempt to collect a debt. Any information obtained will be used for that purpose. This communication is from a debt collector.
The company does not disclose the types of businesses and organizations they run collection activities for.
It's best then to assume they represent a wide variety of entities, with no particular specializations.
That may be to your advantage, since they don't necessarily represent organizations that are harder to deal with, like apartment complexes, government agencies, or student loan lenders.
Is Sunrise Credit Services Legitimate?
Sunrise Credit Services has a Better Business Bureau rating of "A+", the highest rating on a scale running from A+ to F.
What's more, the company has been BBB accredited since 2012. That means Sunrise Credit Services is a legitimate collection company.
How to Deal with Sunrise Credit Services
As much as we'd like to tell you there's an easy way to deal with Sunrise Credit Services—or any other collection agency for that matter—there isn't.
If there is an easy way, it's to simply pay the debt, and then move on.
But, if you don't believe you owe the debt, or you don't have the money to pay it, you'll need to challenge it.
That holds the potential to either settle the account for less than the full amount owed, or even to make it disappear completely.
Below are several strategies you can use to help you achieve either outcome.
You can choose to either work out a solution with the company yourself or engage the service of credit repair professionals to get the job done for you.
Avoid Telephone Communication
Having a phone conversation with a collection agent is an exchange you're bound to come out on the short end of.
First, you're dealing with a collections specialist, who has not only a thorough understanding of the collection process, but also possesses documents tying you to the debt.
Unless you're a skilled negotiator, you'll be stepping into a hornets' nest with every phone call.
And, just as important, collection agencies are notorious for recording phone calls.
They'll use those recordings to get more information out of you that will further tie you to the debt or to encourage you to make promises of sending payment.
Unfortunately, if you make a promise to pay and renege, the collection agency can use that recorded information against you in a lawsuit.
If Sunrise Credit Services contacts you by phone, be polite and ask plenty of questions. But provide no information, even when asked, and make no promises of payment.
Continue Communication in Writing
To avoid phone calls, insist that all communications from Sunrise Credit Services be handled in writing. You have that right under federal law.
Written communication will eliminate the possibility of a collection agent squeezing information out of you that can be used against you.
You can also be very concise in your communications with them, providing only a minimum amount of information and always requesting more proof from them.
Just as important, written communication will give you a paper trail that you may be able to use to defend yourself in a lawsuit.
All communication from you should be sent by certified mail, return receipt requested.
That will provide proof that your letters have reached the intended destination.
Demand a Debt Validation Letter
One of your rights under federal law is to have the collection agency verify the debt they claim you owe them.
This can be done by demanding what's known as a debt validation letter.
A debt validation letter should provide all the information concerning the debt, including the:
name of the original creditor
date the account went into collection
amount of the debt
information that clearly connects you to the obligation
Many collection accounts are the result of either mistaken identity or an attempt to collect on a debt that's already been paid.
A fully completed debt verification letter will give you an opportunity to identify either situation.
And, if necessary, you can use it as a basis to dispute the claim, and have the collection removed from your credit report.
If You Already Paid The Debt: Request a Goodwill Deletion
At its core, requesting goodwill deletion is something of a plea for mercy.
You'll send Sunrise Credit Services a goodwill letter, asking that they delete the negative credit information from your credit reports.
There are generally two conditions that must be met to get a goodwill deletion:
The collection account must be fully paid; it's unlikely a collection agency would consider deleting an entry from your credit report for a partial payment, and
You must be able to convey that the reason the nonpayment of debt happened was due to circumstances beyond your control.

That can include the loss of a job, a divorce, the death of a loved one, or a health condition, among other reasons.
What happens after that is the goodwill part of the request.
Because the collection agency has been paid in full, and you've managed to convince them the reason for the debt was beyond your control, they may delete the negative information from your credit report as an act of kindness.
Unfortunately, it's also very possible they won't. That's not to discourage you, but rather to provide you with a realistic assessment of the potential outcome.
If You Have Not Paid the Debt: Offer a "Pay-for-Delete" Agreement
This strategy is highly speculative, but it's always worth trying. And, it's something you might try if the full amount of the debt is still outstanding.
Collection agencies are in the business of collecting debts owed to their clients. They'll often agree to unusual terms to make that happen.
You can take advantage of that need to collect funds by sending Sunrise Credit Services what's known as a pay-for-delete letter.
In the letter, you'll offer to pay the full amount of the debt owed, in exchange for Sunrise Credit Services deleting the collection entries from your credit reports.
It sounds like the perfect win-win situation for both you and Sunrise Credit Services.
But, before you start thinking the idea is a guaranteed winner, you should know that you could end up paying the entire debt, and Sunrise Credit Services still fails to remove the negative information from your credit reports.
The problem is that pay-for-delete arrangements are not legally enforceable. Legally, a collection agency is only required to report the account has been paid.
But, under their agreement with the credit bureaus, they're not supposed to delete the account entirely.
For that reason, Sunrise Credit Services can agree to pay-for-delete in writing, accept your payment, and then fail to delete the negative information from your credit report.
You have no legal recourse if that's what they choose to do.
If The Debt is Not Yours: Demand Deletion
One of the best strategies for dealing with any collection agency, is a missing or incomplete debt verification letter.
If a collection agency can't verify a debt, they're legally required to delete the account from your credit.
Unfortunately, that doesn't mean they will. However, you can use the missing or partially completed debt verification letter to dispute the collection accounts with the three credit bureaus.
They'll investigate within 30 days of receiving your request.
If Sunrise Credit Services fails to verify information connected with the debt, the entries will be removed.
However, that doesn't mean Sunrise Credit Services will disappear from your life.
They may hound you for payment, and even report the information to the credit bureaus later.
Get a Free Copy of Your Credit Report
Never Make a Promise
Debtors sometimes promise to pay collection agencies as a way to get rid of them—at least for a few days.
But unless you make said payment, the agent will always be back asking again.
Never promise payment unless you have the money and intend to send it.
Know Your Rights
The Fair Debt Collection Practices Act (FDCPA) provides consumers with certain protections from collection agency abuses.
You can learn these protections by reading the Debt Collection FAQs provided by the Federal Trade Commission (FTC).
Just knowing your rights under federal law may give you the upper hand when a collection agency starts getting ugly.
Get Professional Help
Taking on a collection agency can be an overwhelming process for anyone who's never done it before.
If you don't feel up to the task, consider using professional help to get the job done for you.
You can hire a good credit repair company to deal with Sunrise Credit Services.
Dealing with collection agencies is what credit repair companies do.
They may even be able to get the negative information removed from your credit report in the process.
If Sunrise Credit Services threatens you with a lawsuit, you may need to get legal representation.
Try Lexington Law, which specializes in credit law. They may be able to prevent a lawsuit from ever getting to court.