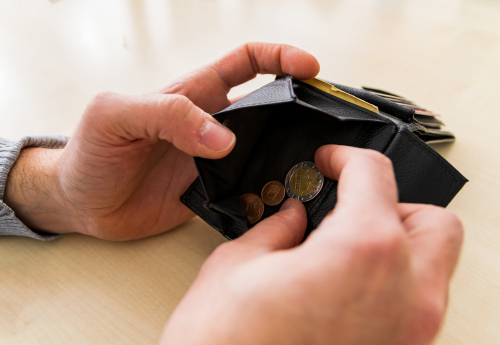 If TRS Recovery Services has contacted you, you likely have a debt that has moved to collections.
A debt will move to collections after the creditor has made multiple attempts to collect it.
If they are unsuccessful, they will hand the debt off to a collector.
They can create problems for your credit health and future finances.
Before they can contact you for payment, they must first open a collections account on your official credit report.
This account will damage your credit score and impact loan prospects for up to seven years.
The best way to stop TRS Recovery Services' calls and improve your credit is to remove this account from your official record.
About TRS Recovery Services
TRS Recovery Services is a debt collection agency founded in 1989 and is headquartered in Marietta, GA.
A relatively small operation, they have around 200 employees that handle incoming and outgoing calls.
They also bring in roughly $500,000 in annual revenue.
As far as clientele goes, they work with clients across many areas of industry.
They collect debt on behalf of retailers, financial institutions, and more.
If you are overwhelmed by dealing with negative entries on your credit report,
we suggest you ask a professional credit repair company for help.
Does TRS Recovery Services Have Any Complaints?
TRS Recovery Services, like many other debt collectors out there, is not popular among the people they contact for payment.
In fact, many of their customers have filed complaints against them.
Since their founding, they have had many complaints filed with the Better Business Bureau (BBB) and with the Consumer Financial Protection Bureau (CFPB).
They have also been involved in cases of civil litigation.
The allegations cited against them mostly involve violations of the Fair Debt Collection Practices Act (FDCPA) and the Fair Credit Reporting Act (FCRA).
These are both pieces of federal legislation that prohibit certain abuses and practices within the debt collection industry.
You should take some time to read up on your rights under federal law.
If you find that TRS Recovery Services has committed any FDCPA or FCRA infractions against you, you can file a complaint or pursue legal action.
How to Deal with TRS Recovery Services
These are the four steps you need to take to stop TRS Recovery Services' calls and get the collection off your credit report.
Ask for Written Communication
One of the most annoying parts about dealing with a debt collector is the constant phone calls and voicemails.
Most people don't know this, but TRS Recovery Services must honor your request for written communication under federal law.
To stop their ceaseless phone calls, all you have to do is ask.
Written communication is advantageous in the debt collection process for many reasons.
For starters, it will prevent them from getting aggressive with you over the phone. That is the main reason why their calls are so awful to begin with.
Second, it will allow you to keep track of all their communications. This will become increasingly important as you begin negotiations with them later on.
Send a Debt Validation Request
The easiest way for you to stop TRS Recovery Services from collecting the debt is to have their collection account removed for inaccurate reporting.
You can do this by requesting that they validate your debt.
When they acquire your debt from the original creditor, they are also receiving thousands of other debts from other companies.
This means that there is a possibility that they will get information mixed up when they report debts to the credit bureaus.
Debt validation allows you to check whether or not the debt collector is misreporting information about your debt.
If they are, they will be required to remove their account from your credit report and stop collecting the debt entirely.
So, how do you request debt validation? You will need to send the collection agency a debt validation letter.
There are plenty of templates on the internet that can help you write one if you don't know how.
When you send the debt validation letter, make sure that it is postmarked no later than 30 days after you first heard from the debt collector.
If you wait longer than this, they are not obligated to respond to your request.
You should hear back from them within a month of sending your letter.
If TRS Recovery Services is unable to provide you with validation, they are required to remove their account.
Strike a Deal with the Collector
If TRS Recovery Services is able to validate your debt, don't get discouraged. You still have another trick up your sleeve.
You can negotiate with the debt collector to remove the account in exchange for payment. This is known in the industry as a pay-for-delete agreement.
Pay-for-delete agreements are standard fare in the debt collection industry, but they may be less than willing to agree to something like this.
This is because it involves altering an official record, which they are hesitant to do.
However, you may be able to convince them to delete the account if you negotiate with them properly.
Start by offering half of the total balance in exchange for an account removal.
Go back and forth with them until both parties come to an agreement about the amount you will pay in order for them to delete their entry.
Before you submit your first payment, have TRS Recovery Services send the full agreement on one of their company letterheads.
This will give you tangible proof that an agreement is in place. You may not need to use it, but it's good to hang on to just in case.
After you make a payment, monitor your credit report to ensure they remove the account. This should take about 30 days, so be patient.
If the account remains after that time, reach out and remind them of the printed agreement.
Lean on a Professional
You can't be expected to do it all, especially when it comes to debt collectors.
If dealing with TRS Recovery Services is proving to be more difficult than you anticipated, you can always work with a professional.
In the debt collection industry, credit repair companies deal directly with collection agencies and help negotiate deletions on the behalf of customers.
They can help remove collection accounts, liens, judgments, bankruptcies, and other damaging accounts from your credit report.
If you are looking for a reputable company to handle TRS Recovery Services, I would recommend Lexington Law.
They have decades of experience dealing with hundreds of different debt collectors, so they are well-positioned to take on your case.
TRS Recovery Services Mailing Address
TRS Recovery Services
1600 Terrell Mill Road, S.E.
Suite 400
Marietta, GA 30067
Conclusion
Bad debts happen to the best of us. What matters is how you handle the situation when it does.
Dealing with it early will mean that your credit won't suffer in the long run.
By following the steps outlined above, you can prevent them from being a (semi) permanent stain on your record.
Do you have any tips on how to deal with TRS Recovery Services? We'd love to hear from you!
Leave us a comment in the section below, and help others clean up their credit.