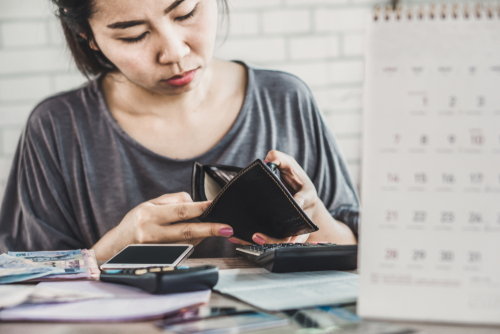 If you receive a notification from TrueAccord, or they appear on your credit report, you'll need to act quickly.
Complaints against the company indicate they're one of the more aggressive collection agencies.
Whatever you do, don't ignore any communication appearing from the company.
Many consumers will do just that if they believe they don't owe the debt.
But failing to act could result in negative credit entries that will lower your credit score for many years.
In this article, we'll provide strategies to help you deal with TrueAccord.
Who is TrueAccord?
Based in Lenexa, Kansas and founded in 2013, TrueAccord is one of the younger collection agencies in the business.
The company describes itself as a modern debt collection service and a full-service, digital-first debt collection agency.
They also claim they recover more money compared to traditional collection agencies.
In an almost merciful sounding self-description, they say their automated systems keep in touch with customers, helping them to adjust payment arrangements and get back on track if they lapse.
Apparently, an individual who was "hounded by collectors for a small amount of money on a store credit card that he forgot to pay" founded the company.
Because of that experience, he was determined to "reimagine" the debt collection process. Instead, the company sees itself as a financial service provider that needs to cater to consumers.
The company claims to have worked with more than 13 million consumers of:
major banks
credit card issuers
e-commerce companies
direct lenders
Hundreds of thousands have been resolved with convenient payment plans, customized billing schedules, and easy documentation.
Is TrueAccord Legit?
The Better Business Bureau gives them a rating of "A+", the highest rating the agency gives, on a scale running from A+ to F.
That means TrueAccord is a legitimate collection company.
How To Deal with TrueAccord
Steps you can take to help you get TrueAccord to remove the collection account from your credit report:
Communicate in Writing
What will complicate your dealings with TrueAccord is the digital nature of their business operation.
Since the company is heavily reliant on technology in conducting their collection efforts, contact with live individuals will be more complicated than it is with other collection agencies.
You'll most likely receive a letter from the company or see a collection account on your credit report.
Based on the complaints registered against the company with the Better Business Bureau, we believe this company will be more difficult to settle with than most other collection agencies.
Though you may be tempted to respond with a phone call, indications are this effort may not go very far.
That's just as well since phone conversations with collection agencies aren't recommended.
Contact them in writing, with the sole intent of getting information about the debt they claim you owe.
When you contact them in writing—or have an opportunity to leave a phone message—be sure not to provide any information.
It's an unfortunate reality in the collections business that any information you provide to the agency can be used against you, particularly if the company decides to bring legal action against you.
In your written correspondence, be sure always to use certified mail, return receipt requested.
You'll need to establish a paper trail to help build your case against TrueAccord, or even as evidence in a lawsuit.
Get a Free Copy of Your Credit Report
Request Debt Validation
Unless you are certain the debt TrueAccord claims you owe is legitimate, you'll need to force them to provide full disclosure as evidence tying the obligation to you.
That's done by requesting a debt validation letter. TrueAccord is required to provide you with that letter.
If they can't, or the information in the letter is incomplete, they should cease collection efforts and remove any negative information from your credit report.
The letter provides the name of the original creditor, the original amount owed, the date the debt was first incurred, the day it went into collection, and other information that connects you with the debt.
The legitimacy of the debt will either stand or fall on the information contained in the debt verification letter.
Once you receive the information, carefully review the facts presented.
You'll need to match them against the information contained in your latest credit report, as well as any personal records you have that may relate to the debt they claim you owe.
In many cases, collection agencies are attempting to recover a debt from another party.
This is usually a case of mistaken identity, often with someone with a similar name.
If you believe that to be the case, you'll need to provide information that will disconnect you from the person who actually owns the debt.
If The Debt Is Yours: Negotiate a Settlement
There's an excellent chance TrueAccord will be able to prove the debt is yours.
This is because not only do they have the documentation but also because debts are often forgotten by consumers if they are more than a few years old.
If the debt is yours, you'll need to decide if you're going to pay it, which is usually the easiest solution if the amount owed is small, or if you're going to attempt to settle for less than the full amount owed.
If you attempt to settle for less than the full amount, you need to be prepared to negotiate a settlement.
That will require a series of back-and-forth communications until an agreement is reached on a satisfactory dollar amount.
HOW TO NEGOTIATE A SETTLEMENT
You'll need to get the ball rolling. Start with a low amount, like something less than 50% of the total amount owed.
If TrueAccord is willing to negotiate for a lesser amount—and there's no guarantee that will be the case—they'll counter with a number closer to the original balance.
Then again, you'll provide another amount, increasing your original offer. The collection agency may come back with yet another offer, and hopefully, you can meet in the middle.
However, it may be possible they'll reject a settlement if they're not satisfied with the amount you propose.
If TrueAccord does agree to a settlement, you'll need to get a confirmation from them in writing.
That letter should indicate not only the dollar amount they're accepting in full settlement of the debt, but also a promise that they'll report the account as fully paid to all three credit bureaus.
Only once you receive their letter should you send any money. And, be sure to send the full amount.  Otherwise, you may nullify the agreed-upon settlement.
But, with a letter in hand, you'll be able to go to the credit bureaus and have the collection account reported as fully paid.
If The Debt Is Not Yours: Dispute
A major reason for obtaining a complete debt verification letter is that if the collection agency isn't able to provide it—or if the information it contains is missing important elements—you'll be able to use the letter, or its absence, as a basis for disputing the debt.
If the letter doesn't fully verify the debt, you have a legal basis to challenge the obligation.
Since TrueAccord probably can't be reached by phone, it's best to send them a letter demanding they drop further debt collection efforts and remove any negative information from your credit report.
And once again, that absolutely must be sent by certified mail, return receipt requested.
If they refuse to respond, you can turn the incomplete debt verification letter over to the three credit bureaus, Experian, Equifax and TransUnion, to dispute the debt based on a lack of complete information.
The credit bureaus will then have 30 days to investigate your claim.
If TrueAccord similarly can't fully verify the debt, credit-reporting companies will be required to delete the collection account from your credit reports.
If TrueAccord Won't Cooperate: Hire a Professional
More than anything, you may experience difficulty communicating with TrueAccord.
If that's your experience, or if the company is generally uncooperative, you'll need to get professional help.
A credit repair service should be your first option. Since there will already be at least one collection on your credit report, you'll likely need help getting it deleted.
Credit repair companies specialize in cleaning up credit reports, as well as dealing with collection agencies.
However, if you're threatened with legal action, or TrueAccord seems to be playing hardball, you may have to take the next step and bring in a credit law firm.
In many cases, a collection agency will be more cooperative with a credit law firm, simply because it is a law firm.
What TrueAccord Can Legally Do
Though you shouldn't live in fear of legal action by either TrueAccord, you also shouldn't ignore the possibility.
Though it doesn't happen often, collection agencies do pursue legal action against debtors who owe a large amount of money or are uncooperative in the debt collection effort.
If TrueAccord is successful in obtaining a judgment against you, they will legally be able to garnish your wages.
If the company threatens you with legal action, we recommend you retain legal counsel.
The best option will be to use a credit law firm, like Lexington Law.
They specialize in credit cases and may be successful at keeping the case from ever getting to court.
They'll then work to settle the account, and even have it removed from your credit report entirely.
Your Rights in Dealing with TrueAccord
Fortunately, you do have rights under federal law when it comes to dealing with collection agencies.
Those rights come under the Fair Debt Collection Practices Act (FDCPA).
You can learn those protections by reading the Debt Collection FAQs provided by the Federal Trade Commission (FTC). It explains your rights in simple English.
If the agency violates your rights, it may be possible to have the debt dismissed and the collection account removed.
But, you need to know the law to make that happen, and it may also require the services of a credit law firm.
Complaints Against TrueAccord
Forty-six complaints have been filed against TrueAccord in the past three years through the Better Business Bureau.
The company has answered the majority of complaints, but only a small percentage has been resolved in the consumer's favor.
One major concern is that the complaints are surprisingly diversified and commonly point to some of the more challenging collection efforts by collection agencies.
Among the complaints filed include:
moving accounts from one creditor to another
agreeing to a settlement, then dishonoring it
attempting to collect unpaid debt
pursuing debts beyond the statute of limitations
attempting to collect an un-validated debt
There was even a case of a debt fraudulently opened in the name of a minor they were trying to collect.
Based on the pattern of complaints, TrueAccord may not be one of the easier collection agencies to work with.
The Bottom Line
Based on the complaints filed with the BBB, TrueAccord may prove more difficult to deal with than typical collection agencies.
If you decide you don't want to take them on, immediately engage the services of a credit repair company.
And, if TrueAccord threatens you with legal action, then you'll need to work with the credit attorney.
In the meantime, if you'd like to get more information on dealing with collection agencies, check out our article How to Remove Collections From Your Credit Report, for more information.