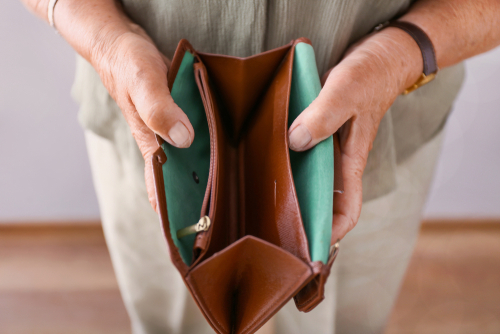 Are you being pursued by a company called Wakefield & Associates? An old debt is likely the culprit behind their calls and letters.
When you fail to make payments on a bill or loan, your original lender may hand the debt over to a third-party collector, such as Wakefield and Associates.
Their job is to get you to pay up, and they usually resort to intimidation and harassment to get it done.
The key to getting rid of them and boosting your score is removing their collection account from your credit report.
Read on for our in-depth guide on how to deal with their collection attempts and remove them from your credit report.
What is Wakefield & Associates?
Wakefield and Associates is a legitimate third-party debt collection agency that is headquartered in Aurora, CO.
They may be listed on your credit report under a variety of names including wakefield payment solutions, wakefield rrc, and wakefield & assoc.
Operating through the United States, Wakefield and Associates have several offices across the country.
They have locations in cities such as:
Knoxville, TN
Eatontown, NJ
Jefferson City, MO
Rock Springs, WY
Compared to other collection agencies, Wakefield and Associates is a medium-sized operation.
Their annual revenue is approximately $7 million, and they have a staff of roughly 60 people at their headquarters in Aurora.
Get a Free Copy of Your Credit Report
How to Deal with Wakefield and Associates
Want to get Wakefield & Associates off your back for good? Here are the top three ways to make that happen.
Request Debt Validation
The first step to getting a collection entry removed from your credit report is to request debt validation.
It is also the most time-sensitive step, so it is important that you don't procrastinate.
When a debt is acquired by a debt collector, they must first get all the information available on the debt from the original creditor.
This includes the debt total, the name on the account, and the date of last account activity.
If the creditor is eager to get rid of the debt, they may rush the process.
It is possible for information to get lost in the process, and Wakefield and Associates may proceed with collections with false information.
Requesting debt validation allows you to verify that they have accurate information about your debt before you pay them.
It also gives you an opportunity to have the debt taken off your record based on a technical error.
To request debt validation, you will need to send a Section 609 letter to Wakefield and Associates.
This is essentially a letter that explicitly requests that they send you proof that the debt is yours and that they are authorized to collect payments on it.
We have a Section 609 letter template if you are unsure on how to get started.
They should respond to your request within 30 days of receiving your Section 609 letter.
If they are able to provide proof that the debt is yours, you are required to pay it.
If they are not able to validate the debt, they must contact all three credit bureaus and remove the account from your credit report.
Opt for a Settlement
If Wakefield and Associates is able to validate the debt, your next step is to opt for a settlement in the form of a pay-for-delete agreement.
As the name implies, pay-for-delete agreements are characterized by a debt collector agreeing to delete a collections account in exchange for payment.
You may be able to negotiate paying less than the total balance of the debt, but this depends on how desperate Wakefield and Associates is for payment.
Start by offering to pay Wakefield and Associates anywhere from 30% to 50% of the total balance.
This will likely create some resistance, but it will set the bar low and allow you to work your way up.
No matter how much you end up paying, it is essential that you get Wakefield and Associates to agree to completely delete the account from your credit report.
If they change the status of the account to 'paid', it will still affect your credit score down the road.
They must agree to stop reporting the account in exchange for your payments.
Once you come to a solution that works for both parties, have Wakefield and Associates send you the full terms in writing.
Make sure that you don't make a payment until you receive this document and approve of it as written.
Wakefield and Associates should remove their account within a month or so of your first payment.
Until then, monitor your credit report to ensure that they actually remove the account. You should follow up with them if their entry remains after about 30 days.
Hire a Professional
If Wakefield and Associates won't budge when it comes to negotiating a settlement, you should consider working with a credit repair professional.
Credit repair companies can help you improve your credit score by helping you clean up negative accounts on your credit report.
They will take over all communication with Wakefield and Associates so that you don't have to deal with them at all.
Credit repair companies can help you dispute entries, boost your score, and simplify the collection process overall.
They can offer you excellent assistance if you choose to use them.
While credit repair companies are a valuable resource, there are some companies that are simply not worth the money.
Check out our list of the top companies to compare and choose the best one for your needs.
Does Wakefield & Associates Have Any Complaints?
Since their founding in 1986, Wakefield and Associates has accrued a number of complaints against them.
They currently sit with approximately roughly 950 complaints with the Consumer Financial Protection Bureau (CFPB).
The Better Business Bureau (BBB) has 300 filed with them.
You may be wondering what the cause of all the complaints is.
It's important to understand that it's relatively common for debt collectors to have complaints against them.
In most cases, it's because they violated a customer's rights under the FDCPA.
The Fair Debt Collection Practices Act (FDCPA) is federal legislation that is meant to limit the lengths that debt collectors can go to in order to get you to make payments.
Namely, it is supposed to stop any harassment, abuse, deception, or intimidation from debt collectors.
When a debt collector contacts you, you should take some time to review your rights under the FDCPA.
This can help you set boundaries with Wakefield and Associates and protect yourself moving forward.
If you believe that Wakefield and Associates have violated your FDCPA rights, you can file a complaint against them as well.
Conclusion
If this is your first time dealing with a debt collector, you may be feeling overwhelmed.
Luckily, you can get them off your back and credit history by following the steps outlined above.
Do you have any tips on how to deal with collectors like Wakefield and Associates?
If you do, feel free to leave a comment below and share your wisdom with others!