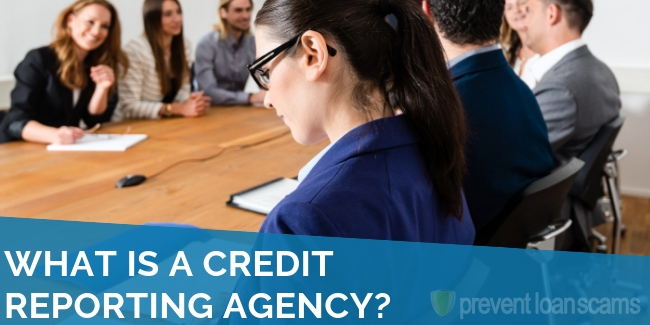 What exactly is a credit reporting agency and what do they have to do with you? Credit reports and scores are some of the most important parts of your financial life. A high score can mean the difference between getting a great interest rate or paying a bundle for a loan. Further, still, a low enough score and you could be shut out of the credit market altogether.
But who decides all this? What exactly does a credit reporting agency and what purpose do they serve in your credit? Most importantly, how do they work with lenders and why are they so vital?
Let's take a look at the CRAs as they are called, and understand a bit better the important role they play in the modern financial system.

We researched & reviewed the
best credit repair companies
. They can help you dispute inaccurate items on your report & work towards improving your credit score.
What is a Credit Reporting Agency?
Credit reporting agencies or CRAs collect information from furnishers, like mortgage lenders, auto finance companies and banks, and produce a report of what they receive. They also apply a bit of math to them to the reports to determine your creditworthiness.
Who does this? Well, there are three main credit reporting agencies: TransUnion, Equifax, and Experian. Lenders report a variety of information about you to one or more of these companies. They then take that information and formulate a report and score.
The type of information lenders furnishes depend a bit on you. Lenders will furnish outstanding balance of loans, any due dates, if you've sought new credit in recent months, and information about your payment history.
They will also publish information that may be negative about your credit history, like if you entered into bankruptcy or delinquency, if you are late on payments or if you have public judgments against you, like a settlement.
The credit reporting agencies are not the ones making the credit decisions. Rather, they are only collating the data.
What's the Point and What do Lenders Get Out of it?
Good question, and you're right to ask. Lenders have to make a decision about whether or not they want to offer someone credit.
Additionally, if they decide to offer credit, they have to determine what the cost of that credit will be, i.e. the interest rate. They do this without a whole lot of information about the person. Sure, they get the address, social security number and some pay stubs perhaps, but other than that, how do they know you will pay them back?
Credit reports and scores provide an easy, objective way to determine if you're likely to repay a loan or not. In order to get scores, they often have to furnish their customer's information to the credit bureaus.
It is difficult for a lender to make a credit decision about a consumer using only their own information. Credit bureaus serve as impartial, objective clearinghouses, allowing many different lenders to get standard information about each consumer.
Proprietary Scores
The vast majority of lenders use the credit score that is supplied to them from the credit reporting agencies. Some go the extra step and apply their own methodology to the information obtained from the bureaus. This helps them to select and price consumers according to business objectives.
Is Everything on my Credit Report?
Credit reporting agencies take information from a number of different sources. These include a variety of different types of the lender, including mortgage, auto, and personal loans. CRAs also take information from county and state records and inquiries for credit.
But what about bills and more regular items, like your mobile phone payment or rent?
CRAs don't generally get reports on this information. There are many reasons why they do not but the biggest is that the companies that would report them are not generally uniform. Laws vary from state to state on things like rent and utilities, so including these types of payments would skew reports and scores.
You, however, can take steps to report some items that other furnishers will not. There are a number of different companies who will, on your behalf, pay your rent and then report the activity to credit bureaus. This is extremely helpful if you're a long-term renter and/or you have damaged credit.
Other Credit Reporting Agencies
Credit Reporting Agencies other than the big three also take and collate information from other sources. There are a variety of these companies, including FactorTrust, Clarity and MicroBilt, the former two of which were recently purchased by the large bureaus.
These companies typically use machine learning and AI to model a consumers behavior based on other credit obligations like rent, and then filter this information into the mainstream CRAs' credit reports.
Technology is going to revolutionize how credit data is gathered and reported, so it stands to reason that understanding what a credit reporting agency is will fundamentally change. However, know that your ability to get credit relies on CRAs doing their job correctly. Check your credit report often to ensure it is correct.