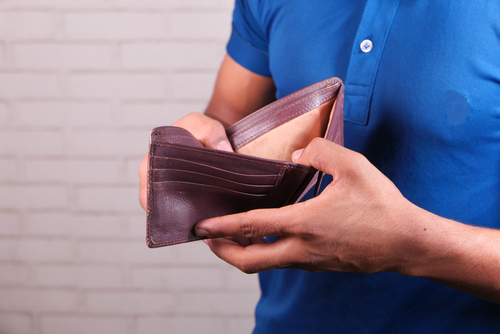 American Profit Recovery is a medium-sized debt collection agency that collects accounts for at least a dozen different business types.
This can range anywhere from debts owed to a landscaping company, to a healthcare provider, and even schools.
The company doesn't seem to have a particular area of specialization, which means they may be attempting to collect a debt owed to any number of different businesses.
Unlike some other collection agencies, American Profit Recovery doesn't seem to provide any other services, like general accounts receivable.
They are purely a collection agency. So if you hear from the company or see a collection account on your credit report, it's strictly to collect a past-due debt.
Whether you believe you owe the debt or not, it's important to be proactive in dealing with any collection agency.
Simply by putting a collection account on your credit report, they can harm your credit score. And if you fail to respond, they can pursue legal action against you, up to and including a judgment.
About American Profit Recovery
American Profit Recovery, Inc. is a collection agency based in Franklin, Massachusetts, with a secondary office in Farmington Hills, Michigan.
The Better Business Bureau indicates the company has been in business since 2003. With a staff of about 60, American Profit Recovery is roughly a medium-sized collection agency.
American Profit Recovery pursues collections nationwide. The company claims to have thousands of clients (original creditors) across the country.
They customize the collection process based on both the original creditor and the specific industry the company operates in.
The collection agency also claims to be a low-cost provider. They receive an average of only $22 per account, regardless of the amount of the collection.
American Profit Recovery's client profile is fairly diversified. They represent:
medical and dental concerns
veterinarians
schools
business-to-business accounts
commercial accounts
funeral homes
professional services
small businesses
financial institutions
lawn care and landscaping businesses
However, the website does make clear that the agency will collect for just about any business or entity looking to collect on past-due debts.
The Better Business Bureau has rated American Profit Recovery with an A+, its highest rating on a scale of A+ to F.
The company is not accredited by the BBB, but the agency confirms the location in Franklin, Massachusetts, and a business start date of 2003.
Surprisingly, for a collection agency, American Profit Recovery has no customer complaints filed through the Better Business Bureau.
If you are overwhelmed by dealing with negative entries on your credit report,
we suggest you ask a professional credit repair company for help.
Before You Deal with American Profit Recovery
Before we get into strategies specific to American Profit Recovery, let's first review some basic rules for dealing with any collection agency.
Please keep these in mind in dealing with American Profit Recovery.
1. Don't deal with collection agencies by phone
Collection agencies love phone exchanges with debtors, which is exactly why you shouldn't.
It's easy to see why. Phone contact gives collection agencies most of the advantages in any exchanges or negotiations.
Let's start with this. Phone conversations with collection agencies are almost always recorded. It can be an intimidating realization, knowing that a call is being recorded.
It will keep you on the defensive and make you more likely to cough up additional information or make promises to send payment.
But apart from the recording factor, collection agents know exactly how to deal with consumers in phone exchanges.
They know how to apply pressure and make the kind of soft threats that can convince the consumer the situation is truly hopeless.
If that isn't bad enough, they can hit you with repeated phone calls. Now that everyone has a mobile device, the agency can even call you repeatedly at work.
Fortunately, you can put an end to phone calls with collection agencies.
2. All contact with a collection agency should be in writing
Did you know there are federal laws that protect you from harassment by collection agencies?
One of those provisions (see #4 below) allows you to put a stop to phone calls to and from collection agencies. You need to exercise that right as early in the process as possible.
Federal law allows you to demand all contact with the collection agency be handled in writing. That's exactly the demand you need to make.
It will put an early end to intimidating conversations and repeated phone calls.
Written correspondence places most of the advantages with the consumer. It forces collection agencies to behave within the limits of federal law.
After all, since the correspondence is potential evidence, violations of the law could result in penalties to the collection agency.
It also allows you to take better control of the negotiation process. The collection agency will be forced to make specific demands and proposals in each letter.
It also eliminates the possibility the collection agency may be able to squeeze additional information out of you. Or get you to make promises to send payment you're not in a position to make.
Be sure that all correspondence you send to a collection agency is sent by certified mail, return receipt requested.
That will prove you've sent your letters, and that they were received by the agency. You should keep all correspondence in a dedicated file folder for quick reference.
That folder may also be your best defense if the collection agency should bring a legal action against you.
Somewhere buried in the correspondence from the collection agency may be violations of federal law that will turn the tide of a legal action against the agency.
3. Never promise to make a payment unless you're willing and able to make it
This is virtually the first commandment of dealing with any collection agency.
If you make a promise to send payment, whether in writing or in a recorded phone call, and fail to send it, the collection agency can bring a lawsuit against you for breach of contract.
That will certainly put you in a worse situation than before making the promise.
Collection agencies are well aware of that outcome, which is why you need to do everything possible to avoid it.
No matter how much pressure the agency puts on you, never promise, or even imply, you'll send payment unless you have the funds available and you fully intend to send it.
4. Familiarize yourself with your rights under federal law
Under the Fair Debt Collection Practices Act (FDCPA), you're entitled to certain legal protections when dealing with collection agencies.
You can learn these protections by reading the Debt Collection FAQs provided by the Federal Trade Commission (FTC).
The collection agency probably won't apprise you of your rights under federal law, which is why you'll need to understand them very early in the collection process.
Sometimes just citing one or two provisions of the law gets an over-eager collection agent to back down.
Seek Legal Help in Dealing with American Profit Recovery
As you may have gathered from reading this guide, dealing with any collection agency is not for everyone.
If you're finding your efforts aren't making any progress, or if American Profit Recovery threatens you with legal action, the best course will be to get legal representation.
If that's the case, we recommend Lexington Law.
As one of the largest and most successful credit-centered law firms in the country, they have vast experience dealing with collection agencies.
Not only can they represent you in a credit lawsuit, but they may be able to have the account removed from your record.
Specific Strategies for American Profit Recovery
Now that you know the basics for dealing with any collection agency, let's take a look at specific strategies for dealing with American Profit Recovery.
1. Demand American Profit Recovery Provide a Debt Validation Letter
Collection agencies are required to provide debtors with information substantiating the obligation they claim you owe. This is done by providing you with a debt validation letter.
The collection agency should automatically send you the letter, but you must request it if they don't.
A debt validation letter will provide details of the debt, as well as the information the collection agency has connecting you to the obligation.
For example, the letter should provide the name of the original creditor, the amount of the original obligation, and the date the account first became delinquent.
It should also provide information making it clear you're the one who owes the debt.
Once you receive a fully completed debt validation letter, you'll need to carefully review all information disclosed about the debt and what the collection agency has on file about you.
Specifically, you should be looking for errors and inconsistencies.
For example, if the letter identifies an original creditor you've never dealt with, that may be the basis of a dispute.
But it may also be a debt you've already paid in the past. If so, you should be able to clear up the collection account by providing copies of documents proving you've paid the obligation.
It could also be a case of mistaken identity. The collection agency may be confusing you with someone else, perhaps someone with a similar name.
If any of the information concerning the responsible party is incorrect, you should dispute the debt.
Legally, the agency is required to drop the case against you if the information they have on file is incorrect.
Mailing Address:
American Profit Recovery – Massachusetts Office
31 Hayward Street
Suite 2A – 213
Franklin, MA 02038
American Profit Recovery – Michigan Office
34505 W. 12 Mile Road
Suite 333
Farmington Hills, MI 48331
2. Request a Goodwill Deletion
This is a strategy recommended to remove a collection account from your credit reports if it has already been paid.
You'll send American Profit Recovery a goodwill letter, in which you'll remind them the debt has been paid. And you'll request it be removed from your credit reports.
The most important part of this letter is the explanation you will include for the reason the account went into collection.
If that was due to circumstances beyond your control and you can prove your claim, the company may agree to remove the account from your credit reports.
Your explanation must be compelling. That is, the extenuating circumstance must be a significant event.
Examples may include the death of a loved one, a prolonged time of unemployment, or a major medical event.
Providing documentation confirming your explanation may get the collection agency to agree.
3. Offer a Pay-for-Delete Agreement
This is a hit-or-miss strategy. But it may be worth trying if you legitimately owe a debt, you're willing to pay it, and your only concern is having the collection removed from your credit reports.
You'll do this by sending American Profit Recovery a pay-for-delete letter. In the letter, you'll propose making full payment of the collection in exchange for the agency removing it from your credit reports.
If they agree, have them confirm their agreement in writing. But even if they send that confirmation, they still may not remove the collection from your credit reports after receiving payment.
Collection agencies are not legally required to remove negative information from your credit report in exchange for full payment. But some agencies may cooperate.
4. Demand Deletion if American Profit Recovery Can't Fully Validate the Debt
We have already covered what to do if a debt validation letter shows incorrect information.
But you may be able to demand the claim against you be dropped if the agency either fails to provide the debt validation letter, or if it comes back missing important information.
Even if the agency doesn't agree, you can open a dispute with the three major credit bureaus: Experian, Equifax, and TransUnion.
They'll investigate within 30 days and if the information is not provided by the agency, the collection account will be deleted from your credit reports.
You should be aware, however, that even if a collection account is removed from your credit reports, the collection agency may continue to pursue collection efforts against you.
If that happens, you may need legal representation.
We'll get to that in a minute.
5. Offer to Settle the Debt for Less Than the Full Amount
Collection accounts are frequently settled for less than the full amount owed. In some situations, the collection agency may signal their willingness to accept a reduced amount.
But in most, you'll need to take the first step and make the proposal.
Send American Profit Recovery a letter proposing to settle the debt in full for a greatly reduced amount.
Start the process by offering no more than half the full amount, and less if you think they'll go for it.
If they counteroffer, they're signaling their willingness to negotiate. You'll then go back and forth until you reach a number that's agreeable to you and the agency.
Once that happens, demand American Profit Recovery provide you with a letter of acknowledgment.
That must clearly state they are accepting a reduced amount in full satisfaction of the entire obligation, that they'll end further collection efforts against you, and they will report the account as paid with all three major credit bureaus.
You must not send any money until you receive that letter. If you send payment before, the collection agency may accept your money as a partial settlement and continue to pursue you for the balance.
This is an example of how collection agencies don't always play fair. And that's why you may need to get professional help to finally settle a particularly difficult account.