Research credit repair companies for 10 to 15 minutes and you'll probably come away with a headache.
Should you go local? Should you call a big, well-known agency?
What about the negative reviews floating around? How do you know who's really going to help you?
Credit repair companies perform tasks you could do yourself if you chose (with a bit of elbow grease). Many agencies will say otherwise. And some will boast too-good-to-be-true results to sell their services.
We've nursed our fair share of headaches, consulted countless credit repair reviews, industry sources, and expert research and reviewed several popular, national brands.
And, over the years, we've narrowed our recommendations to just two companies as PreventLoanScams' top picks worth your money and time.
Those two companies are Credit Saint and Sky Blue.
Credit Saint ranks as our top recommendation. We like the company's customer service record, its A+ BBB rating, and the 90-day money back guarantee.
We especially like Credit Saint's commitment to writing custom arguments for their clients. Most credit repair services will use pre-written credit dispute templates that may or may not exactly suit your situation. Custom-written documents may help improve the firm's success rate in having erroneous negative credit items removed.
The money-back guarantee is a high point. You're eligible for a refund if the company is unsuccessful in removing any questionable items from your report in the first 90 days.
Note the fine print, though: You must have been a customer for at least 90 days, and you must request the refund before 120 days of service. Refunds can only be requested by phone.
Now, the somewhat complicated pricing options: $79.99 per month (with a $99 First Work Fee) covers the firm's base "Polish" package, offering a Medium level of credit repair "Aggressiveness." We asked what this entails. With this service level, the company will challenge up to 5 items on your credit report in each cycle.
The "Remodel" package costs $99.99/month (with a $99 First Work Fee). This level includes a 'High' Aggressiveness: the firm will challenge up to 10 items on your report and will also pursue erroneous bankruptcy and repossession items (in addition to the base package's service). You also receive the "Escalated Information Requests" option, where Credit Saint employs additional dispute processes in their dealings with creditors and credit bureaus.
Their most expensive plan, the 'Clean Slate', costs $119.99/month and a higher $195 First Work Fee. The top tier, most aggressive package includes judgment challenges, as well as an unlimited number of credit item challenges in a given cycle. Credit Saint dubs this their "Dispute Avalanche" service. Other reputable companies often cap their monthly challenges to around 5-10 per cycle. This feature appears to potentially be a game-changer for those with many items on their report needing repair.
Credit Saint's reputation for not accepting clients who don't actually need credit repair, combined with their customized service and money-back offer earns the company a top spot in our rankings.
Key Feature #1: 90-day Money Back Guarantee
Key Feature #2: Customized Disputes
$79.99/month
$99.99/month
$119.99/month

2004

90-Day Guarantee
Customized Challenges
A+ BBB Standing
Customer Service

Complicated Service Levels
Refunds by Phone Only
Sky Blue comes highly recommended as one of the longest established legitimate firms in the industry. We like their track record of exceptional customer service, and appreciate the simple one package-one price cost structure.
$79 per month entitles you to the firm's dispute of 15 items on your report (5 items per credit reporting agency) every 35 days. Sky Blue touts this as 'the quickest pace in the industry' on their website (other firms may disagree).*
Sky Blue's customer service is consistently lauded by customer reviews and industry publications. The initial evaluation the firm does for all new customers can sometimes reveal cases where a potential customer would be better off simply fixing whatever may be ailing their credit themselves. Remarkably, Sky Blue has been known to inform their potential clients of this in lieu of charging them for services.
The firm's condition-free 90-day satisfaction guarantee (or your money back) is uncommon for the industry, and well-appreciated. We also like the $39/month couple's discount, bringing your total monthly bill down to $119 per month if you're planning to sign up with your spouse.
By October 2018, Sky Blue stopped requiring customers to pay for credit reports. In a world where credit reports and monitoring are readily available for free, this change makes a lot of sense. The firm used to charge $14.95/month for reports and monitoring. Now, per the Sky Blue website, "Upon signup we will assist you in getting your free credit reports and monitoring." In our opinion, this is a huge change for the better.
Exceptional customer service, a well-reviewed BBB profile (though not accredited), and its simple pricing structure merit Sky Blue the top spot in our recommended credit repair company list.
* More on that note: it's important not to be swayed by any firm's claim they will "work faster than any other company." The practice of spamming letters and notices to reporting agencies en masse is ill-advised, and is a sure-fire way to have your letters & disputes outright ignored. This is the case whether you're doing your own credit repair, or having a company do it for you. Any legitimate credit repair firm will work methodically, yet at the quickest rate possible, to maximize reporting bureau response-rates.
Key Feature #1: Top-ranked customer service
Key Feature #2: Affordable pricing
$79 per month
1989

90 Day Guarantee
Discounts Available
Good BBB Reviews
Customer Service
Are There Other Legitimate Companies?
We continuously review all the national credit repair companies. While we wholeheartedly recommend Credit Saint and Sky Blue, several other companies offer exceptional service and helpful information.
For example, Lexington Law, CreditRepair.com, and The Credit People are among the best credit repair companies in the nation.
So let's take a closer look at these firms, too. The order of this next list is random and not a ranking. We're merely reporting information & facts we've found on each of the companies.
Our goal is to research and report on credit repair companies with national notoriety. We aim to keep this information updated as often as possible.
We like direct access to a personal case representative. You'll (ideally) speak to the same person (or person(s)) each time you call Lexington. The human issues behind a person's bad credit can often be very delicate. While a dedicated account rep may not be that important for some, a familiar voice will likely be a huge plus for most.
We like their self-reported long credit-fixing history (June 28, 2019: their website's homepage notes '10 million negative credit items removed from their customers' credit reports in 2017 alone). Lexington Law has lawyer teams spanning 21 states, and its customer support is available 7 days a week by phone, email, or online chat.
Their pricing is relatively complex. Lexington Law offers three service levels: the basic Concord Standard at $89.85 per month, Concord Premier at $109.95 per month, and PremierPlus at $129.95 per month. The basic plan is all you need for Bureau Challenges & Creditor Interventions (the two things a firm will actually do to repair your credit).
The Concord Premier is their "most popular" plan and offers upgrades over the Standard package including InquiryAssist, Score Analysis, ReportWatch, and TransUnion® Alerts. Going all the way up to the PremierPlus adds Cease & Desist Letters, a FICO® Score Tracker, Identity Protection, and Personal Finance Tools.
We would recommend first considering the basic Concord Standard plan, and only upgrading to the Concord Premier if you do not already have an active credit monitoring service (either through a Credit Card provider, or elsewhere). If you're looking for the top-of-the-line, and you foresee needing to send C&D letters to debt collectors and/or creditors, the PremierPlus package appears to be for you. However, for most, the most expensive plan doesn't seem to be necessary.
Discounts are offered: a family/household discount of 50% off your spouse's first month of service (not your full bill).
Remember how we said researching credit repair companies is potentially headache-inducing? That warning especially holds true with Lexington Law. Reviews from past customers abound on the Internet. You'll read an article explaining how great Lexington is, then read a customer review saying the complete opposite.
One thing we've found with credit repair companies: patience is critical.
When your credit report needs repair, and you hire a firm, you need to count on at least 2-4 months to begin to see results. Lexington Law will begin working on your case right away upon your sign-up, but the speed of changes in your report ultimately up to how quickly the three major credit reporting agencies respond to Lexington's inquiries.
We've heard from many customer reviewers of their dissatisfaction when they didn't see results in the first month (or two). This is a common complaint not just with Lexington Law, but many other credit repair agencies. Our advice: be patient & stay in communication with the firm you've hired. The first 4 months after hiring an agency should tell you enough about whether the firm's services are working for you.
May 2019: There is currently an open suit filed by the Consumer Financial Protection Bureau (CFPB) against Progrexion (Lexington Law's parent company), relating to Telemarketing practices & the collection of upfront fees.
Key Feature #1: Recognizable brand
Key Feature #2: Personal case advisors
Concord Standard: $89.85 / month
Concord Premier: $109.95 / month
PremierPlus: $129.95 / month

1991

Long History
Personal Case Advisors
Discounts Available
Educational Resources

$14.99 fee for Credit Report
Hold Times
Complicated Service Levels
We like CreditRepair.com's simple pricing structure: one package & one price. $99.95 per month entitles you to the firm's full-service offering.
Along with Lexington Law, CreditRepair.com is another very well-known brand in the credit repair industry. In fact, the same company who owns Lexington also owns CreditRepair.com (Progrexion). The two brands offer similar service, a key difference being the latter's simpler pricing.
The firm is active on social media, with an audience of over 100,000 followers on Facebook at the time of this review. CreditRepair.com ran a campaign in early 2016 with the hashtag #CreditAcrossAmerica, where they answered customer questions about credit via short videos. A number of customer testimonial videos have also been uploaded to the page.
Granted, a credit repair company isn't likely to upload negative reviews to their Facebook page. The reviews you find there will all be positive. Like most any other company, and with just a little bit of digging – you can find a fair share of negative reviews for CreditRepair.com, too.
The negative reviews often deal with heightened expectations new customers may have. The CreditRepair.com 'How it Works' page, at the time of this review, illustrated (using a bar graph) the removal of around 6-7% of their past customers' negative items from their reports every month, starting in Month 1.
It's important to consider: this figure, while likely accurate as an average, is exactly that: an average. While results with a credit repair firm in Month 1 are indeed possible with any legitimate credit repair firm, they should not be expected.
CreditRepair.com offers a $100 couple's discount off your first combined bill. Interestingly, you need not be married to receive this discount (meaning you could, conceivably, sign up with a close friend & share the discount).
May 2019: There is currently an open suit filed by the Consumer Financial Protection Bureau (CFPB) against Progrexion (CreditRepair.com's parent company), relating to Telemarketing practices & the collection of upfront fees.
Key Feature #1: 20+ years of experience
Key Feature #2: Simple pricing structure
$99.95 per month
1997

Long History
Numerous Reviews
Mobile App
Discounts Available
One Package, One Price

$14.99 for Credit Report
Lofty Expectations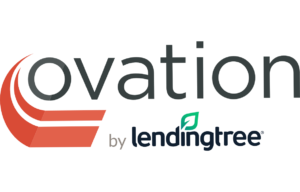 From
$79
/ Free Consultation
Ovation Credit Services, a LendingTree Company has been a trusted leader in credit repair and credit education since 2004. Once they have helped you maximize your credit profile, then you have the support of LendingTree to help with all your financial lending needs.
The company wants to develop one-on-one relationships with its clients who need help repairing their credit scores. Ovations Case Advisors have discovered they can help clients most during regularly scheduled account reviews. They will explain what is being done to improve your credit profile, discuss actions you can take to help maximize your credit score, and also teach you about pitfalls to avoid that may have a negative impact on your score.
Since June 2018, Ovation has a new parent: LendingTree, the online lending marketplace giving consumers multiple choices to find the best fit for your financial needs.
So far it seems LendingTree, which itself has an A+ rating from the Better Business Bureau, has been a positive extension to Ovation.
Ovation has maintained the BBB's top rating as an accredited member since 2004, and its customer service reps seem to resolve complaints quickly.
The Consumer Financial Protection Bureau has not reported on any complaints from Ovation customers over the past seventeen years.
Ovation offers a variety of programs that will work with nearly every budget while offering personalized support throughout the programs.
If time is of the essence, choosing the Fast-Track option for a one-time fee of $25 places you in priority each month for service.
Another add-on provides ongoing identity theft protection if any program other than Essentials Plus is selected. This service is included as part of the Essentials Plus program.
Ovation offers a free consultation and some nice discounts which include referral credits if you refer a friend who signs up, a 20% couples discount since partners tend to have some of the same credit issues, and a seniors / military discount that knocks 10% off the monthly bill.
The free consultation is nice, and if you need more time to think about your options, you can request that they give you a call back at a later time.
If you do sign up, know that you can cancel at any time. Ovation does not require an ongoing contract.
Ovation says it will refund your monthly fee any time if they are unable to provide the services, as outlined in their terms and conditions, but it does not offer a full money-back guarantee.
Side note: If you're considering any credit repair company, be wary of companies that guarantee specific results. Credit repair results vary based on your personal circumstances. So there's no way a company can guarantee to fix all your problems. However, Ovation does provide credit coaching to help minimize the impact of any accounts that are accurately reported as delinquent.
Just because it's phone-based doesn't mean Ovation has no online presence. You'll have 24/7 access to your account dashboard. And you can email your advisor; just don't expect to hear back the same day if you email on a weekend or late in the business day.
Key Feature #1: Personal Case Manager
Key Feature #2: A+ Rating from BBB (for Ovation and its parent company, LendingTree)
First Work Fee for all plans: $89
Essentials Plan: $79/month
Essentials Plus Plan: $109/month
Add-On: Expediting the process and ID theft protection $25/month

2004

Personal Approach
Transparent Pricing

Phone-Based and/or Online Communication Required
Identity Theft Protection Costs More (unless you have chosen the Essentials Plus Program)
The Credit People offers a 60-day '100%' money-back guarantee, and a flat up-front payment option if you'd prefer not to pay a credit repair company month-to-month. These two features alone help The Credit People stand out from the pack.
Their service offering appears straight-forward: one all-inclusive package including credit repair with "results in 60 days" and monthly improvement thereafter, customer access to credit reports & scores, and phone support during business hours.
Their 'Monthly Membership' costs $79/month, with a $19 7-day trial option if you'd prefer to test the waters before paying full-price. TCP also offer a Flat Rate, 6-month Premium Package for $419 that includes everything the normal service offers without the monthly fee.
A note on the guarantee: according to the company's website, the money-back guarantee applies only to your last month's payment (in addition to not being charged for your next month's service). This is only if you request the refund within 60 days of signing up.
The Credit People's program is an interesting pick if you expect to be with any given company for 5 months or longer. With the average credit repair program requiring 6 to 7 months to complete, according to The Credit People, the Flat Rate Membership would appear to be a relative bargain.
If the up-front rate doesn't fit your budget, their monthly payment plan still appears to be budget-friendly. The Credit People also offer free credit reports & scores, aiding the firm's pitch for affordability. Surprisingly, most other companies tack additional charges on your account for this very-necessary feature.
The Credit People says customers can cancel their membership any time by phone during business hours, Monday thru Friday. Some reviews have noted somewhat lengthy hold times with The Credit People's phone support – 20 minutes or so, at a time.
A $20/month couple's discount is available on your first payment upon signing up. The fine print states this discount is given to each of your first payments (so, a $40 total discount on your first bill). The couples' discount was evidently not available if you were considering the Flat Rate Membership option.
Key Feature #1: Price
Key Feature #2: 1-month Money Back Guarantee
$79/month
7 Day Trial for $19
$419 6-month Premium Flat-Rate Package

2001

Improving Educational Resources
Free Credit Report & Score
16+ Years' Experience

No Individual Case Advisor
Hold Times
Fewer Online Reviews
Other Agencies We've Reviewed
We've also researched and reviewed other credit repair companies that didn't make an appearance in this guide. We'll link to those reviews below:
Rather than compile information for every company possible in this guide, we've chosen to focus on the high points. Critically, this guide's mission is to:
Help you find a company you can trust with your credit repair process.
Or, help point you towards the DIY path.
Why Recommend Only Two Companies?
Two reasons.
1) We know, like & trust Credit Saint and Sky Blue.
2) If you don't hire either of the companies we recommend, the best alternative we'd recommend is to try your hand at DIY credit repair.
Our top recommended company excels in four key areas:
Exceptional customer service.
Clear pricing structure (including flat rates).
A 90-day money-back guarantee.
No extra charge for credit reports and credit monitoring.
We have found several credit repair companies in our research with solid marks in some of these categories.
However, the key elements here that set Credit Saint and Sky Blue apart (in our estimation) are:
customer service and company recognition and trust.
So, we're left with a choice of:
Recommend several companies to repair credit. This would fit the normal expectation of a 'top list'.
Or:
Recommend the two we'd hire, and report the rest of our research. If we were looking to hire a credit repair agency, there are only two that stand out from the pack (in our opinion).
Yes, we're paid a commission (at no charge to you) if you sign up with Credit Saint or Sky Blue.
For that matter, we're also paid a commission if you sign up with Sky Blue, CreditRepair.com, or The Credit People using our affiliate links in this post.
Advertiser relationships are how we keep PreventLoanScams.org in business as a free resource.
And yes, there are probably other great, legitimate companies we could easily recommend.
But, we've chosen to keep things simple here. Because when you have bad credit, you don't have time to navigate the details of dozens of companies.
DIY is a Viable Alternative
Yes, we fully recommend Credit Saint and Sky Blue as solid choices if you're set on hiring a company.
There's always something comforting about hiring an expert — whether you're repairing your credit history or installing kitchen cabinets.
But, if you want a quick fix to your credit, don't hire a credit repair company. A credit repair company is simply a personal finance tool.
There is no shortcut for fixing poor credit. And no company can promise to raise your credit score (by a specific amount, or even in general). Some companies advertising as 'credit repair firms' may say otherwise.
There isn't a single thing a credit repair company can do that you can't do yourself.
Choosing to hire a credit repair company means you're exchanging your hard-earned dollars for the promise from an agency to do the following:
Dispute inaccuracies on your credit profile (false debts/accounts, repossessions that didn't happen, inaccurate charge-offs, false inquiries, accounts older than seven years, bankruptcies & tax liens older than 10 years).
Provide credit education and credit counseling to help improve your credit over time.
Simply: you can do this all by yourself, too.
How To Fix Your Own Credit
Step 1. Find Inaccuracies
First, you need to learn how to spot inaccuracies on your report.
Credit monitoring helps you discover problems before they hurt your credit score. It's the worst when you learn you have poor credit after applying for a loan.
Step 2. Write Dispute Letters
After discovering an inaccurate negative item on your credit profile, you need to write letters to the three credit bureaus, Transunion, Experian, and Equifax, to dispute those inaccuracies.
The Fair Credit Reporting Act requires debt collectors and credit bureaus to validate your debt. Debt validation means the bureaus must prove the debt is legitimate and yours.
If the debt can't be validated as yours and legitimate, the bureaus must remove it from your profile within 30 days. You may need to make several written requests before all three credit bureaus fix the inaccuracies.
If the credit reporting agencies fix the mistakes, they're required to provide you a free credit report. If they determine the negative item is valid, they must inform you of this decision in writing.
Credit repair takes time and patience.
Step 3: Do No More Harm
While you're busy writing and sending letters to the three credit bureaus, you should also pay attention to your active credit accounts.
Pay down your credit cards if possible. Start with the cards with the highest interest rates. Make every payment on time, and avoid applying for new credit because it could drop your score further.
This DIY route may be frustrating and time-consuming. You're exchanging your time for better credit. With a credit repair company, you're simply paying money for someone else to do this work for you.
FAQ & What You Need to Know
What is a Credit Repair Agency?
"Credit repair" describes a proactive approach to improving your personal credit score and credit profile. This "repair" can include activities such as contacting credit agencies about mistakes on a report.
A credit repair agency does this work on behalf of customers to improve a credit score and report.
Credit repair includes learning how to practice using your credit well. This aspect of credit repair involves education and consistent practice.
Credit repair agencies are generally known to provide educational services and credit counseling in addition to reaching out to credit bureaus for their customers.
What companies can help fix credit?
Credit repair firms, such as the following, can help fix & improve your credit by disputing inaccurate negative information on your report:
Why Hire a Credit Repair Agency?
1. Time & Convenience
Even if you know how to repair your credit yourself, you may need to get in touch with an agency for additional help, especially if you don't have time to write a bunch of dispute letters yourself.
Just because you know how to repair your credit does not mean you have time to repair your credit.
Note: This doesn't mean you should put your credit repair in the hands of an agency and forget about it. We recommend getting familiar with how these agencies work so that you're educated on what their process will look like, and what your role my be during the repair.
2. Expertise & Experience
Credit repair agencies make it their business to do one thing especially well: credit repair. They offer other services too like credit monitoring and identity theft protection.
But these companies excel at writing cease and desist letters, disputing inaccuracies, and being persistent. The best credit repair companies have teams of professionals who can cite the law on your behalf in their sleep.
If you have little or no experience dealing with the credit reporting agencies, creditors, and potential legal issues, a credit repair agency can provide tremendous help.
When you hire an agency to help you repair your credit they will usually be happy to give you the information you need to help keep your credit in good standing.
3. More Than Credit Repair
Some agencies offer other services, such as goodwill letters and legal services.
Your credit profile affects you when you're looking for an apartment, buying a home, getting a new job, signing up for utilities, or applying for a personal loan.
Depending on the kind of help you need, you may want to consider an agency that can assist in another area while they're helping you repair your credit.
What to Consider Before Hiring an Agency
1. Your Expectations
A credit repair agency cannot guarantee successful credit repair for any given customer.
The truth is: every individual's personal finance situation is unique, and inevitable circumstances may exist – preventing even the best agency from cleaning or removing items from a customer's report.
Even though you might commit to paying a company's fees, remember: you're paying for a service, not a guarantee.
No one can promise to completely repair your credit, or improve your FICO score.
Some reputable firms offer money-back guarantees if you do not see results, or if you're unhappy with the service (Sky Blue, as an example).
A firm's "money-back guarantee" may be a welcome comfort, but it should not be conflated with an expectation for "guaranteed results."
But removing inaccurate or incomplete items should increase your score. A report published in 2013 by the FTC on the U.S. credit reporting industry found that after fixing errors on a credit report, one in 20 consumers had their score go up by more than 25 points.
The same report found that one in 250 consumers had their score go up by more than 100 points.
When you sign up with a repair company, make sure you're not going in with unrealistic expectations and goals.
Ask questions, understand the realistic possibilities your credit situation presents for possible repair, and understand your choice firm's payment structure before you "sign the dotted line."
2. Your Unique Case
It may be likely something on your credit report is inaccurate.
The aforementioned 2013 FTC report on the credit reporting industry found one in five consumers had errors on their report.
But there's no way to tell exactly what these errors are: they could be serious or small, like inverse numbers in a ZIP code.
For minor errors, you could potentially save the money you would spend to have an agency investigate on your behalf. You can retrieve your reports, and learn how to work with the bureaus yourself.
With this in mind, it's important to think about why you want to hire a credit repair agency.
Was your identity was stolen? Did a family member use a credit card in your name without your knowledge? Are there other major, sensitive items on your report needing attention?
You may feel more comfortable having experts handle your case,rather than attempting it yourself.
3. Your Needs & Goals
Most credit repair agencies offer more than one service, even if they say 'credit repair is all we do.'
When you sign up, a firm will likely ask if you also want to add additional services: some at an extra cost to you; others for free.
Think about your basic needs and goals. Knowing what these are before signing up to pay a monthly fee will help you decide what you do and do not need.
You may also want to think about some of the more unique services offered by certain credit repair agencies.
If you're applying for a new job, or need help with a legal claim, consider one of the agencies offering assistance in these areas.
Repairing Your Own Credit
If you want to find out how to repair your credit yourself, we have a guide for that.
The Federal Trade Commission notes you can potentially save your money instead of going to a credit repair agency.
Canada's Office of Consumer Affairs says: "No credit repair company can do anything you can't do for yourself."
Hiring a repair agency largely comes down to:
Saving time.
Alleviating headaches involved in dealing with creditors and reporting agencies.
However, an essential part of repairing your credit is educating yourself. This is the only way to ensure you have the tools to take control of your credit report and score once your credit is fixed.
Spotting Credit Repair Scams
There's a lot of 'credit repair noise' out there.
Too much of the noise is coming from 'fly-by-night' companies promising results they simply cannot deliver.
Here are a few things a credit repair company cannot promise to do (no matter what they advertise):
Boost your credit score by a certain number of points.
Remove a negative item that is
Help you receive a loan without knowing the specifics of your case.
Guarantee your credit score will improve.
Tell you not to contact the credit bureaus yourself.
Give you a "new credit identity."
The FTC offers a list and more details of what credit repair scams look like. The Consumer Financial Protection Bureau (CFPB) is another great resource.
A major sign that a credit repair service is a scam: When the agency demands payment before providing services. Most legitimate credit repair companies start charging you while the work is under way, aside from a setup fee which may be charged within the first week.
Each of the companies we research approach payment differently, so be sure to know what you're getting and when.
Key Tips for Hiring a Credit Repair Company
1. Go in With a Plan
Take a look at what you want for your future: the goals you want to achieve, and why you want to achieve them.
If you know you need help with applying for a new job or starting a business, look for an agency who can help you reach those goals.
Consider your expectations & turn your goals into a plan by using the 'SMART' acronym. Plan goals that are:
Specific
Measurable
Action-oriented
Realistic
Time-based
Taking the time to plan helps to ensure you won't find yourself paying a repair company for years without seeing any results.
2. Do Your Research
Before signing up with a credit repair company, you should know how to get your own free credit report.
Annualcreditreport.com is a free service backed by the FTC that sends your credit report to you every 12 months.
This is where your research starts: by knowing what is on your credit report.
Doing your research also means knowing your rights.
Of the important things the credit repair agency you choose is obligated to inform you: your right to cancel credit repair services within three days of signing up.
3. Know What You're Paying For
Don't rely on the agency to repair your credit just because you've paid them.
We touched on this before, but believe it's worth repeating: educate yourself on what credit repair is, and how the agency you hire will work to repair your credit.
With your goals in mind, separate what the agency is going to do and what you're going to do to fix your own credit.
Ask your case advisor to give you regular updates on your file's progress.
4. Ignore the Testimonials on the Company's Website
Publishing testimonials and case studies on a given credit repair company's website is important for building trust with their potential customers.
However, we recommend completely ignoring the credit repair reviews a company posts on its site.
Instead, aim to give more attention to fair and unbiased points of view on the particular company and their services.
Perhaps most importantly: ask around and do your research before committing to a monthly program. The Better Business Bureau (Credit Saint has an A+ rating) and the CFPB can help here.
Also, check the Credit Repair Organizations Act (CROA) if you suspect a company is being misleading.
5. Consider Doing it Yourself
Before signing up with an agency, think about how much time and energy it would take for you to do your own credit repair.
On average, a repair program may take 3 months to a year to help you fully improve your credit.
Looking at your report, score and goals, it may be possible for you to handle your credit repair in the same amount of time.
If you run into any problems while DIY'ing, or are unable to get the results you want, you could then consider approaching an agency.
6. Consider Going Local
We like some of the national agency options (Credit Saint, Sky Blue, etc). However, if a more personal touch is important to you – finding a credit repair service near you may be a good fit.
Local agencies may not advertise as well or look as robust as a large company. What they lack in size and glitz they can potentially make up for in customer service.
The key things to look out for:
Do they have a solid online reputation? Check their Google Reviews, Yelp profile, BBB profile (if they have one).
How does the company treat you when you call the office? Do they push the sale, or do they aim to first understand if you're a candidate for credit repair? Do they offer a free consultation to help assess your needs? The best companies will not take your money if they can't realistically improve your credit.
Are they active in your community? See if they have a social media page (Facebook, Instagram). Granted, this is a 'nice to have.' Lack of a social media presence isn't a dealbreaker, especially if their online reviews look clean.
7. Verify Removals from Your Credit Report
Credit bureaus have 30 days to verify a dispute sent to them. If the dispute is not verified after 30 days, the item is removed from the report.
To a customer, it may appear their credit report has improved. Even though the deleted record may in-fact be accurate.
You may get lucky – and the item may never reappear on your report.
However, the lender can eventually report back to the bureau, and the disputed item can be found to be valid and re-added to the customer's report.
Pay close attention to what items a firm claims have been removed from your reports. If you know certain deleted item(s) are accurate, be prepared for the items to potentially re-appear in the future.
FAQs
Who are the best credit repair companies?
The top 6 companies we've found in our research are:
Credit Saint
Sky Blue Credit Repair
Lexington Law
CreditRepair.com
The Credit People
How much do credit repair services cost?
Our top-reviewed services range in price: Credit Saint costs $79.99/month, Sky Blue costs $79/month, Lexington Law is $89.95/month, Credit Repair.com is $99.95/month, and The Credit People starts is $79/month.
Most firms also charge a "first-work fee" or setup fee billed after the company has completed initial services (a few days after you sign up). Prices quoted here are each company's base package.
Can a credit repair company actually help?
A legitimate credit repair company will work to remove inaccuracies from your report to help improve your credit issues.
Their credit services should only be used in tandem with good personal finance habits: paying off debt, making on-time payments, avoiding taking on new debt.
Do I have to hire a company to repair my credit?
The short answer: No.
If you have a particularly complicated repair with numerous items to clean-up, hiring a professional firm may make sense.
However, if your report is only marred by one or a small handful of errors, you could potentially save money by learning how to remove these negative items on your own.
Will paying off all my debt repair my credit?
Not necessarily.
Paying off your debt will likely contribute to improving your credit profile and score, but truly repairing your credit takes time & patience.
In addition to paying off debt, consider a few different tactics that will help build your credit for the long term.
I saw an advertisement for a company that said my credit score can be increased for a low, one-time fee. Is this a scam?
Here's where you have to take a close look at what the agency is promising, and trust your gut.
If you're wondering whether the offer you're looking at is a scam, that may be a sign in itself of the company's potential illegitimacy.
Is the firm promising to increase your score by a specific amount, or making a promise based on claims of what they've been able to do in the past?
Sometimes the best rule to follow is the simplest:
"Doubt means don't" (Oprah Winfrey).
Before You Buy
In summary: hiring a professional firm can help consumers rebuild damaged credit due to financial hardships, such as foreclosure or identity theft.
A reputable agency employs professionals who are experts in working with creditors and credit bureaus.
For the DIY inclined, credit repair does not have to be a complicated process, especially if you have only a few errors on your report.
If you choose to hire a company to help, however, make sure you know these 3 things first:
Your expectations
Your rights
Why you're hiring the firm
Rankings Disclosure
If you sign up for a credit repair firm's services via a link or phone number on this page, PreventLoanScams.org may receive a commission for the recommendation. We appreciate this compensation for our efforts in conducting research and maintaining the PreventLoanScams.org website.
Factors important to you (the actual individual who may need their credit repaired) are what ultimately weigh into our rankings the most: affordability, a company's ability to get results, and customer support. We only recommend companies whose service we can trust, regardless of potential monetary benefit.
(Product pricing updated as of 3/10/21)