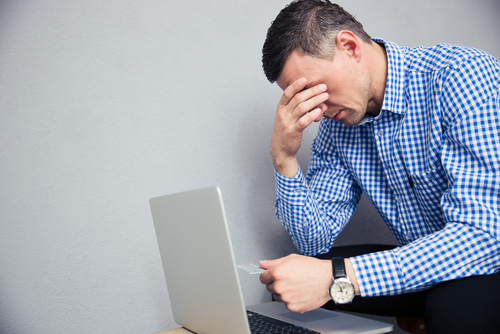 If you had a hospital visit or operation that you were unable to pay for, you may begin hearing from a company called ARS National Services.
They are a third-party debt collector that is hired by healthcare providers to collect delinquent medical bills.
They are completely legitimate, and they are not going anywhere once they're on your trail.
Debt collectors are a nuisance and a headache, but their effect on your credit score is much more worrisome than their calls.
Once your debt is handed over to ARS National Services, they will open up a collections account on your credit report.
This account will cause your credit score to drop significantly and can remain on your credit score for as long as seven years.
The most important objective when dealing with the debt collector is to get them to remove their collections account from your credit report.
We will break down exactly how you can get them to do that in our guide below.
What is ARS National Services?
ARS National Services is a medium-sized third-party collection agency that is headquartered in Escondido, CA.
In addition to their headquarters, they also have offices in Houston, TX; Jacksonville, FL; and Ontario, CA.
Originally founded in 1987, they specialize in debt collection for delinquent medical accounts.
They typically work with health care providers, such as hospitals and doctors' offices.
Get a Free Copy of Your Credit Report
How to Deal with ARS National Services
If you want to remove ARS National Services from your credit report quickly, it is important that you follow the three steps below.
Know Your FDCPA Rights
Did you know that there is federal law that protects you from ARS National Services' harassment?
They are unlikely to inform you of your rights because they are mainly concerned with getting you to pay up.
If their deception and harassment helps them achieve that, they are not going to stop until you tell them the gig is up.
The Fair Debt Collection Practices Act (FDCPA) is federal legislation that was enacted in the seventies.
It was passed after it was found that debt collectors were treating customers like common thugs rather than like BBB-certified businesses.
The purpose of the legislation is to prevent deception, abuse, intimidation, and agitation from debt collectors.
Under the FDCPA, debt collectors are not allowed to:
Threaten you with violence.
Threaten you with legal action that they can't or won't take.
Discuss your debt with anyone but yourself.
Defame your character or publicly shame you.
Call you at all hours of the night.
Misrepresent themselves on the phone.
In addition to limiting ARS National Services' collection tactics, the FDCPA also affords you rights regarding means of communication.
You are allowed to ask them to only contact you via U.S. Mail, which is a right you should take advantage of.
This allows you to keep track of each letter that you get from them and can help you bolster your case in court if you need to.
As soon as you start hearing from them, you should familiarize yourself with your rights under the FDCPA.
This can help you protect yourself and keep ARS National Services in check.
Request Validation on the Debt
Another important right under the FDCPA is the right to request debt validation from a debt collector.
This is how you can know for sure that ARS National Services is collecting the right debt from the right person.
It can also help you make sure that they have all the correct information about your debt, such as last date of account activity and debt total.
You should still take advantage of your right to request validation even if you know that the debt is yours.
You can file a dispute with the credit bureaus if they have any information wrong about your debt.
This is a way that you can get out of having to pay it altogether.
To ask the collector for debt validation, write them a Section 609 letter.
This is an official request for them to provide definitive proof that the debt is yours and that they can legally collect payment.
When you send your letter, make sure that you request a return receipt. This is a slip that lets you know when ARS National Services has received your letter.
They should respond to your request when they receive your letter.
If they do not, it is an FDCPA violation, and you can file a complaint with the CFPB.
They should return with documents that list all the information that they have on your debt.
If they are unable to provide this information, they must contact the three major credit bureaus and delete their account from your credit report.
Opt for a Settlement with ARS National Services
Having your debt deleted through debt validation can be a long shot.
If ARS National Services is able to validate your debt, your next step should be to opt for a settlement with them.
Legally, you must pay them for the debt if they are able to validate it. This doesn't mean, though, that you must pay all of it.
They may have purchased your debt from your original creditor at a large discount, which means that they don't need to earn the whole balance to make their money back.
You may be able to get them to settle for a fraction of the debt.
Start by offering to pay them half of the total balance. Work with them until you come to an amount that works for both of you.
Make sure that you get ARS National Services to agree to delete their account from your credit report in exchange for payment.
Even if it means you have to pay the full amount, a deletion will go farther in the long run.
Draft up a contract that outlines the terms of the agreement and get both parties to sign. Once this is done, make your first payment to ARS National Services.
It usually takes about one month for a collections account to be removed from your credit report.
Keep an eye on your credit report to make sure that they follow through on their agreement.
If 30 days pass without change, reach out and remind them to delete the account.
Ask For Help
It's not always possible to remove a collections account from your credit report on your own.
If you're running into roadblocks while dealing with ARS National Services, it may be time for you to hire a credit repair company.
Credit repair companies can help you negotiate deletions with debt collectors and clean up your credit report.
They are a resource to help you offload the difficulties of dealing with ARS National Services on your own.
Check out our article on the top credit repair companies to help determine which is the best fit for you.
Does ARS National Services Have Any Complaints?
Getting a call from a debt collector is unpleasant for a number of reasons.
Not only does it mean that your credit is likely damaged, but it also means that you have to work with customer service representatives that are less than polite on the phone.
Despite having an A+ rating with the BBB, ARS National Services has been given 1.5 out of 5 stars for their interactions with customers.
They have also had over 200 complaints filed with the Consumer Financial Protection Bureau (CFPB).
You may wonder why ARS National Services has such poor feedback from their customers.
Many of the complaints cite rude customer service representatives, inaccurate reporting of debt information, and failures to validate debts.
If you experience similar issues with ARS National Services, you should consider filing a complaint with the CFPB or the BBB as well.