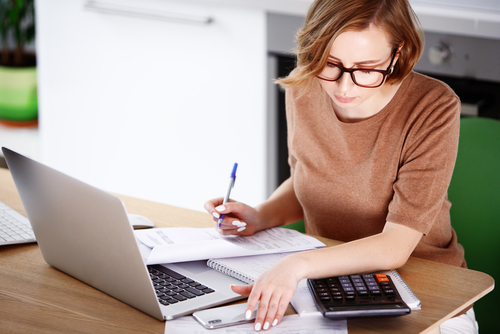 If a collection account appears on your credit report from Healthcare Revenue Recovery Group, HRRG, or HRRG Collections, it's likely you have an unpaid, past-due medical debt.
Unfortunately, with the steady increase in out-of-pocket costs consumers are expected to pay for healthcare, medical collections are becoming more frequent.
This is especially true among those who don't have the financial resources to pay the bills that can often amount to thousands of dollars.
We're providing this article to help you in dealing with HRRG if you should decide you want to take them on yourself.
We're going to present a number of strategies to help you eliminate the debt, have the collection account removed from your credit report, or a combination of both.
Is HRRG a Real Company?
HRRG is a collection agency that's been in operation since 1996. They are based in Sunrise, Florida, though they also list an address in Cincinnati, Ohio.
We were unable to find a listing for the company through the Better Business Bureau.
Most of what we know about the company comes from their own website.
Unfortunately, the website itself discloses little about the company, other than that it is a collection agency.
All that is known about the company, is that they are a collection agency that specializes in representing the healthcare field.
That may be fortunate if you're contacted by the agency.
Healthcare companies tend to be more flexible in dealing with past due debts and collections. This is largely because debtors are often ongoing patients and clients.
However, that's not a guarantee that dealing with HRRG will be a walk in the park from a negotiation standpoint.
How to Deal with HRRG Collections
Before doing anything specific to deal with HRRG, there are four rules you need to be aware of:
1. Don't deal with HRRG by phone
You should know from the start that collection agencies prefer contacting consumers by phone. That's reason enough for you to avoid it.
The reason collection agents like phone conversations is because it's easier to intimidate a consumer.
After all, the collection agent knows the collection process well, and the consumer generally doesn't.
You should also be aware that collection agencies routinely record phone conversations.
The reason they do that is to gather information that can be used as evidence if they decide to pursue a lawsuit against you.
That's because anything you say in a recorded phone conversation can be held as legitimate evidence.
Under federal law, you have a right to insist that a collection agency refrains from contacting you by phone.
HRRG even discloses that it has an internal do-not-call list that you can be added to at your request. Take advantage of that feature.
You should accept no more than one phone call from HRRG, and that's the first time they contact you. After that, it'll be time to put an end to future phone calls.
2. All contact should be in writing
The alternative to phone contact will be written correspondence. And once again, you have a right to demand all contact be handled in writing.
Written correspondence has several advantages over phone conversations:
It eliminates repeated, harassing phone calls at all hours of the day, even at work.
It limits the collection agent's ability to threaten you. Since collection agencies are specifically prohibited from threatening you, they'll have less liberty to do so in written correspondence.
It enables you to maintain a file of communications with HRRG, so you'll know exactly what's going on at all times.
Written correspondence will give you an opportunity to get opinions from third parties about exactly how to proceed in dealing with the collection agency.
The series of letters you collect from HRRG may help you in a legal defense against the company in a lawsuit.
It will enable you to be very specific in the information you provide. For example, you can avoid the potential to ramble, which often takes place with phone conversations.
You'll have written proof in case HRRG makes you a promise, then attempts to change the story after the fact.
Any letters you send to HRRG should be sent by certified mail, return receipt requested, so that you'll have a record of when you sent your correspondence, as well as when it was received.
3. Never make promises
This is the Number 1 rule in dealing with collection agencies (even though we listed it as #3 because it fits better in the rule sequence).
Understand this: if the collection agency can convince you to make a promise – or even an implication – that you're going to send payment, they can pursue legal action against you if you fail to do so.
The broken promise can be interpreted as an attempt to deceive, whether it's made by phone or in writing.
For that reason, never make a promise to pay unless you're willing to follow through and you have the funds to make it happen.
4. Know your rights
The Fair Debt Collection Practices Act (FDCPA) is a federal law put in place to protect you from collection agency abuse.
The Debt Collection FAQs provided by the Federal Trade Commission (FTC) is a good place to go to learn about these protections.
If you know and understand your rights, you could have an advantage when a collection agency starts getting ugly.
Get Professional Help to Deal with HRRG
If you've read this far, you can probably appreciate that dealing with collection agencies is far from easy.
What's more, the outcome of any given strategy is far from guaranteed.
If you feel you're not making progress, or you don't even want to attempt the effort, you'll need to get professional help.
Use a good credit repair company instead.
They know how to settle accounts for less than the full amount owed, and also how to improve your credit score.
They'll be especially valuable if you have multiple collections accounts outstanding.
However, if HRRG threatens you with legal action, you may need to hire a credit attorney.
Lexington Law specializes in credit law and may keep the case from ever making it to court.
Specific Strategies for Dealing with Health Revenue Recovery Group
With the above general rules in mind, let's get down to specific strategies for dealing with HRRG.
Demand HRRG Collections Provide a Debt Validation Letter
Legally, collection agencies are required to provide you with this letter even if you don't request it.
That doesn't mean they will. For that reason, you may need to demand they provide it.
Demand that they provide what's known as a debt validation letter.
The letter must provide complete information on the debt, including the:
name of the original creditor
date the account went into collection
amount of the debt
information that clearly connects you to the obligation
If they fail to provide the letter, or if it comes back with incomplete information, you'll have a solid basis to dispute the collection account entirely.
We'll get into the details of that strategy shortly.
Request a Goodwill Deletion
This is perhaps the simplest way to have a collection account removed from your credit report.
It's not guaranteed to work, but if it does, your credit score will get an immediate benefit once the account is deleted. That's why it's worth trying.
But it will only work if the debt is paid in full and you can provide a compelling reason explaining that the collection account occurred due to reasons that were completely beyond your control.
You'll make your request using a goodwill letter.
In the letter, you'll remind HRRG that:
the debt has been fully paid
present the extenuating circumstances that led to the collection in the first place
politely request that they remove the collection account from your credit report as an act of goodwill
Your letter will carry more weight if you can provide documentation that proves the difficult circumstances that led to the collection account.
Not all companies will cooperate, but some will.
And that's why you need to at least try this strategy.
Offer a "Pay-for-Delete" Agreement
This is a strategy you might want to try if either you know the debt HRRG is trying to collect is legitimately your obligation, or they provide a fully completed debt validation letter proving that it is.
Essentially, you'll offer to pay the debt in full in exchange for HRRG deleting the collection account from your credit reports.
The strategy is worth trying if you have the funds to fully pay off the debt.
But it's highly unlikely to work if you plan to first attempt to settle the debt for less than the full amount owed.
But if you do have the money, it's worth trying.
To make it happen, you'll send what's known as a pay-for-delete letter. In the letter, you'll make a direct request for HRRG to delete the collection accounts from your credit report in exchange for full payment from you.
Collection agencies will sometimes agree to this arrangement because it's a way for them to receive full payment of the amount owed.
However, you should be aware that it's not a legally enforceable arrangement.
Even if HRRG agrees to the deal in writing, they can accept your payment and fail to remove the collection account from your credit reports.
Unfortunately, you'll have no legal recourse, because creditors are technically not supposed to delete negative information from credit bureau records, even if the account is paid in full.
The most they can do is show the account as paid. But if HRRG is willing to cooperate, it's worth trying. You just can't guarantee that they will.
Demand Deletion of the Account if HRRG Can't Verify the Debt
Your best chance at making the entire collection account go away will be if HRRG fails to provide you with a debt validation letter.
You'll then have the legal right to demand the agency delete the collection account from your credit reports.
This outcome is hardly unusual. Collection agencies often attempt to collect on an account that has already been paid.
If you have evidence the account has been paid or you can dispute that the person connected with the debt is not you, you'll not only have the account removed from your credit reports, but you'll also no longer owe the money.
There is a chance HRRG won't cooperate even if they fail to fully validate the debt. But if that happens, you'll be able to open a dispute with the three credit bureaus, who will be required to investigate your dispute within 30 days of receipt.
If HRRG similarly fails to validate their claim against you, the credit bureaus will remove the collection account from your credit.
But even if the credit bureaus delete the information, there's no guarantee HRRG will stop pursuing you for the debt. It's just the way the collections universe works.
Get a Free Copy of Your Credit Report
Settle the Debt with HRRG for Less than the Full Amount Owed
This strategy is probably the most common one for dealing with collection agencies.
If you do owe the debt, you can settle it for less than the full amount due.
It won't remove the collection account from your credit report, but it will settle the obligation.
You must handle this entire process in writing, knowing that it may take several attempts to make it happen.
You'll make a written offer to settle the debt for a percentage of the full amount due, like 50%.
The collection agency will counteroffer with a higher amount. You'll then go back and forth until you agree on a settlement.
Once you do agree, make sure HRRG confirms the agreement in writing. They must confirm that they'll accept the agreed-upon amount in full satisfaction of the entire debt.
They must also agree that they'll report the account as paid with all three credit bureaus.
You should send payment only once you have this letter in hand.
If you send money before the letter arrives, the collection agency could still try to pursue you for the full balance of the debt.