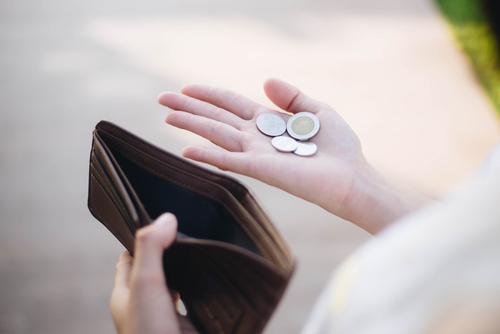 Everyone has some form of debt during their lives. If you've had problems paying back a bill, you may begin to hear from an establishment called Midland Credit Management.
They are a true debt collection goliath. They acquire more delinquent accounts than any other company in the United States.
While they are certainly intimidating in their collection tactics, their largest effect is on your credit history.
There are a couple of things that need to happen before they can collect your debt.
First, they must acquire the account from your original creditor.
Second, they must open an account on your credit report, known as a collection account.
This collection account can lower your credit score by 100 points and can remain on your credit report as long as seven years.
When dealing with Midland Credit Management, the most critical step is to remove their entry from your credit report.
This will help improve your credit and stop their nonstop communications.
About Midland Credit Management
Midland Credit Management is a debt collection agency and was originally founded in 1953 in Kansas.
They are a part of Midland Funding LLC and are currently headquartered in San Diego, CA.
A true industry giant, they are the largest debt acquirer in the country.
They mainly purchase overdue accounts from credit unions, major financial institutions, and telecommunications companies.
In 2017 alone, they generated over $1 billion in revenue.
They have a large team of over 8,000 employees to help them acquire, process, and collect overdue bills.
You will know Midland Credit Management is pursuing you if you begin to receive calls and letters from them demanding payment.
You will also notice an account under their name appear on your credit report.
Midland Credit Management may be listed under a variety of names, including "midland credit", "midland fund", or "midland credit mgmt inc".
If you are overwhelmed by dealing with negative entries on your credit report,
we suggest you ask a professional credit repair company for help.
How to Deal with Midland Credit Management
Here are the four critical steps to take when dealing with Midland Credit Management.
Communicate Strictly in Writing
Debt collectors are known for saying one thing over the phone and then turning around and doing the opposite.
That is why the FDCPA grants you the right to request that they only communicate with you through writing.
The FDCPA was designed to create fairness and respect between a debt collector and a customer.
Handling business in writing helps level the playing field between you and Midland Credit Management in a number of ways.
First, it allows you to keep track of all their communications.
You are able to hang onto each letter they send to show that they are communicating an appropriate amount.
If they begin flooding you with letters, you can hold onto each one and file a complaint with the CFPB.
Second, it forces them to be more intentional with their promises.
By holding onto each letter, you have proof that they made certain agreements during the collections process.
This will bolster your argument in case they try to go back on their word.
Start by sending a letter to Midland Credit Management demanding that they conduct all future business with you through certified U.S. Mail.
If you continue receiving calls from them, tell them that they are in violation of the FDCPA and hang up.
Ask for Debt Validation
Now that you have requested all communication in writing, your next step is to write Midland Credit Management a debt validation letter.
Also known as a Section 609 letter, a debt validation letter is an official request to verify a debt that can only be made within the first 30 days of hearing from a debt collector.
If you formally request debt validation, they are required to prove that the debt belongs to you and that all the account details are precise.
Requesting debt validation is as easy as sending them a Section 609 letter.
Make sure that you request a return receipt from the sender when you send your letter. This allows you to know for sure that the collector has received your letter.
Midland Credit Management should send you back proof in the form of documents. Go through each page carefully and make sure that all the details are correct.
If any details are neglected, such as a payment not being listed, you can ask them to remove the inaccurate entry from your credit report.
You can also submit a dispute with the three main credit bureaus.
Work out a Settlement with Midland Credit Management
If your debt is proven to be valid, you are wholly responsible for repaying it.
However, you do have the option to work out a settlement with Midland Credit Management.
They may be willing to delete their account from your credit report in exchange for payment.
This will require some negotiating on your part, but it is worth it in order to repair your credit history.
Start by offering to pay about half of your debt.
Negotiate with them until you reach a minimum amount at which they are willing to delete the collections account.
Once you reach a compromise, write up the specifics of your agreement and get Midland Credit Management to sign off.
Without written proof of your agreement, there is nothing holding them to actually deleting the account from your credit report.
Once they have signed the contract, you can make your first payment.
After that, it should take about 30 days for them to contact the credit bureaus and remove the account.
Monitor your credit report to ensure that Midland Credit Management removes the account.
If more than 30 days pass and they are still listed, reach out to them and remind them about the contract you both signed.
This should spur them to act.
Hire a Credit Repair Company
Working with debt collectors can be a tricky and tedious process.
If you would prefer to avoid the headache of dealing with Midland Credit Management on your own, you can always choose to work with a professional credit repair company.
Credit repair professionals understand the ins-and-outs of the debt collection industry.
They can work with the collection agency to increase your chances of having their entry removed and boosting your credit score.
Best of all, hiring a credit repair company can mean that you don't have to deal with Midland Credit Management one on one.
In fact, you may never hear from them directly again.
There are plenty of credit repair firms out there, but it is critical that you choose one that best fits your needs and budget.
Check out some of our reviews to help you understand which company will be a good fit for you.
Does Midland Credit Management Have Any Complaints?
It should come as no surprise that Midland Credit Management is pretty unpopular with their customers.
In their nearly 70 years, they have accrued a staggering 1.4 million complaints with the Consumer Financial Protection Bureau (CFPB) and over 1,100 complaints with the Better Business Bureau (BBB).
The source of these complaints come from their disregard of the FDCPA.
The Fair Debt Collection Practices Act (FDCPA) is meant to prevent the collection agency from overstepping their bounds when attempting to collect payment.
This includes calling at all hours of the day, threatening or insulting you, or misrepresenting themselves on the phone.
When you begin hearing from Midland Credit Management, it is important to familiarize yourself with the FDCPA.
This way, you can know when their collection tactics cross a line.
If you believe they have abused your FDCPA rights, you have the right to file a complaint as well.
Conclusion
Even though Midland Credit Management is an industry giant, you will take the same steps to deal with them as you would with a mom-and-pop shop debt collector.
However, you may find it more beneficial to work with a credit repair company.
They will know exactly how to negotiate with them and remove the collection account from your record.
Do you know any techniques for dealing with this collection agency? Drop a comment below and let us know your tips and tricks.