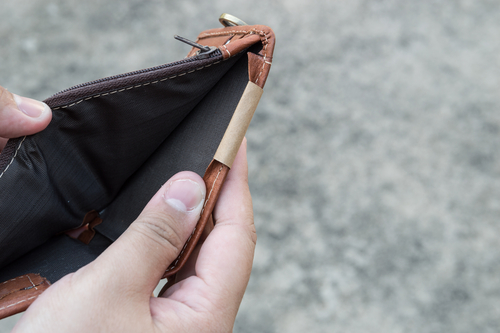 If Reliant Capital Solutions is listed on your credit report, it is because they have been hired to collect a debt from you.
They are a third-party debt collector that works with companies to recover unpaid bills from customers.
You've likely heard from them if they are listed on your credit report.
Besides being bothersome, they can have some long-lasting effects on your credit health and loan prospects.
You'll need to take steps to remove them from your credit report before they can tank your score.
About Reliant Capital Solutions
Reliant Capital Solutions is an average-sized debt collection agency that is currently headquartered in Gahanna, OH.
They currently employ more than 400 people across all of their locations and have a headquarters staff of roughly 185 people. They report annual revenue of about $10 million.
Founded in 2006, they work within a variety of industries to collect delinquent accounts.
These industries include:
student loans
retail
healthcare
automotive
government
commercial
…and more.
If you are overwhelmed by dealing with negative entries on your credit report,
we suggest you ask a professional credit repair company for help.
Does Reliant Capital Solutions Have Any Complaints?
In their 15 years in business, Reliant Capital Solutions has racked up quite a few complaints against them.
They currently sit with 38 complaints with the Better Business Bureau (BBB) and 190 complaints with the Consumer Financial Protection Bureau (CFPB).
The majority of complaints filed against them cite issues with the Fair Debt Collection Practices Act (FDCPA).
This includes inaccurate reporting of debt information and issues with customer service representatives.
If you begin experiencing issues with them, don't hesitate to file a complaint with the CFPB.
They are in charge of enforcing the FDCPA and can help rectify the situation.
How to Deal with Reliant Capital Solutions
To ensure that you get the collection account off your credit report, these are the four best steps to take.
Write a Goodwill Deletion Letter
Having a debt move to collections can cause a big hiccup in financial plans.
If this is your first debt to move to collections, you should consider writing Reliant Capital Solutions a goodwill deletion letter.
A goodwill deletion is exactly what is sounds like: you plead with thm to remove their collection account from your credit report out of goodwill.
You can do this by writing them a goodwill deletion letter.
Typically, goodwill deletion letters are only successful if this is your first debt in collections, the debt was due to extenuating circumstances, and the entire debt balance is paid.
If you haven't checked all of these boxes, it is unlikely that they will grant you a deletion.
In your letter, explain to Reliant Capital Solutions why you were late on your payments in the first place.
If you were laid off from your job or experienced a medical emergency, you should state this and provide corroborating evidence.
It will help your case if you try to get on their good side. You should use an apologetic and kind tone throughout your letter.
If you demand that they delete the account because it wasn't your fault, they will throw your letter out immediately.
Ask for Validation on the Debt
Goodwill deletions aren't possible for everyone. If this is the case for you, your next step in dealing with Reliant Capital Solutions is to ask them for validation on the debt.
Debt validation is a right that is afforded to you under federal consumer law.
It allows you to make sure that they are reporting accurate and timely information about your debt to the credit bureaus.
If you find that a debt collector is reporting information that is incorrect, you can file a dispute with the credit bureaus.
This means that you can have the debt removed from your record and get out of paying it altogether.
Before you get too excited, you should know that you only have 30 days from the time you first hear from the debt collector to request debt validation.
You will not receive a response from them if you procrastinate beyond this.
Start by finding a debt validation letter template and filling it out with your account information.
Next, send it to Reliant Capital Solutions and request a return receipt from the letter carrier, here is their address:
Reliant Capital Solutions
670 Cross Pointe Road
Gahanna, OH 43230
They should respond to your request for validation within a month of getting your letter.
This should be in the form of documents that list out your account information.
Compare the documents they send you with your own information on your debt.
If you find anything that doesn't match up, you can contact the credit reporting agencies regarding the error.
The agencies will look into the allegations and remove the account if they agree that Reliant Capital Solutions is reporting inaccurate debt information.
This will stop the collection efforts and eliminate your need to repay the debt.
Make a Deal with Reliant Capital Solutions
If you've missed the deadline to request debt validation, don't worry. You've still got one more trick up your sleeve.
You can make a deal with Reliant Capital Solutions to have them remove their account from your credit report in exchange for payment.
Known in the industry as a pay-for-delete agreement, this is a common settlement that is reached with debt collectors to clean up a customer's credit report.
Removing the account helps boost your credit score while paying them for the debt ends the aggressive collection tactics.
To start negotiations, reach out to Reliant Capital Solutions and offer to pay them half of the debt balance.
Tell them that you will only pay if they remove their account from your credit report.
This will kick off the negotiations and will involve a lot of back and forth.
Work with them to come to an amount that is reasonable to pay in exchange for an account deletion.
Once you come to an agreement, ask them to send you a written contract that can be signed by both parties.
Hang onto this document for future reference and proof of the agreement.
Reliant Capital Solutions should contact the credit bureaus to remove their entry after receiving your first payment.
You should notice their name disappear from your credit report after about a month.
Still No Luck? Hire a Professional
If you're still having trouble with Reliant Capital Solutions, you should consider reaching out to a credit repair professional.
Credit repair professionals can help you clean up your credit report and deal with any pesky debt collectors hanging around.
They will take over all the communications so that you can focus on living your life rather than negotiating pay-for-delete agreements.
I recommend Lexington Law if you're looking for a reliable credit repair expert.
They have decades of experience and know exactly what to do to get Reliant Capital Solutions to remove their account from your credit report.
Conclusion
Going up against Reliant Capital Solutions can feel like a David vs. Goliath scenario.
But knowing your rights under the law and leaning on a professional can arm you with just the right information to come out successful.
If you have any tips on how to deal with Reliant Capital Solutions, we'd love to hear from you.
Leave a comment below to help us learn more about how to handle debt collectors.